Few things in life are guaranteed to work out well. And when it comes to the great holiday road trip, there are plenty of opportunities for disaster. A recent study found that 78 percent of Americans think holiday road trips are adventurous. You just have to make sure unexpected car issues don't disrupt the fun.
You can't always avoid holiday travel traffic jams or multiple restroom stop visits, but you can prepare your vehicle and make sure you do all that you can to ensure that your car can provide a safe holiday road trip this season.
Set your car up for a smooth ride and timely arrival with regular maintenance using quality products like PEAK Global LifeTime Antifreeze+ Coolant. The PEAK Radiator Guarantee gives travelers one less thing to worry about. You can learn more holiday safe travel tips in this infographic below.
5 Tips For Your Next Holiday Road Trip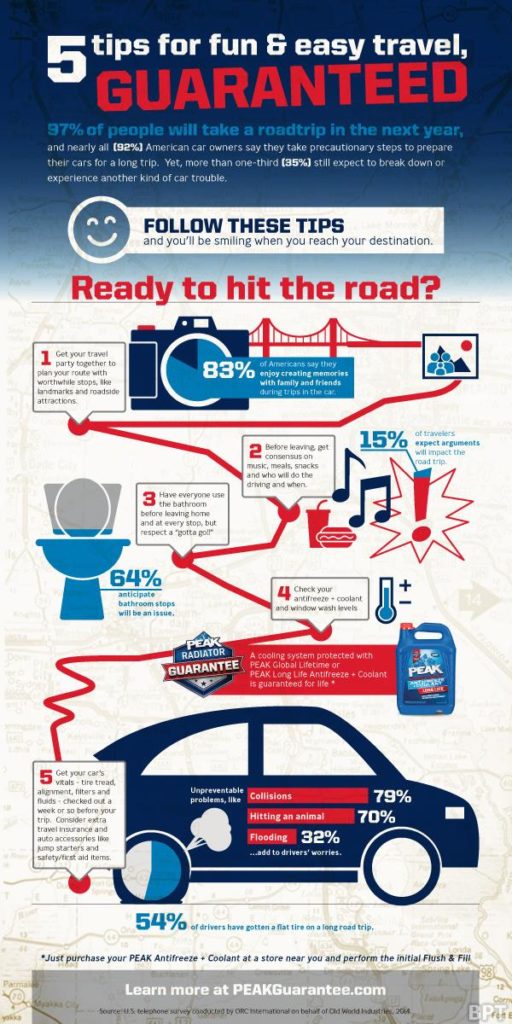 Comments