Are you looking for a trendy tech gift that is as stylish as it is useful for the entire family? As more and more wearables make their way onto retail shelves this season, it's easy to get overwhelmed when looking for the right wearable for that special person on your list.  From smart watches, to fitness bands and even fashionable accessories like pendants and rings – you can find almost every type of wearable device on the internet these days, but lucky for you, we did the work so you don't have to.  Discover the best in watches, pendants (even onesies) and more wearable gifts for the entire family below!
Kid-friendly Wearables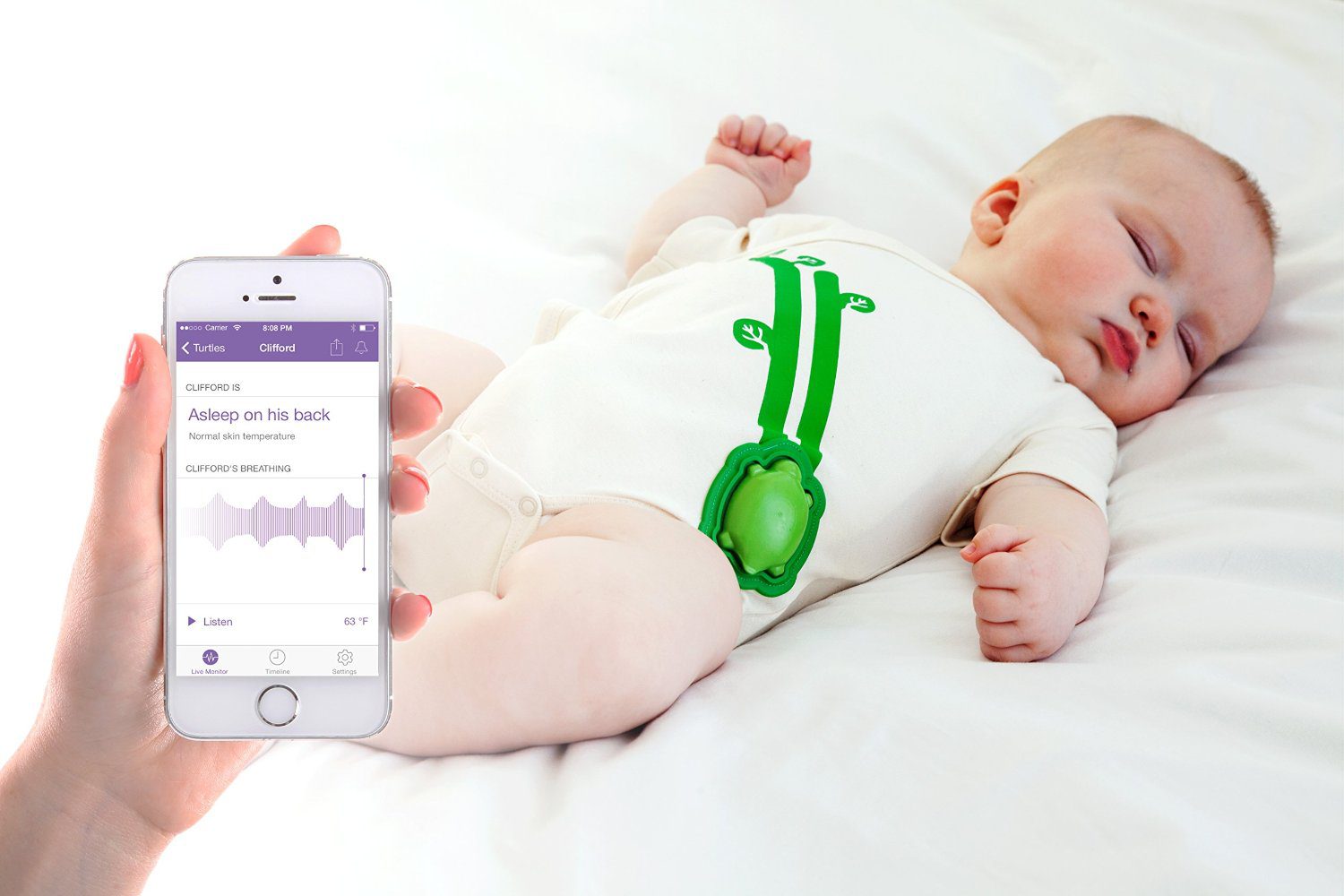 The Mimo Smart Infant Monitor is designed for today's new parents. It connects with your smart devices, it's accessible from anywhere in the world, it's shareable, it's interactable, it's safe for your baby, and it's easy to use.  The Mimo Smart Infant Monitor sends your baby's sleep, body position, and breathing data in real-time to your smartphone or tablet. Sensors on the kimono pick up your baby's breathing patterns, and the snap-on Turtle senses movement, body position, and skin temperature. Earlier this year, I got the chance to check it out in action – check out my experience here.
[Must Read:  The Tech Best Bets At CES 2014: (Wearables) Mimo Baby Monitor]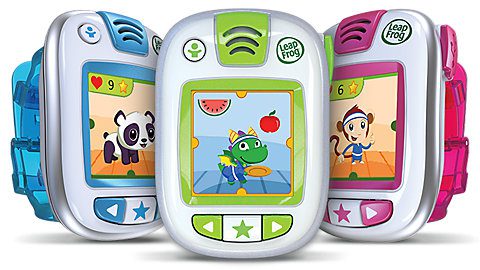 Discover the only activity tracker made for kids that encourages active play and healthy habits with 50 fun challenges and a free Petathlon Games™ app. Available in Pink, Blue and Green, this Discover the only activity tracker allows kids to have a good time getting active with a customizable pet pal as they play games and complete challenges together. Children can earn points and unlock rewards for being active, caring for a pet pal and completing challenges. It's fit made fun-just for kids!
The hereO GPS watch is the world's smallest real-time connected GPS tracking device, created specifically for children three years and up. For the first time, tracking technology has been miniaturized to fit in a trendy kids watch.  Check out the video and pre-order today at hereofamily.com
Wearables For Women
The Tory Burch for FitBit collection adds a little style and flair to the normally bland fitness band.  In case wearing the bracelet on your wrist isn't your thing, Tory Burch has options for you!  You can also transform your tracker into a super-chic accessory for work or weekend, day or evening, with the Fret Pendant Necklace.  Check out more from the designer collection collection here.
[Must Read:  Bringing Style To Your Fitness Band – Meet ToryBurch For FitBit]
The Tory Burch for FitBit collaboration is one step closer to bring fashionable fitness integration to women everywhere.  The exclusive collaboration between Tory Burch and Fitbit transforms your tracker into a super-chic accessory for work or weekend, day or evening, with a designer Metal Hinged Bracelet. Made of solid brass, it's based on the decorative, open fretwork that's a signature of the Tory Burch design — complete with a secure, easy-access latch on the back.

Opening Ceremony and Intel debuted the MICA (My Intelligent Communication Accessory) earlier this year as the first bracelet to fuse luxury jewelry with wearable tech. Featuring semi-precious stones as well as a 1.6-inch sapphire touch screen, the eye-catching yet subtle piece is a world away from bulky, athletic-inspired wearables. MICA is connected by AT&T's mobile broadband network and includes two years of wireless service with the device purchase.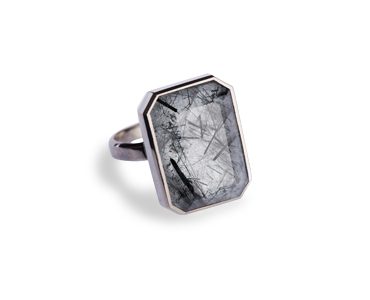 The rings, made from semi precious stones set on gold-plated metal, look like something you might find in your great aunt's box of custom jewelry. They're clearly feminine, and stylish in a way that says the company is gunning for Barney's, not Best Buy.  Forget cluncky plastic, this startup is bringing bling to wearables. Pre-Order yours today for $195 at Ringly.com.
Wearables For Men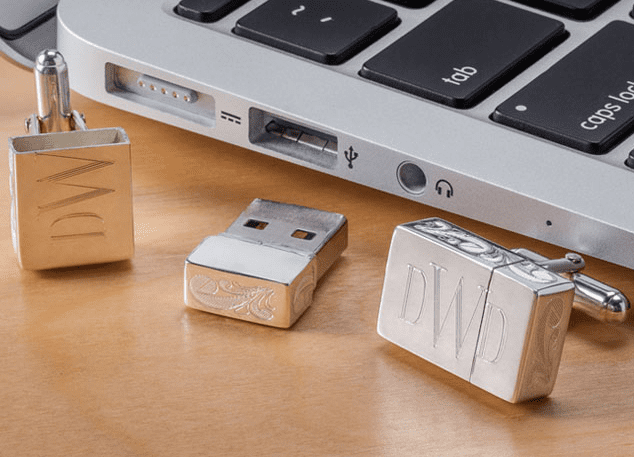 Dalys 1895 Sterling Silver Cufflinks with a 16 gigabyte USB drive inside. These beautiful cufflinks are hand made by Texan silversmiths and are ideal for having your man's personal monogram engraved. Each pair of cufflinks has one cufflink that slides open with a 16 gigabyte USB flash drive inside ready to install in your computer.  The favorite man in your life can share everything from professional presentation on stage to personal photo albums along with his favorite music play list. Order today for $199 at Dalys1895.com.

Designed with a modern take on the classic thick-framed style, Epiphany Eyewear are the only smart glasses with a design asthetic chosen to walk the runway at the highly exclusive  NY Fashion Week. The Epiphany design asthetic is current for today and timeless for the future. Capture interest and turn heads when you walk by wearing the most clean-lined, high-quality pair of smart-glasses on the market. The power of technology meets the refinement of stylish design with Epiphany Eyewear.
Discover more tech gifts and more for the entire by checking out other pages of our Big Holiday Gift Guide HERE.  Have you begun shopping for the people on your holiday lists this year?  What's on your wish list? Share your holiday wish list hints below!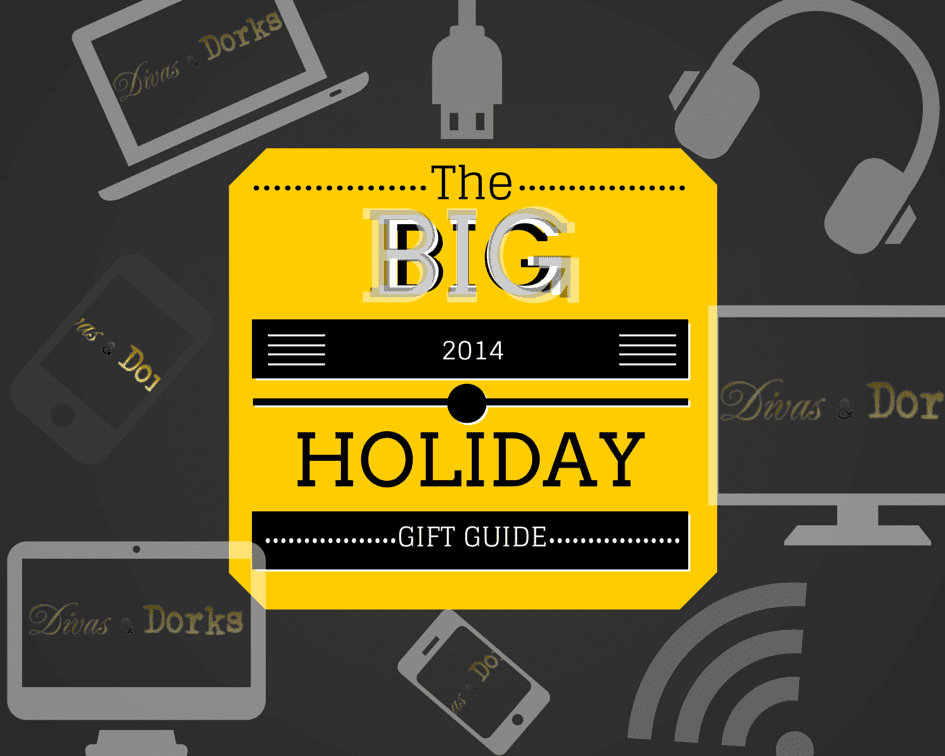 [Big Holiday Gift Guide HERE]
Comments