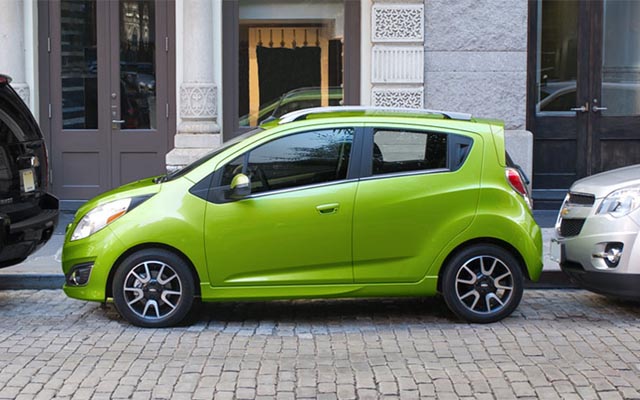 Every day, 1.63 million commuters enter Manhattan for work, 16.2% of which travel by car (approximately 259,000)*.  With so many people traveling into the densest city in the US – more than 27,000 people living in just one square mile of the Big Apple – parking has never come easy**. With this in mind, Chevrolet has teamed up with a panel of local NYC parking experts to identify some of the city's top parallel parkers and put them through the ultimate city driving test in the Chevrolet Spark. The participants will be put through the gauntlet in GM's first ever parallel parking contest in one of the toughest neighborhoods to parallel park – West Village. Contestants selected will take part in a series of challenges to park between iconic NYC props, such as a yellow cab and a city hot dog truck. The contestant to fit in the tightest space without bumping any props will be crowned NYC's Par-king or queen! 
Wednesday, July 24th 2013
9:30 – 10:30 AM
Where: 13th Street (in front of the Standard Grill)
How to enter: Share your parking triumphs with Chevy on Twitter and Instagram @DistrictDrive and be sure to tag your entry with #NYDistrict and #ParkASpark
So maybe you're not the #ParkingQueen or #ParkingKing of NYC, but boy, do you know a great (or terrible) parking job when you see one. You too can participate in our #ParkASpark challenge! We're looking for judges to keep an eagle eye on the participants and tell us who did it best (or worst).
Good Luck!!!
For more information visit DriveTheDistrict.com
Comments