When you think of Chevy's Trailblazer, what's the first thought that comes to mind?  I expected a sporty subcompact SUV with limited space and plenty of flairs. But, what I got was a sleek and sporty SUV packed with surprising space and plenty of customized flairs to spare! Check out some of my favorite features of the all-new 2021 Chevrolet Trailblazer LT below.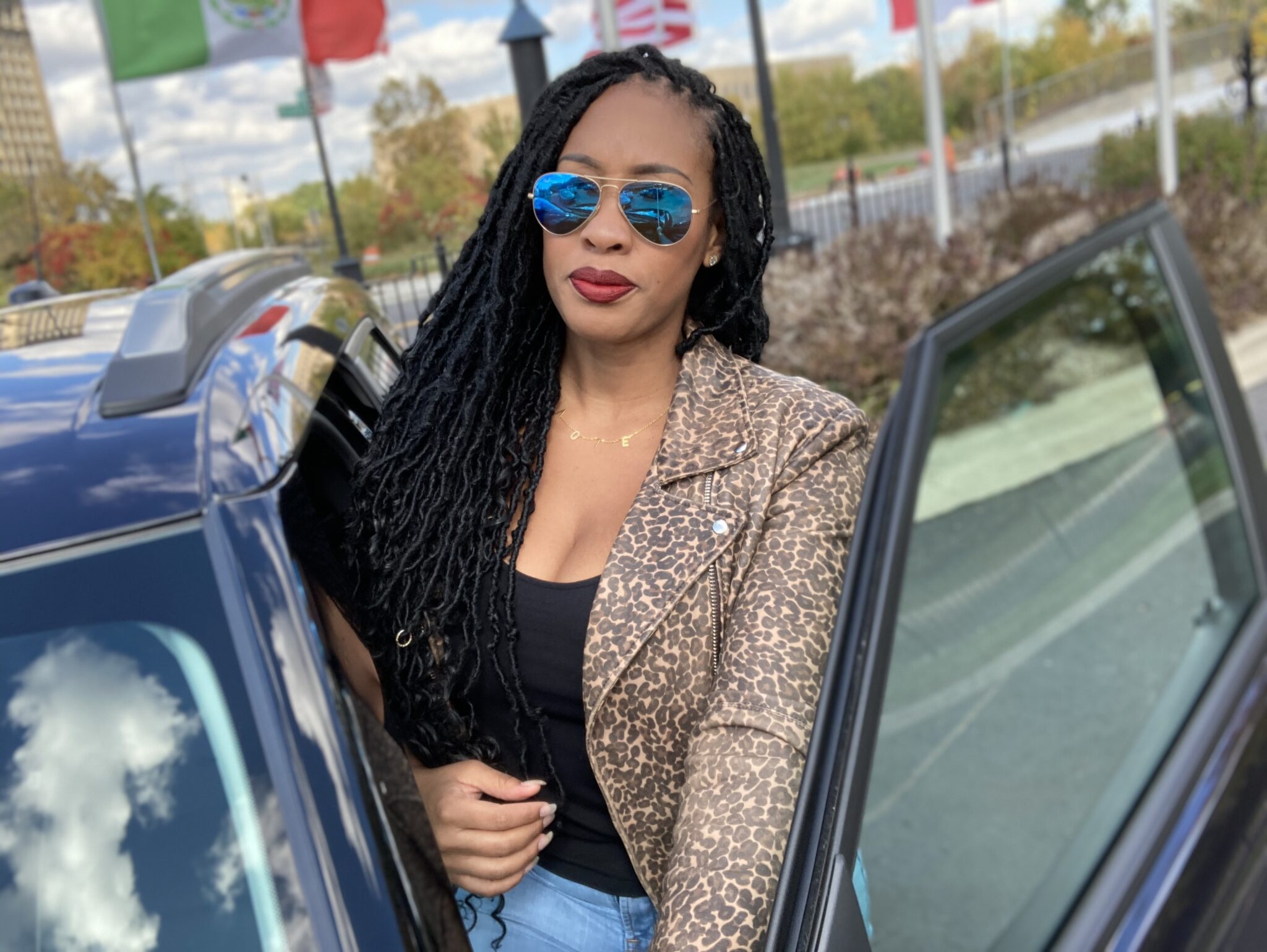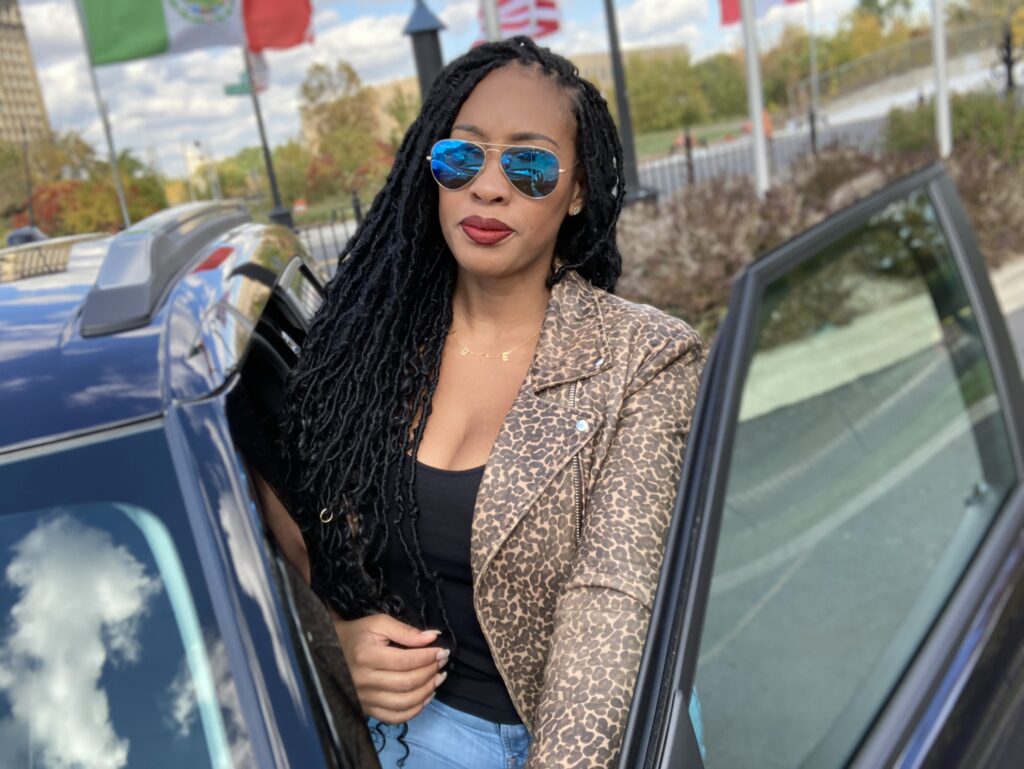 Inside
Upon first glance, I expected this to be a tight-squeeze kind of ride. It really doesn't look spacious at first, but once inside it's a different story. The flat-folding passenger seats offer plenty of room for your cargo or crew. And as an SUV that seats five, it's doesn't take much to make the most of the space inside. Whether you're carting a cabin full of kids or transporting large holiday décor for your home, you can do both inside the Trailblazer.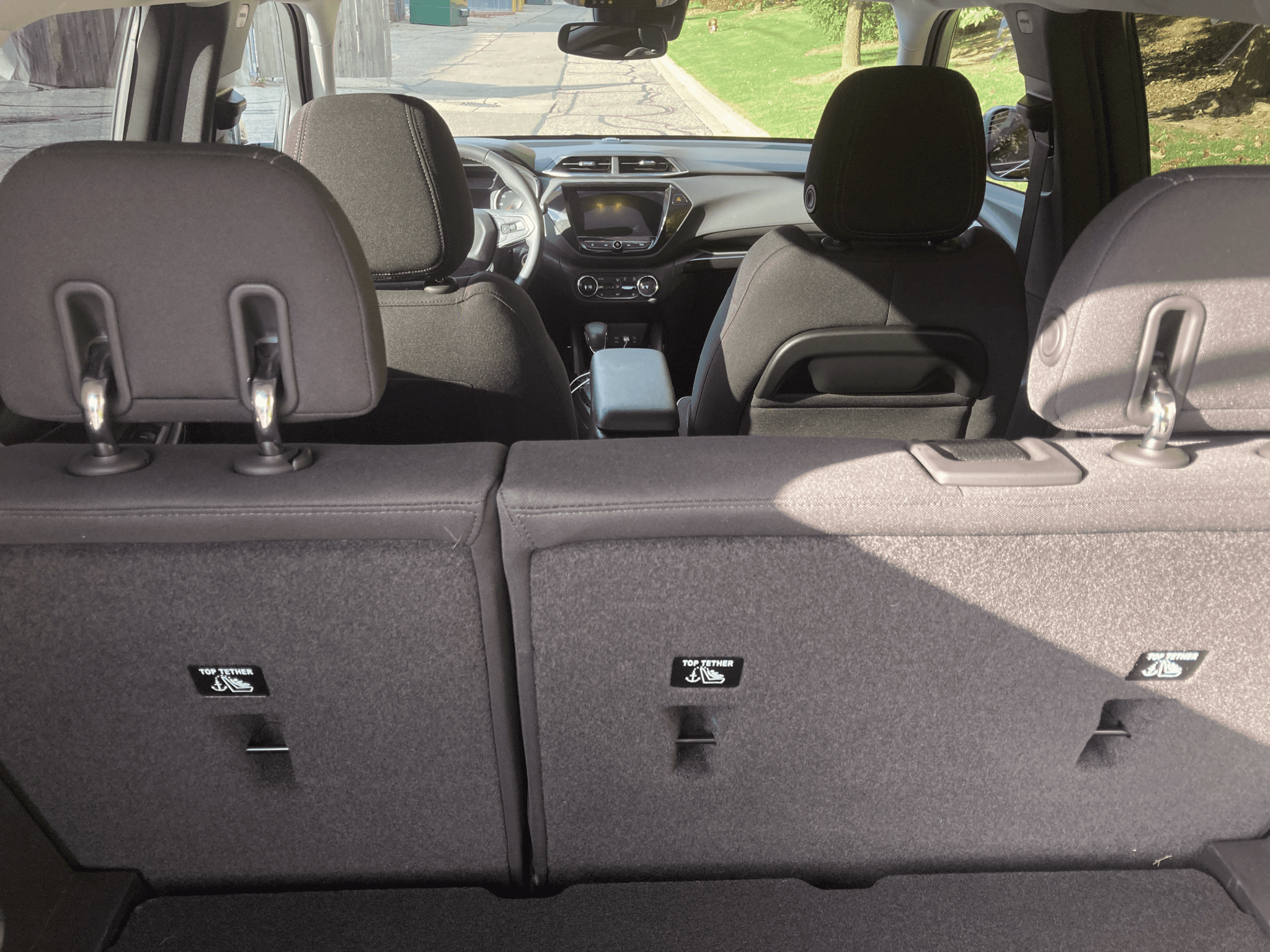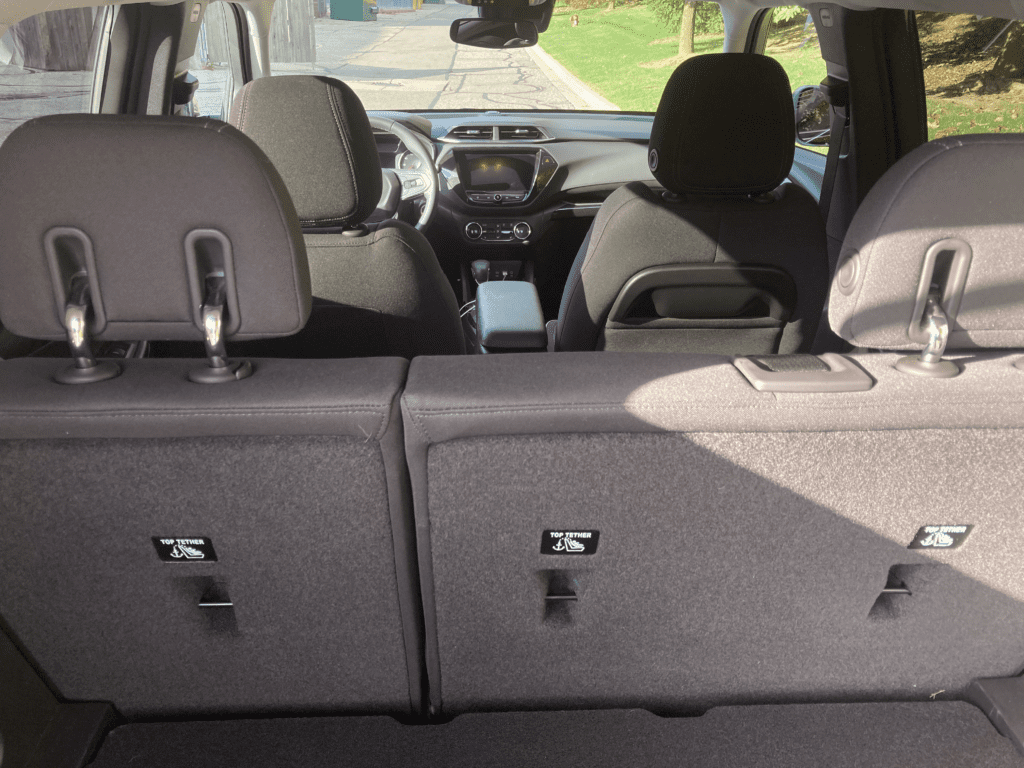 When talking space, you can't deny the importance of valuable compartment spaces. Cupholders are cool, but the amount of dedicated nooks and crannies located throughout the Trailblazer is impressive. There's enough available space inside for the driver and all passengers to tuck smartphones, keys, chewing gum, masks, and gloves – all secured in place and within arms reach.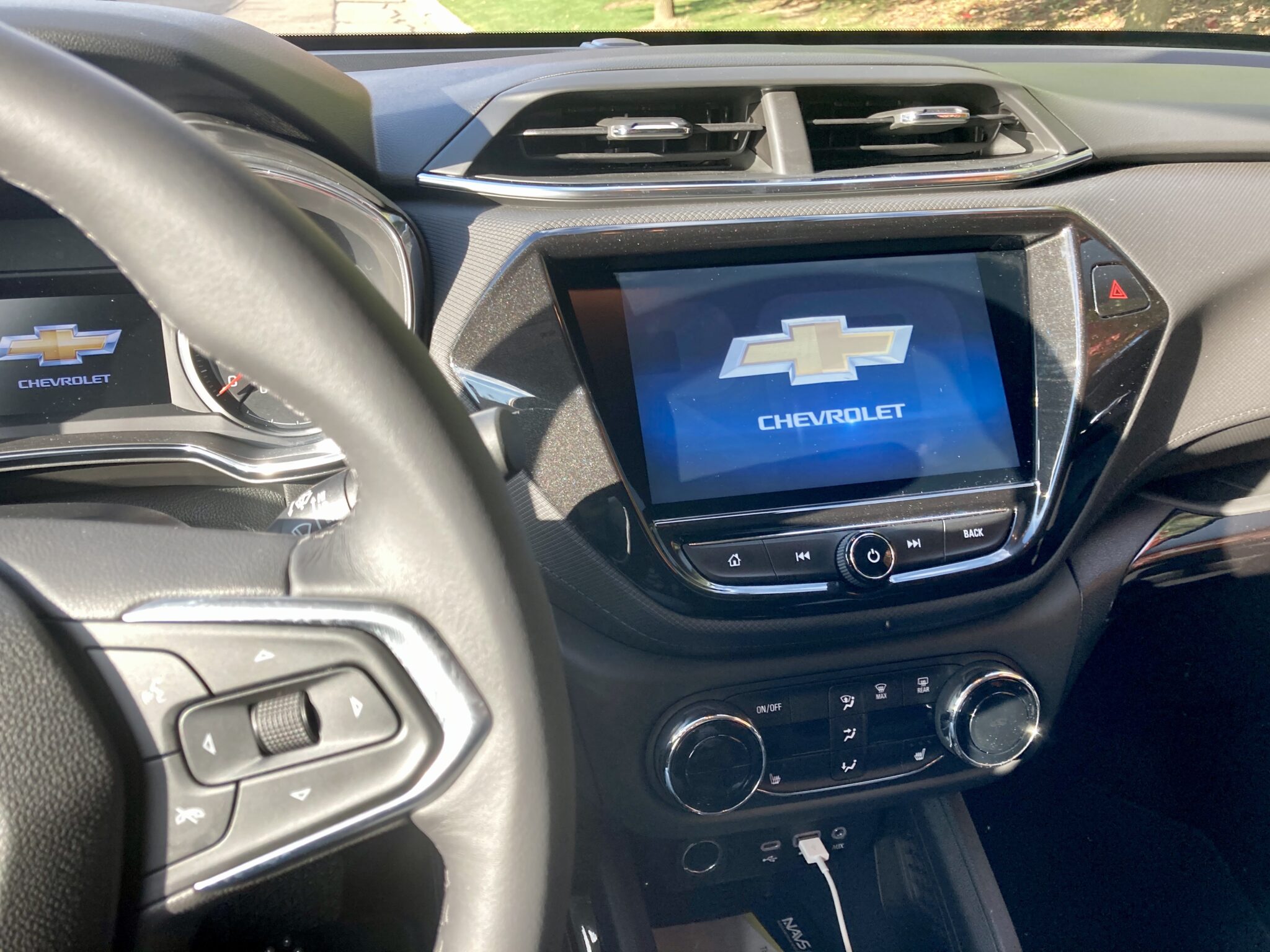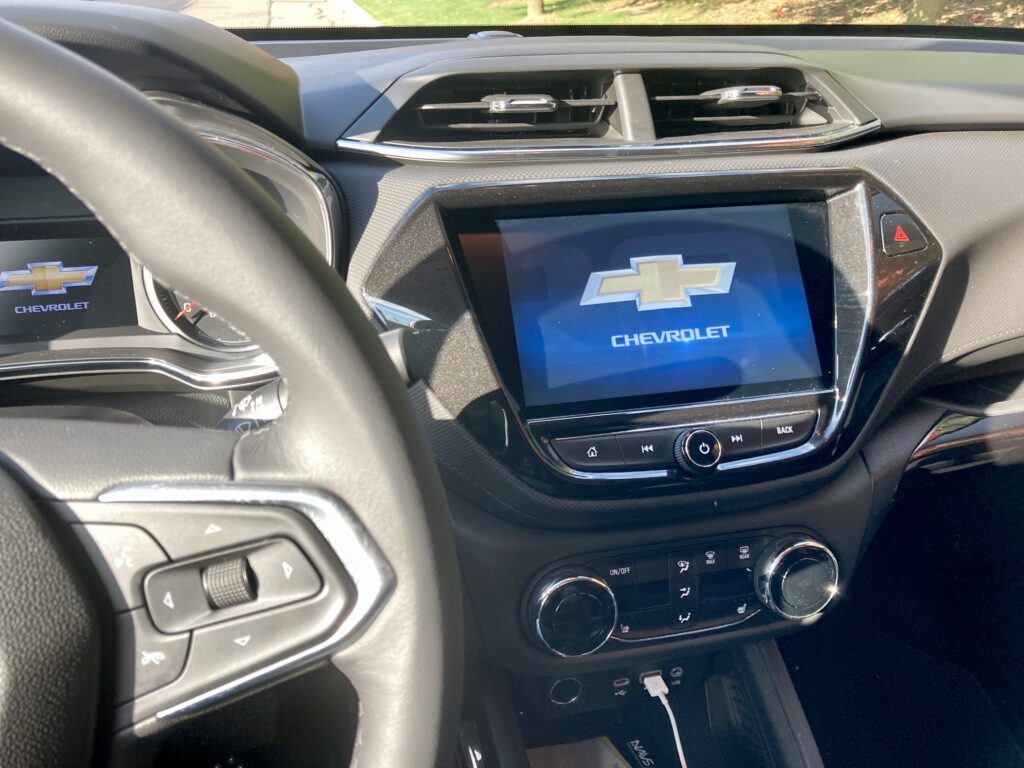 Tech Specs
Speaking of smartphones the Chevy Trailblazer offers more than enough USB and 12Volt charging ports. Two of which are USB C ports which is a huge bonus for those of us using laptops on the go. The 7" display w/ Wifi, OnStar & Apple Car Play/Android Auto comes in clutch for easily accessing your playlist or navigating the best Autumn spots for scenic views.
Safety is a priority inside and out with Chevy's Safety Assist which includes forward-collision warning and lane keep assist. Plus who doesn't love a reminder if you leave your purse, grocery bag or kid in the back seat? That's where Chevy's helpful rear seat reminder shines through. (For the record it doesn't technically detect people or items, but it does offer a reminder to check the rear seats if the rear doors are used just before a trip.)
The Drive
Now if you know anything about me and my years of test-driving cool cars, then you know I only have one mode and that's Sports Mode! The moment you shift into sports mode in the Trailblazer, it "levels up" giving the steering a heavier feel with the speed to match. I couldn't help but notice just how smooth the drive is, no matter the drive mode. That made a huge impression on me because when you think of Chevy Trailblazers of years past, you think of the bulkier predecessor with no style or smooth acceleration in mind. The Chevy Trailblazer LT is an all-wheel-drive SUV which means it can take on all terrain from wintery interstate roads to off-roads too. Perfect for anyone who loves the outdoors or just lives in an area that experiences all four seasons (ahem, Michigan.)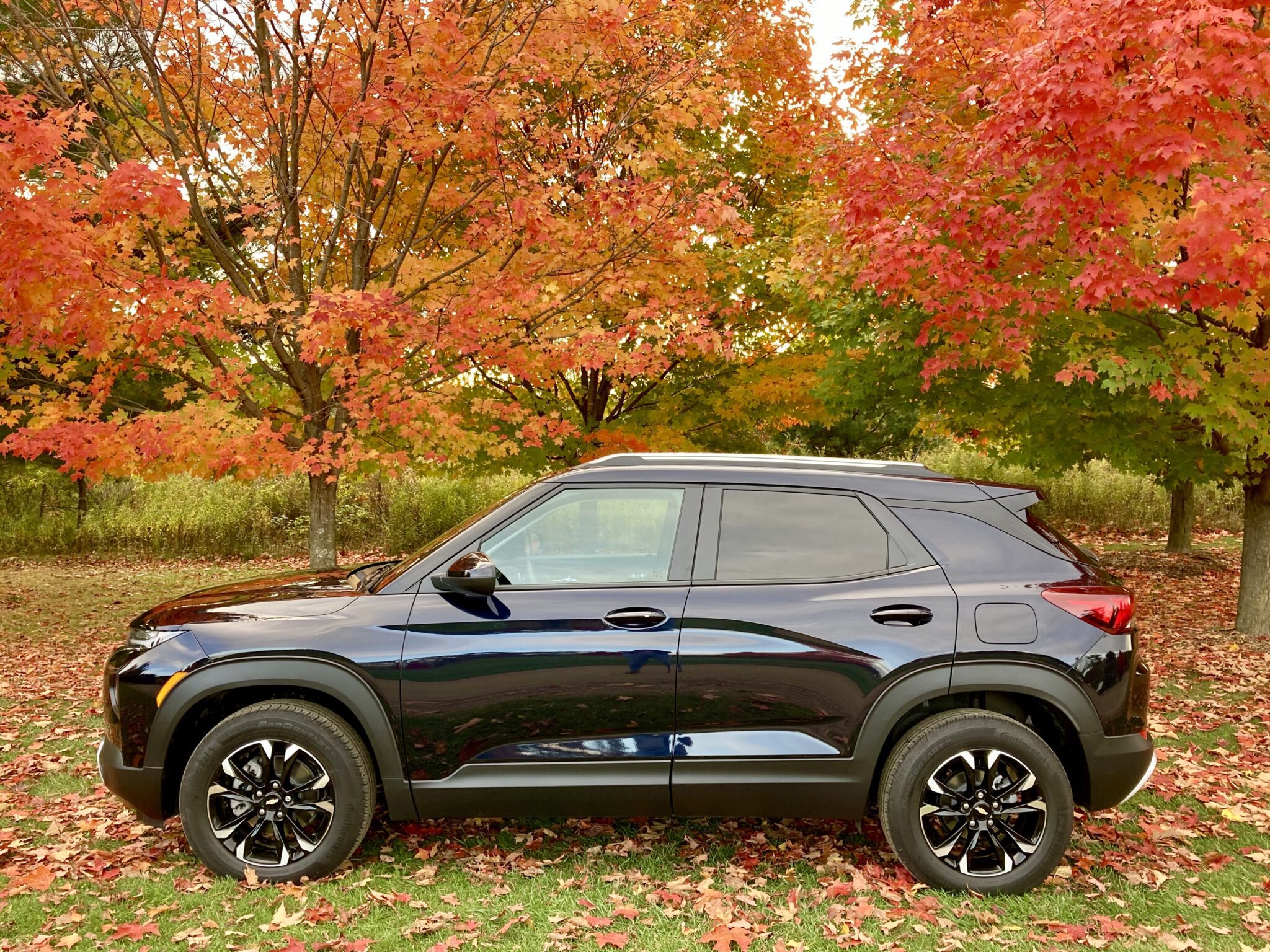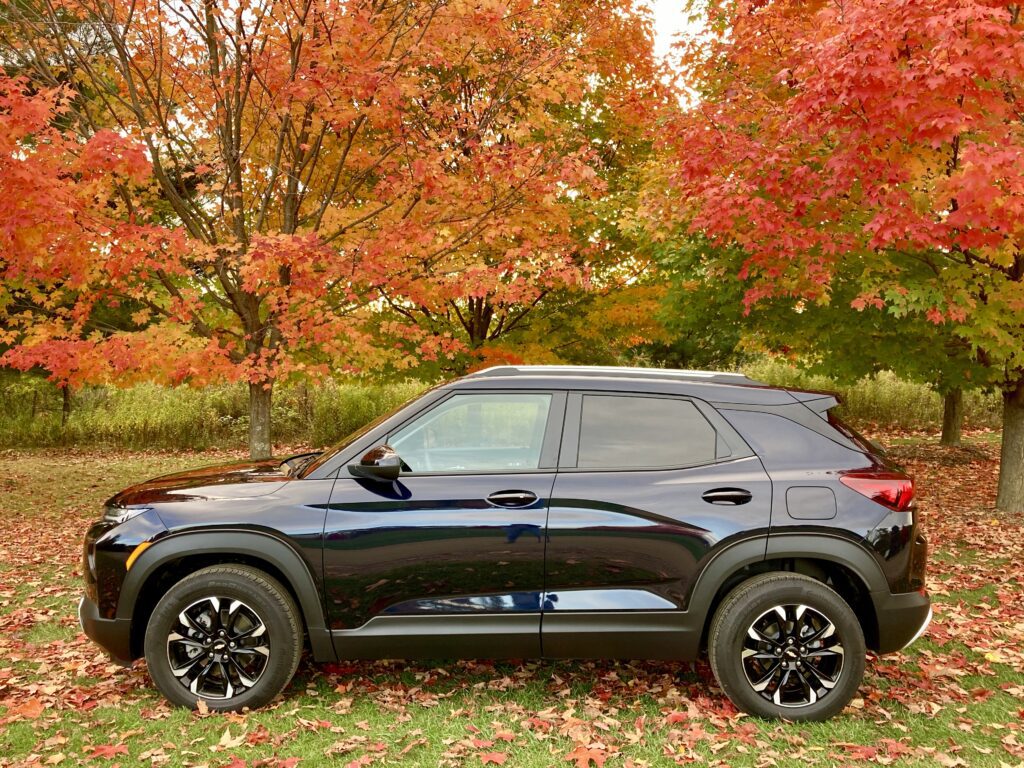 Overall, the all-new 2021 Chevy Trailblazer offers plenty of customized trims to truly make this SUV fit your unique style. From the Activ and sporty RS trim (starting at just around $20,000) to the LT seen here, starting at $25,600 the style and powertrain is worth a look at a dealership near you. For more information on the 2021 Chevrolet Trailblazer visit Chevrolet.com.