NYFW Relax, Renew and Recharge Media TWEET UP
Sponsored by AT&T
You've survived New York Fashion Week and now you deserve an evening to Relax, Renew & Recharge with Sephora & AT&T.
Join Christen of DivasandDorks.com and Ty of GorgeousinGrey.com for an evening of pampering, networking and more!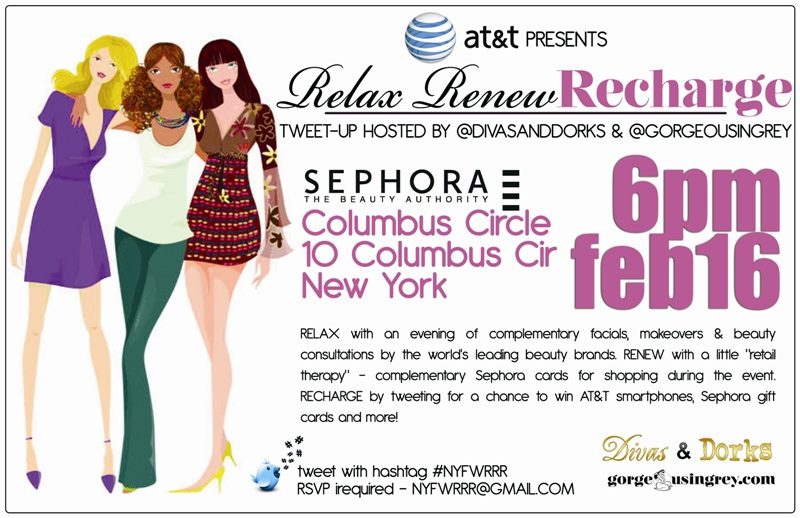 Thursday, February 16th – 6pm
Sephora Columbus Circle
10 Columbus Circle NY, NY
RELAX with an evening of complementary facials, makeovers & beauty consultations by the world's leading beauty brands. RENEW with a little "retail therapy" – complementary Sephora cards for shopping during the event. RECHARGE by tweeting for a chance to win AT&T smartphones, Sephora gift cards and more!
RSVP required NYFWRRR@GMAIL.COM :: Hashtag #NYFWRRR
@DivasandDorks @GorgeousInGrey
@ATT
@Sephora