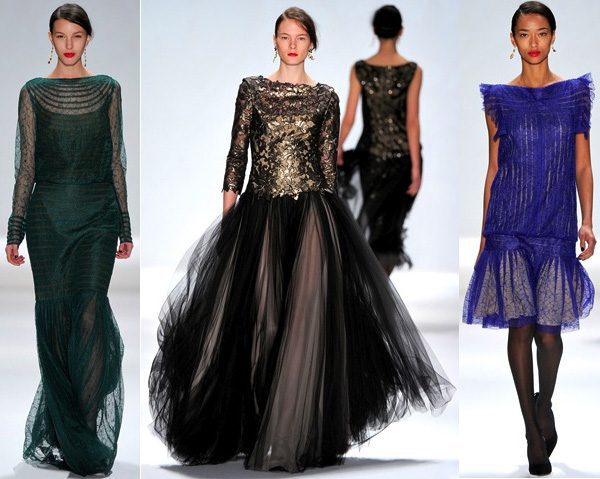 The mood of the Tadashi Shoji collection was somber &  rather dark. As the designer put it himself a few days before his show, "The feeling is ominous, as if something is coming." Shoji, who was born and raised in Japan, drew inspiration from another corner of the Far East, specifically the Golden Age of Shanghai.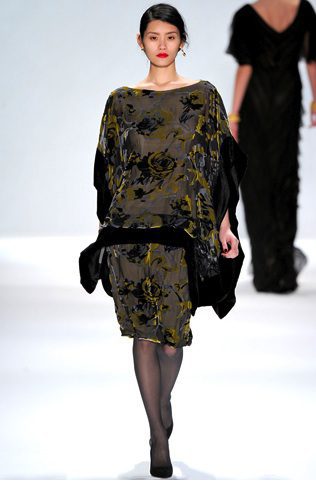 Standouts included a black gown of Chantilly and Venetian lace with a high neckline, as well as a series of drop-waist dresses with digital floral prints. The finale dress closing the show was a striking black velvet number with beaded lace embroidery at the neck, a reminder of Shoji's knack for detail.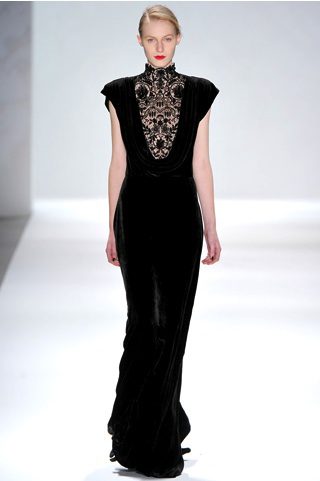 A cohesive collection with a variety of silhouettes, shades and hues  – it is complete different look than what you may find on the hottest starlets this award season.