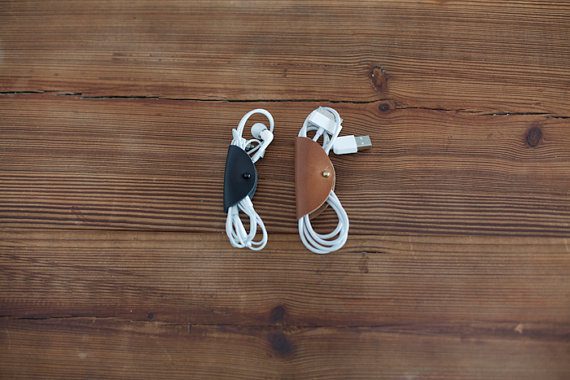 That time of the year is coming up. Spring cleaning, we attempt to get rid of the unnecessary and organize what we keep. In a world where the majority of us are running around non-stop, it's hard not to have your bags full of clutter.  No matter what your occupation is, you would be more productive being more organized right?
Especially when it comes to earbuds, phone/tablet charging cables, etc we could use a little management.  The Cord tacos are here to help. with the number of gadgets increasing in a household, we many more cords and cables to deal with.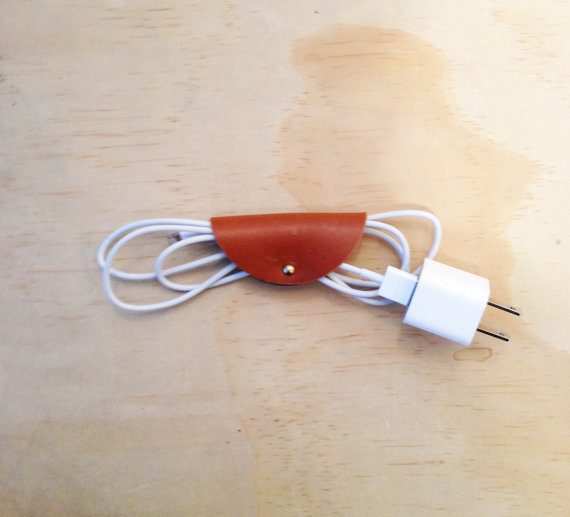 What are Cord Tacos?
Crafted from 100% premium leather that holds itself together with a metal button, the Cord Tacos will keep your cables in line and prevent them from getting out of control.  You have the choice of Black or Tan colors, these Tacos are safe to keep bundled in your bag, pocket, office drawer, car or where ever you see fit.
Not only are these good for cleaning up clutter, it prevents them from getting messed up. How many of you are tired of putting on your headphones and finding out that one side is not working? That is the worst!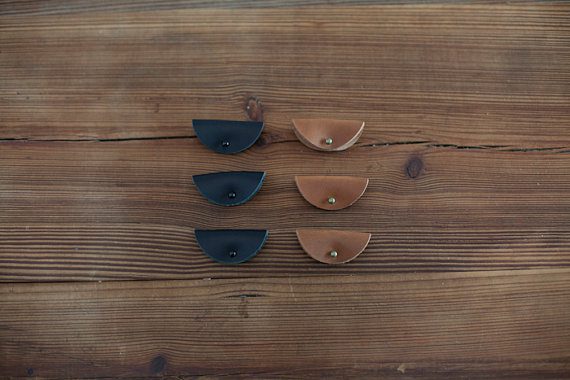 The Cord Tacos are made by LA-based company called This Is Ground and have a shop on Etsy.   There they sell a 5-pack (2 large & 3 small) of them for only $25.   Hit the link below to grab yours.
Comments