Did you receive a random email from LinkedIn on Friday?  Well, like thousands of others – you're apart of a $13 million dollar class-action lawsuit that could potentially get you paid!
LinkedIn has agreed to pay out $13 million to settle a class-action lawsuit brought a couple of years back following complaints that the company was sending out too many emails to users and without their consent.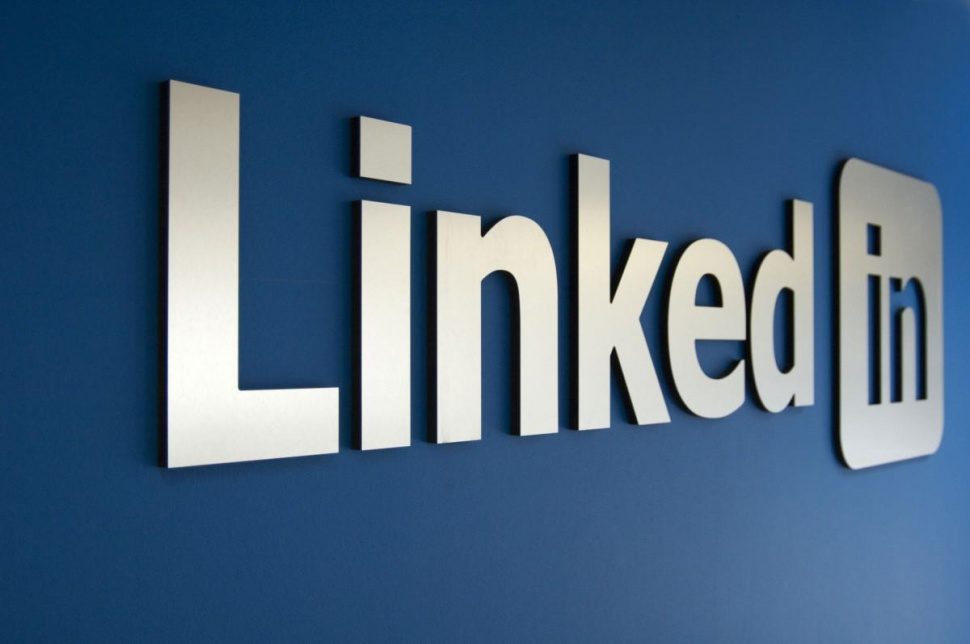 The suit, filed in California, focused on the professional networking site's Add Connections feature that lets users import their personal contacts so LinkedIn can then send out invitation emails suggesting they connect through the service.
Basically, if a recipient failed to respond to the invitation by a certain time, the company would then send out up to two additional emails prompting the invitee to make a decision about whether to connect.  A couple of extra messages landing in the Inbox may not sound like a big deal, but lack of clarity in the site's terms of service about these follow-up emails resulted in the lawsuit, one which has ended up costing the Silicon Valley-based firm $13 million.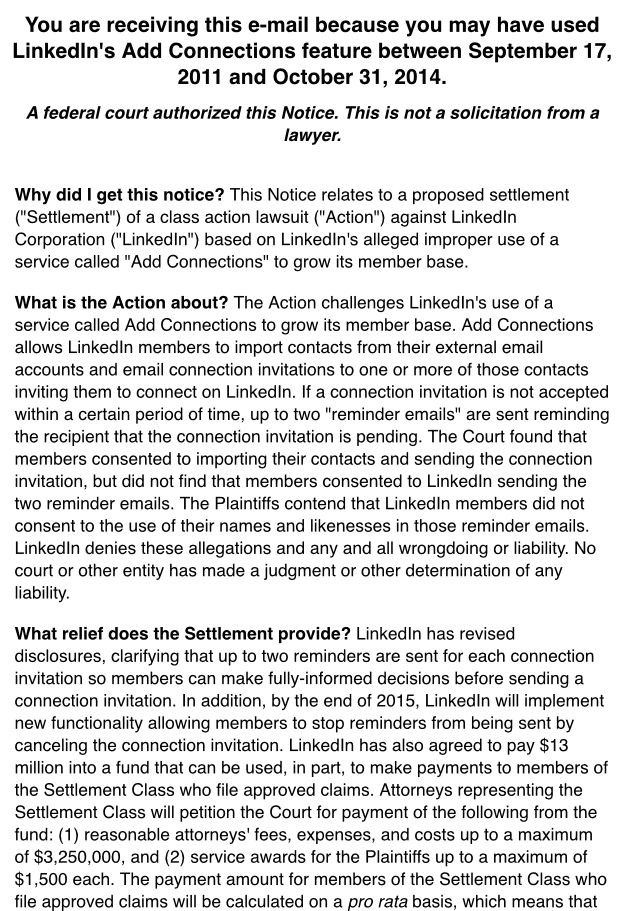 And here's the good news for LinkedIn members – if you were using the service between September 2011 and October 2014 and you used the Add Connections feature at the center of the dispute, you should take a close look at the email sent out by the company in the last few days. If you can't find it, or you simply trashed it without taking a second, or even first, look, then hit this webpage set up by the suit's lawyers to see if you're eligible for a portion of the payout.
Check your email to see if you've received this notice or click here to see your eligibility as apart of this class action lawsuit.  Were you getting too many annoying emails? Share your LinkedIn spam story below!
Was this information useful for you?  Make sure you connect with DivasandDorks on LinkedIn (We're hiring you know!) today!
Comments