If you're like the rest of the country, you were watching the State of the Union address with President Obama.  Besides the obvious rhetoric of budget cuts, education and taxes…the random disclaimer of identifying America with Google and Facebook stood out as a highlight in addition to First Lady Obama's fashionable number.  We got a couple of emails asking if we knew who she wore last night and we have the details for you…..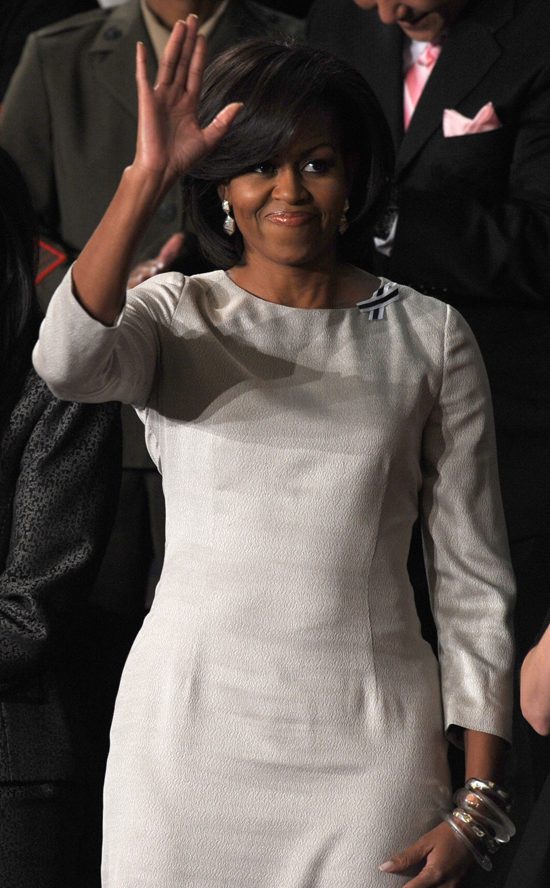 First Lady Michelle Obama in Rachel Roy.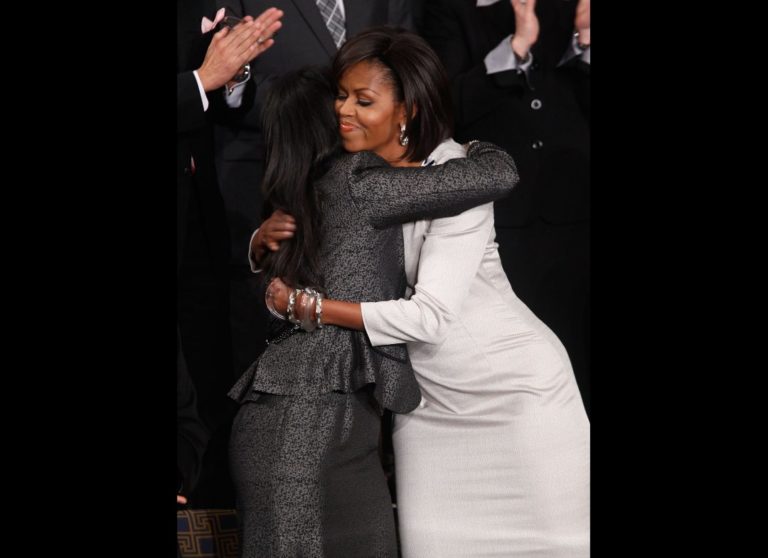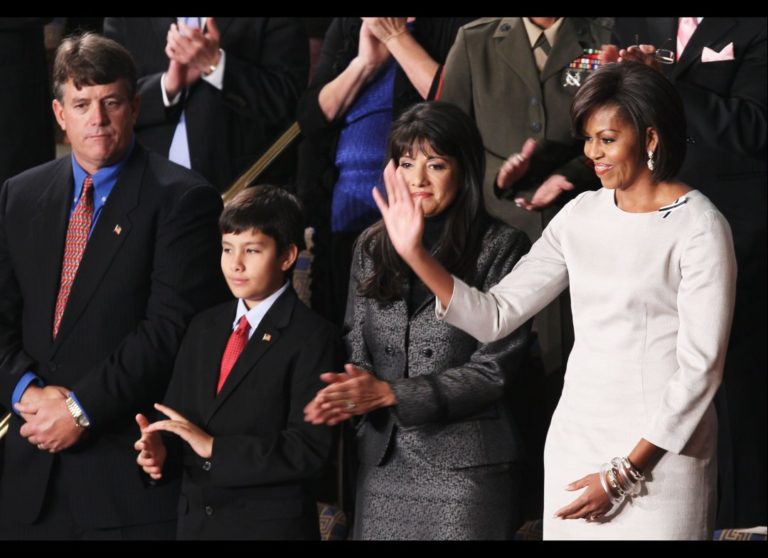 Mrs. O chose a classic, fitted sheath dress for the State of the Union address this evening. The look recalls Mrs. O's early Maria Pinto dresses circa 2008, though the designer of this dress proves to be Rachel Roy, the color "putty." The First Lady kept accessories to a minimum, wearing drop earrings and a stack of lucite bangle bracelets. Simple and chic.
For more about First Lady Obamas fashions check out her site HERE.