Michelle Obama looked absolutely amazing during last night's State of the Union address in a shiny sapphire dress from designer Barbara Tfank's spring resort collection. Being the stylish First Lady that she is, she opted for a more custom look by adding a brooch to her ensemble.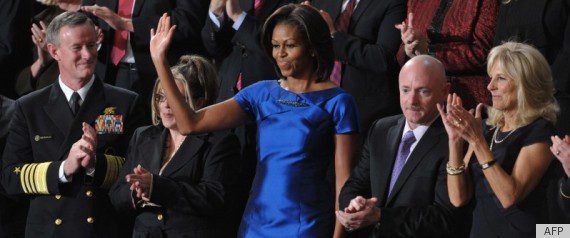 Who is Tfank to the First Lady? This isn't the first time she's worn Barbara Tfank, check out this printed green number and the mint green frock Mrs. O wore while meeting the Duchess of Cambridge.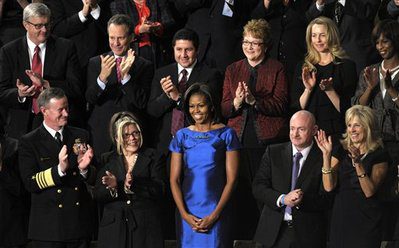 No matter your political affiliation, you can't deny Lady O's style.  This sapphire dress was quite the stunning number – the glare of the dress seems to change hue depending on the light, but there's no question that it's a beauty…just like the First lady.
What do you think?  I'd like to see four more years of Lady O's style, what about you?