If you're tired of losing your sunglasses for the last time, don't fret.  There's an app for that!  The Sydney-based company, Tzurkuri – is manufacturing sunglasses that can be located with a mobile application and alert wearers so they will never lose their shades again.  You read right, no more lost sunglasses – this could totally change the future of the eyewear industry.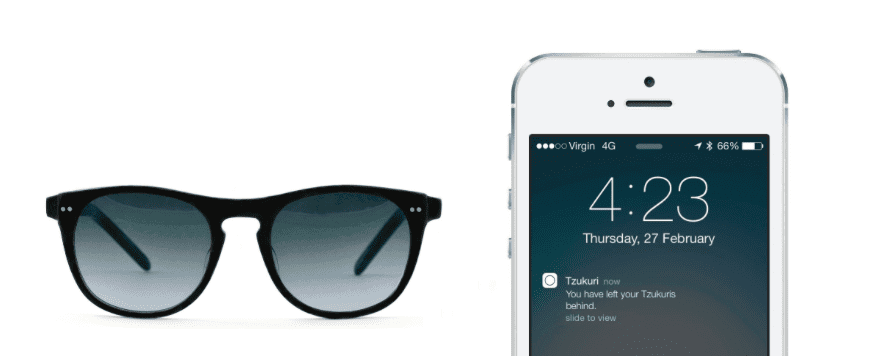 Everyone has felt a pair of sunglasses somewhere at some point. If you've forgotten a couple of Ray-Ban sunglasses ($150 and up) or a pair of Tom Ford's ($500 and up), a pair of Tzukuris might be worth the investment.
The $350 sunglasses aren't even availble yet, but a limited number can be preoredered for $49 and a remaining $200 will be charged when they ship. Pairs are expected to arrive between November and December of 2014 and will be available internationally as well.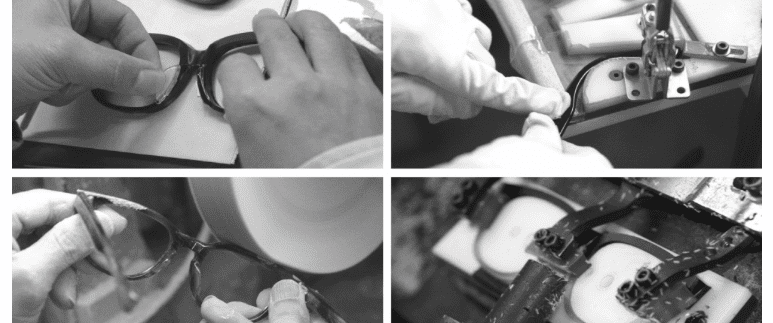 STYLE
Tzukuri sunglasses are "handmade by the world's best eyewear artisans in Japan." Three weeks and 100 individual steps are invested in each pair. They have polarised glass lenses with 100% UV protection and an antireflective and anti-scratch coating.
BEACON TECHNOLOGY
The beacon that pairs with the Tzukuri iPhone app and alerts wearers when they accidentally leave them somewhere is a pretty remarkable.It is solar-powered but almost unnoticeable in the sunglasses and communicates with a paired device using Bluetooth 4.0 technology, which uses very little battery life. The beacon also uses BLE so an Internet connection isn't necessary to sending alerts.  And the sunglasses are waterproof so wearers don't have to worry about taking them places they would bring a typically pair of sunglasses.
Depending on the environment, Tzukuri says the beacon has a range of 82 feet but it will alert wearers at 16, 32 and 50 feet between them and their sunglasses. The app also will recognize when a wearer is home, so they aren't getting unnecessary alerts, and can be used as a locator when they are misplaced at home.  The app does not have to be running for sunglasses to send alerts either.
Now that you know there's an alternative and you never have to lose another pair of sunglasses again, WOULD YOU BUY THEM?  Do you think the technology and and design is worth a $350 investment?  Sound off below!
via 
Comments