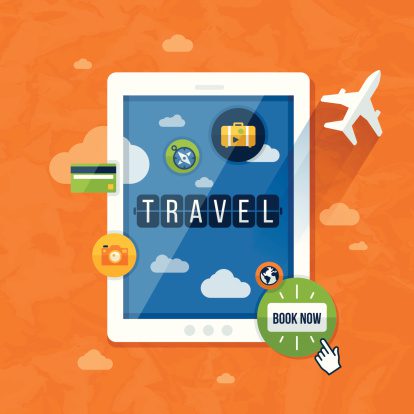 Summer is almost here and many of you will begin kicking off summer vacations once Memorial Day arrives (in two weeks). But do you have the tools and tips to have an affordable and fun summer vacation?
Bob Diener, a travel industry expert with nearly 30 years of experience and Co-Founder of Getaroom.com offers cost-saving summer travel tips. We've got the secrets that the experts have known and used for years and have narrowed it down to the top 6 secrets to improve your next vacation below.
 1.  Travel on a big holiday. Flying on Christmas or Thanksgiving Day is always cheaper than the preceding days. This is an especially smart tactic for people who only need an hour or two of flight time to reach their destination, because they can get to loved ones before all the festivities are over.
2.  Embrace mobile apps. Travel has officially gone mobile. Travelers that are unable to book in advance should have tools on their mobile device to help them book last-minute hotel rooms and airline tickets. Rates are often lower on apps when booking last minute.
3.  Lower the fees. Travel and fees now go hand-in-hand together. Smart travelers will take steps to avoid fees, for example using their own device for Wi-Fi, bringing food on the plane, and trying to negotiate various resort fees. The rise in travel costs can be offset by reducing fee expenditures.
4.  A shoulder to fly on. The so-called "shoulder season" can vary from locale to locale. No matter where it falls, it is a time when travel is slower for the certain area, which means potential discounts for travelers who enjoy more peaceful exploration. Typical shoulder season times include: May and October for South Florida, Mexico and the Caribbean, July and August for NYC, Boston, and DC, and August for France (the locals go on vacation.
5.  Get your freebies. As the economy improves, more people are taking out credit cards and looking to spend. Airline or hotel-branded charge cards offer significant rewards for signing up and for other actions. Freebies range from free checked baggage to triple miles for certain purchases.
6.  Join the clubs. Frequent member programs help you to squeeze additional value out of your flight, car rental, cruise, and hotel activities. Airlines often have dozens of partners that can help the individual earn more miles by simply completing forms or performing other actions. Pay attention to mileage-boosting specials to further bring up your loyalty point balances.
**BONUS TIP**
Read reviews. An independent hotel might not seem like a gem unless you have a chance to read some of its reviews from recent travelers. Smaller hotels work hard to establish higher review rankings, and this can benefit you through more personalized service.
Now that you've got the tips that'll get you the best deals this summer, where are you heading to first?  What is the best travel destination for summer vacation?
Comments