Korean Designer Son Jung Wan's Spring 2012 Collection runway presentation was one of my favorites during the Mercedes Benz Fashion Week.
Inspired by the Isle of Capri, Wan's collection executed my personal style and many other women in an impeccable way; Feminine and Fierce. The models were flawless with their clean make up and loose ponytails.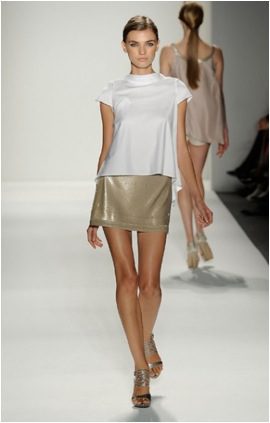 Wan used lots of separates and neutral colors such as ivory, white and gray with hints of blue hues making its way on the runway to add a splash of "sexy." If I had to describe the style of Wan's 2012 Spring collection, I would describe it as Delicately Chic oozing the style of the leading woman in today's society.