Hey, we're a day late – but better late than never right?  As our gift to you we're bringing you some of the nicest heels to walk down the Mercedes Benz Fashion Week runways.  From neutrals to asymmetrical designs and everything in between the heels featured during the Vera Wang Spring 2012 runway show were far from normal stilettos and are sure to make you stop in your tracks once you see them heel-to-face.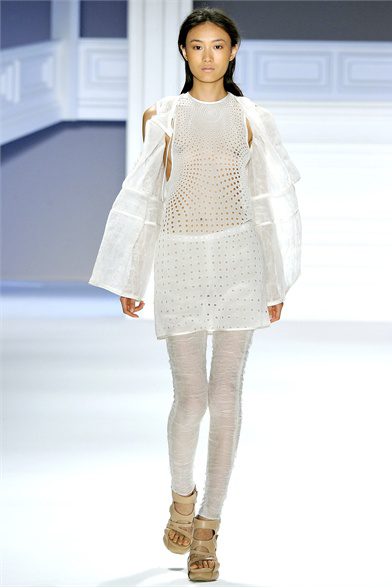 Are those laser-cut leather platform heels?  Yes, but wait – there's more…
Time for a closer look…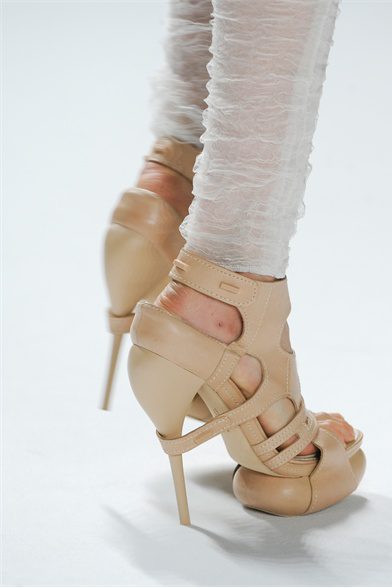 …aaaaaaand this is why these beige geometric platforms RULE!
With heel wrapping straps and and leather stitching throughout – Can you guess which starlet will be snapped in these first?