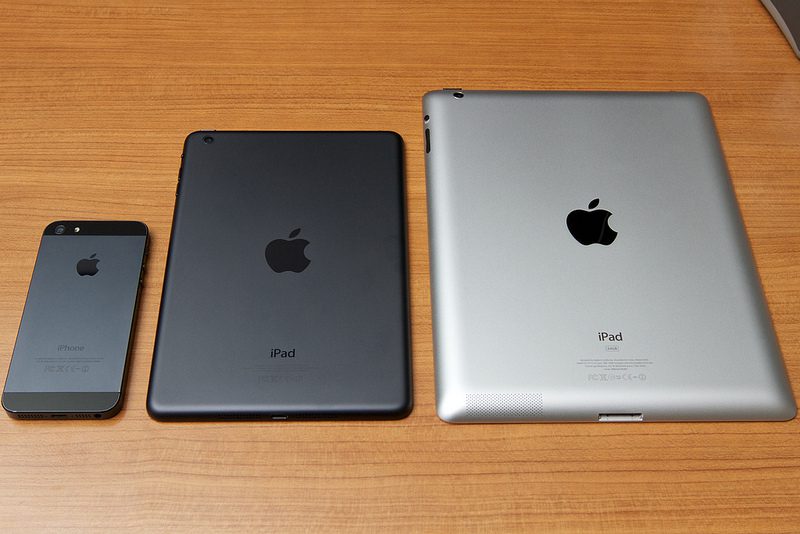 It's the end of January, which means new rumors of refreshed/redesigned Apple products are on the horizon.  The site, iLounge has shared some new details on what could be Apple's 2013 hardware.  let's dive into them, shall we?
The 5th-generation iPad which is rumored to launch sometime in October, would have a lighter & thinner casing resembling the body style of the iPad mini.
The 2nd generation iPad mini, which is also slated to be released in October, would have a key component that was missing from the original model: a Retina Display.
And finally the new iPhone.  The 5S is rumored to launch as early as July (but probably not), would bring a faster processor and equipped with a 13MP Sony camera sensor.  The outer shell & design would be the same as the iPhone 5.
While there has been no conflicting rumors about the new iPads, the new iPhone has been more than one type device style.  There was word of a 4.8inch iPhone coming out dubbed the Math (silly codename) but this model could arrive next year as the iPhone 6.
Are you looking forward to Apple's new 2013 hardware or do you think they have peaked? Let us know what you think about it.
Comments