It's almost here! I've stocked up on my energy drinks, vitamins, workout regimens and I'm ready to start Fashion Week!
Of course, Divas and Dorks will have your first looks from the runways including "Ready To Wear" "Ready To Couture" and catching up with your favorite celebrities attending the shows, parties and beyond!
This weekend my Pre Fashion Week festivities begins with a Haute Happy Hour with my blogging buddies and carries onto multiple pre fashion week brunch dates (and later a pre fashion week prayer breakfast…lol) to catch up with my favorite fashionistas.
Next week, On September 7th I'll be the moderator for the Independent Fashion Bloggers Conference where we'll be discussing the ultimate Blogger's Tool Kit and what you need to become a successful blogger in fashion. Learn how to promote yourself through social media and find out which metrics work best for bloggers. Are Twitter and Facebook really all that effective? Moderator: Christen Rochon, Divas & Dorks • Panelists: Leandra Medine, Man Repeller • Vahni Georgulakos, Grit and Glamour • Sammy Davis, Sammy Davis Vintage • Erica Chan Coffman and Lauren Kolodny, Honestly WTF, Alisa Gould Simon of Pose.com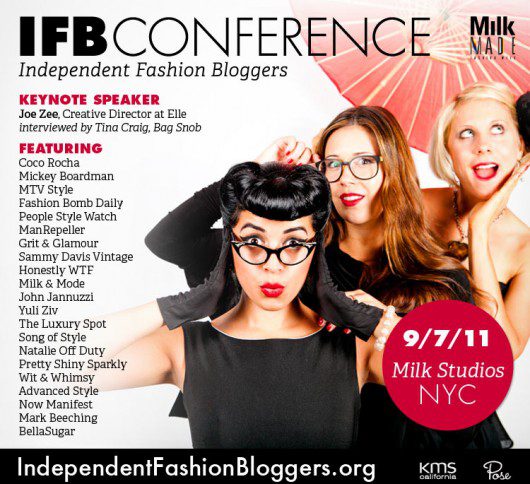 During Fashion's Night Out – September 8th – You can catch me around the NYC on my search for last minute fashion week ensembles and accessories…and if you're swinging down Fifth Aveneue – catch me geeking out at Saks Fifth Avenue in Lenovo's Blogger Lounge and DJ Questlove mixing all night long. QVC: 428 Broadway: As the world's leading fashion designers take to the runway to show their latest collections in New York City, QVC® will be there with all the who, the what and especially the wear! Barbie: 40 Gansevoort Street location: Join Barbie and her favorite CFDA designers for the ULTIMATE FASHION HUNT and the chance to win some of the fall's haute-est looks.
September 9th – the haute madness under the tents begin with fashions galore live from the Mercedes Benz Fashion Week at Lincoln Center. Check the schedule for your favorite designers at www.mbfashionweek.com. Can't make it? The MBFW Runways is streaming the shows LIVE on YouTube here.