I'm always happy when I hear that companies have cases for android phones.. It wasn't long ago that you would only be able to get a case for an android phone from some cheap foreign company or from the smartphone manufacturer themselves.
There still isn't much variety unless you have a Samsung Galaxy S 4.
Cygnett is a fave of mine. They always had creative iPhone cases and I was glad to hear when I heard they had cases for the Galaxy s4. I have 3 different types of cases for the S4 which should help cover all corners … Literally and metaphorically.
Samsung Galaxy S 4 Case Review –  Cygnett FitGrip Hybrid Active Case
The FitGrip  is a fave cygnet case of mine. It offers great protection with a splash of color. It gives great protection with a bit of color. It covers all corners with enough protection for regular tumbles ands everyday wear and tear.  Its made of two materials  polycarbonate (PC) and thermoplastic polyurethane (TPU). Talk about promised durability.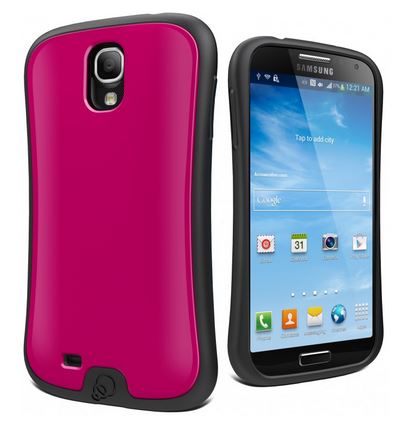 What makes the FitGrip case great is the curve in the middle. The hourglass figure makes the grip a lot easier. As you're probably well aware the phone is larger than past phones, so one handed grip is not comfortable nor recommended, but with the FitGrip's inward curve at the center of the case makes for a waaaay more comfy grip. It makes the corners of the case a lot more padded.
This case fits snuggly around the Galaxy S4, making me feel safe tossing my phone in the bag. The thick material might make it safe to enter the danger zone that is my purse. It's great for on the go, everyday activities. I wouldn't start doing drop tests on it just yet.
Samsung Galaxy S 4 Case Review –  Cygnett WorkMate Evolution Case
If the Cygnett FitGrip Hybrid Active Case doesn't offer you enough protection, you might wanna get the WorkMate Evolution case. It even says it on the packaging "Tri-material extra-protective case".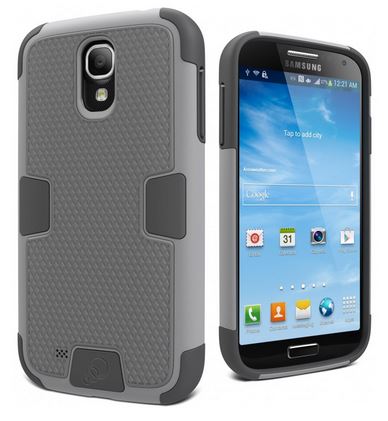 You can see immediately that the case is rugged and and tough, especially on the corners. Offering a level up on protection from the FitGrip, the WorkMate Evolution polycarbonate (PC), thermoplastic polyurethane (TPU) and silicone. It offers padding on the inside of the case as well as the outside. The inner piece is made of silicone and the outer is the tough plastic. Combining these two together makes your case shock absorbent. You can see Cygnett's video below. They really put the phone to the test. I won't be putting mine to the test at those harsh levels. I will say that I did drop it accidentally and my S 4 was A-ok.
PRICE: $29.99
http://youtu.be/N4PrO6mn-N4
Samsung Galaxy S 4 Case Review –  Cygnett Quiet Storm by Tats Cru (ICON ARt Series Hard Case)
I absolutely LOVE this case. I have the case for the iPhone 5 and I was beyond excited when I saw it was available for the Galaxy S 4. The case is soft and it may offer a bit of protection from scratches and minor dents, but it's not optimized for extra protection. Growing up in Queens I always got to see 5 Pointz from the 7 train, so this case is somewhat of a reminder of that. Even though the artists are from the Bronx, New York, it's the same urban look and feel. It has so many colors and it's one way to rep New York City. This is definitely for looks only. I wouldn't recommend it for on the go, or for people with butter fingers. It's just a pretty case!
PRICE: $29.99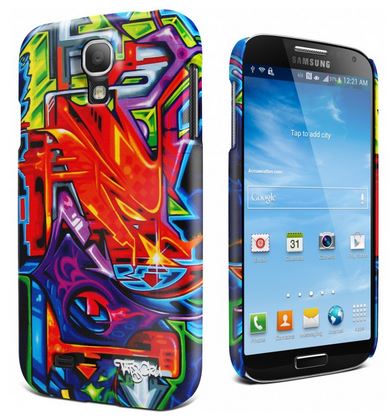 Cygnett is definitely very unique in their style of cases. You will definitely have friends and sometimes strangers asking about the cases. I suggest you shop around the site as they have these cases in various colors.
Comments