A lot of people take selfies for fun, but now some smartphone owners are using them to earn money.  You can sell practically anything nowadays, and there is now a way for consumers to cash in on their self portraits.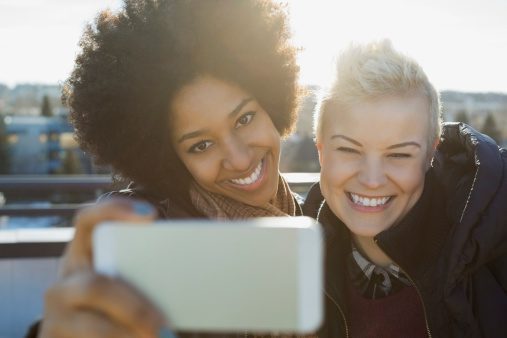 Meet Scoopshot, it's one of several sites where brands like soft drink companies or airlines can go to ask consumers to take selfies with their product. If the company likes what they see, they can offer to buy them.
"We do all the clearing, so the photographer gets his or her money and the media gets the right to use the photo," Scoopshot founder, Petri Rahja, explained.  Finnair asked Scoopshot users to send in travel selfies and wound up purchasing about 50 of the 800 selfies that were submitted for about $15 each.
A cosmetic company gave $1000 to a selfie contest winner, McDonald's paid just over $20 for food focused selfies, and a hotel in Puerto Rico held a selfie sweepstakes and gave the winner a free weekend stay.
It's an easy, fun thing for people to do, and a good way to get attention from potential new customers.
There's only one drawback…once you sell your selfie for use as a stock photograph it can be used to advertise anything, whether you like it or not. (available in iOS / Android)
via CBS New York
Comments