Selling your old smartphones, laptops and other electronic gadgets is a fairly easy way to bring in extra money (or offset the cost of new devices), but what if those old models are broken? You might be tempted to send them straight to the recycling center, but even broken electronics can bring in a little cash.
Sure recycling is a great deed, but before you recycle, check out these options for selling your gadgets. You won't get as much as you would for like-new items, but the extra cash may be worth it.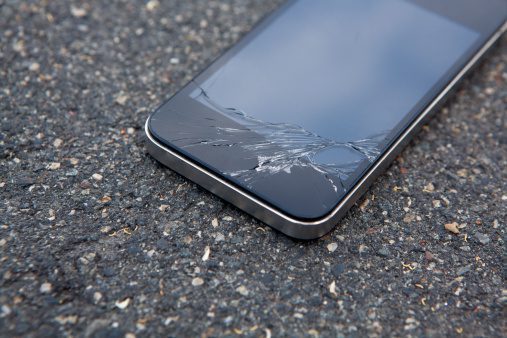 In Person
If you'd rather skip the hassle of shipping your broken electronics, try selling to an individual or dropping the item off at a resale kiosk. Here are a few places to find a buyer.
Craigslist. It's free to post ads on Craigslist, but you'll have to deal with meeting prospective buyers and handling the transaction yourself. To increase your chances of having a successful sale, be descriptive in your ad and include photographs. Craigslist allows up to four photos.
Yard sales. If you have other used items to sell, why not hold a high-volume garage sale and get rid of everything in one weekend? If you have a box full of broken electronics, offer one price for the whole lot.
Local resellers. Local electronics repair businesses might be interested in buying your electronics for parts. Try calling a few and asking what they would pay.
EcoATM. If you have a broken or old cellphone, ecoATM can give you cash on the spot. You plug in the information for your phone, ecoATM gives you a value, and you get the cash as soon as you drop the phone in the machine. Use the ecoATM location finder to see if there are any machines in your area.
Online
Selling online often means waiting for a bid to end or taking a trip to the post office, but you'll have more options on the Web. Check out these sites to see how much you could get.
EBay (EBAY). To get an idea of what you might earn from an eBay auction, use the search function to hunt for devices like yours. Just remember, eBay charges a few fees for its service. Use the fee calculator to get an idea of what you'll pay.
BuyMyTronics.com is an electronics reseller willing to buy just about anything from a GPS to an iPad, even the broken stuff. You'll get an estimate of your resale value right away, but you'll have to wait for the cash. Once you ship your item, it's inspected before you are paid, but you can choose to be paid through PayPal to speed things up a bit.
Depstar.com will buy any iPhone, working or not. It will also buy other electronics. The site offers payment through check or PayPal.
Gadget Salvation will take almost any electronic device, even if it's broken.
Gazelle is primarily interested in smartphones and Apple (AAPL) devices. It offers a 30-day price guarantee and accepts broken gadgets. Request a quote by choosing the brand on Gazelle's home page. If you accept the offer, you'll get paid by check, PayPal or Amazon (AMZN) gift card.
Now that you have a few options to raise some after-holiday cash, gather your old, broken electronics and collect some cold hard cash.  What old or broken gadgets do you have stashed away for cash?  Share what you have to cash in today!
Comments