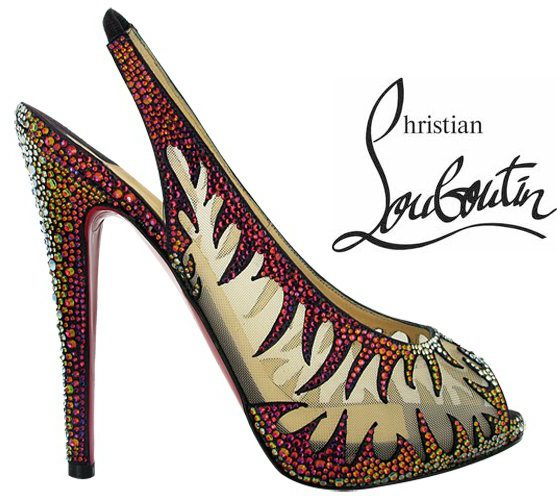 HALLELUJAH!!!!  The  Christian Louboutin Sample Sale is HERE!  (just in time for Christmas!!!)
Here's the scenario:
Since my move to NYC – I have dreamed of going to a sample sale with the cash in hand to buy exactly what I want.  (Note: My sample sale bucket-list includes DKNY, Diane Von Furstenburg & CHRISTIAN LOUBOUTIN!!)  Part two of my dilemma has always been that whenever I hear about a sample sale, its always A. Right before payday OR B. Right after all my bills are due…  So when I heard that the Christian Louboutin sample sale that was originally scheduled for last week has been delayed until this week I couldn't control myself!
This week Divas and Dorks will be attending the exclusive Christian Louboutin sample sale and tweeting pics LIVE via @DivasandDorks. Since the sample sale is invite only – we're going to be "secret shopping spies" for all our divas that may not be able to make it into the sale.
If you're looking to score some Fabulous Christian Louboutins without having to pay retail, you're in LUCK cause we'll have your back!  (Email a picture of your DREAM Christian Louboutin shoes along with your shoe size to DivasandDorks@Gmail.com and if we find them inside we'll let you know immediately!
Call us your fairy shoe-mothers!