Still haven't gotten all your back to school purchases completed?  Celebrities have been clammoring over the hautest backpacks to hit stores and I finally got my hands on one!  Not familiar with Sprayground?  Sprayground is an exclusive lifestyle brand selling deluxe backpacks and accessories. Conceptualized for the consumer who is consistently on the go and carries his or her life in a bag,  Celebs like Nick Cannon, Waka Flocka, Jaden Smith  & more can be found rocking their Sprayground backpacks and now they can be found in today's hottest boutiques and retail stores in over eight countries.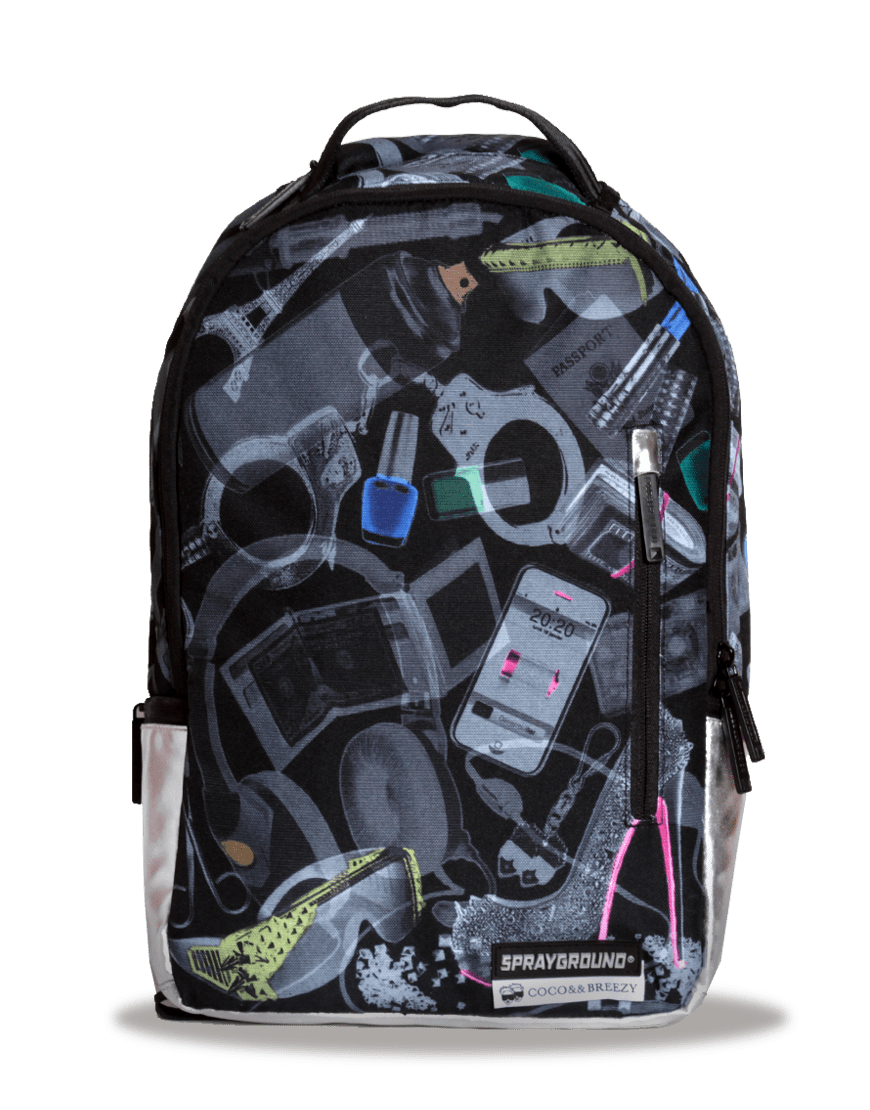 After checking out my Coco & Breezy X-Ray backpack with matching sunglasses pouch – I am impressed.  With enough space to house a laptop, tablet, accompanying wires, chargers & a few purse items – it's not super bulky, making it easy for a girl to grab & go!  This is the ultimate carry-on backpack while constantly traveling & the X-Ray designs on the backpack surface makes it a "cheeky" accessory sure to get a few laughs while getting "handled" by TSA.  Not only are Spraygound backpacks stylish & protective, they're also super durable.   Made from durable polyester fabric and feature a sleek construction with hidden features, such as velour Laptop, Tablet and sunglass compartments, ergonomic padded back support, and stash pockets- just to name a few. With its advanced functionality and custom styles, Sprayground is the brand that let's everyone express themselves.
Like what you see?  Check out Spraygound online at
Sprayground.com
for the newest assortment of men's and women's backpacks and accessories OR you can enter below for your chance to win a Sprayground backpack of your own!