Disclosure:  The following content has been sponsored by HP/HSN, however all opinions shared are my own.
Let's face it, 2016 is almost over and if you haven't started working on 2017 by now, you're already behind! But don't worry, you can still slay your day AND your New Year's goals with the right technology as strong and stylish as you!
Finding the right computer to suit you and your family's needs can be tricky. It has to be powerful and fast with plenty of storage space to create yet versatile enough to make multitasking (think Netflix & Chill) with ease! I've been looking for a desktop that does all of the above, plus fit the style and feel of my home office and I've finally found it!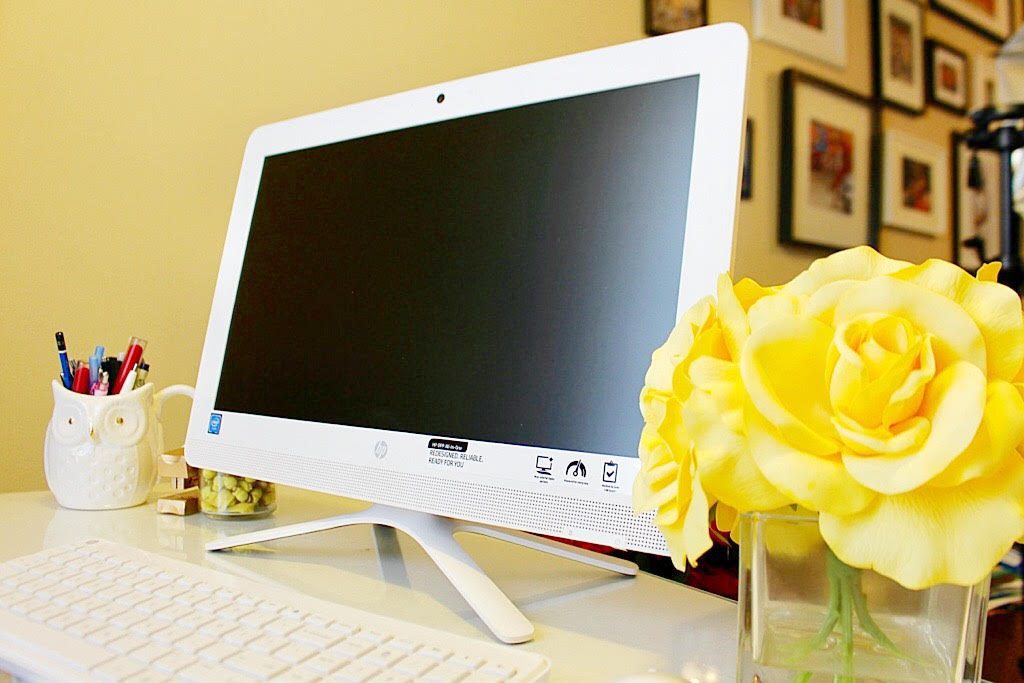 Say hello to my new best friend! The HP All-in-One desktop computer. The widescreen HD+ display transforms the computer viewing experience with unbelievable HD detail. The space saving desktop even offers the latest Intel processor and 1TB of hard drive space making it easy to work on multiple projects at once! Whether it's jamming out to holiday tunes while finalizing my gift lists or finalizing my 2017 business strategy – no more lagging in-between programs with the All-in-One.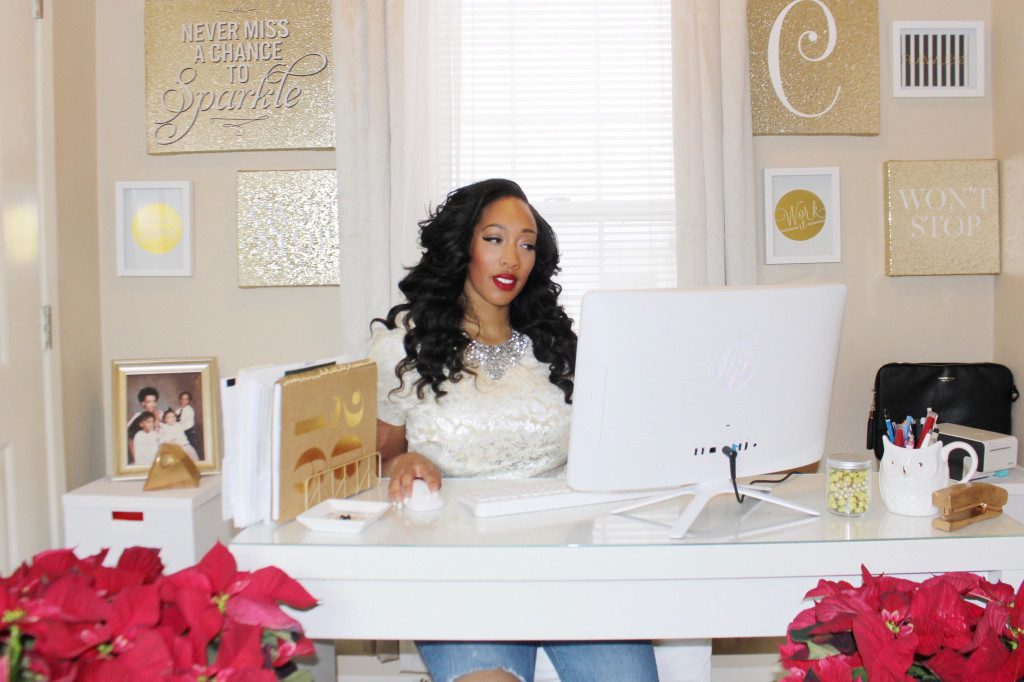 Even the design is slim, chic and all the way put together in one convenient desktop. The monitor and tower are all in one with a chic ripple pattern and a new, elevated stand truly making it a fashionable desktop centerpiece. Armed with a simple power cord and wireless keyboard + mouse, I've transformed my cluttered desk into a styled oasis of creativity & productivity. The HP All-in-One desktop is designed to integrate seamlessly any and every space imaginable. It's even available in colors perfectly suited for any office space of your own – white, black and teal.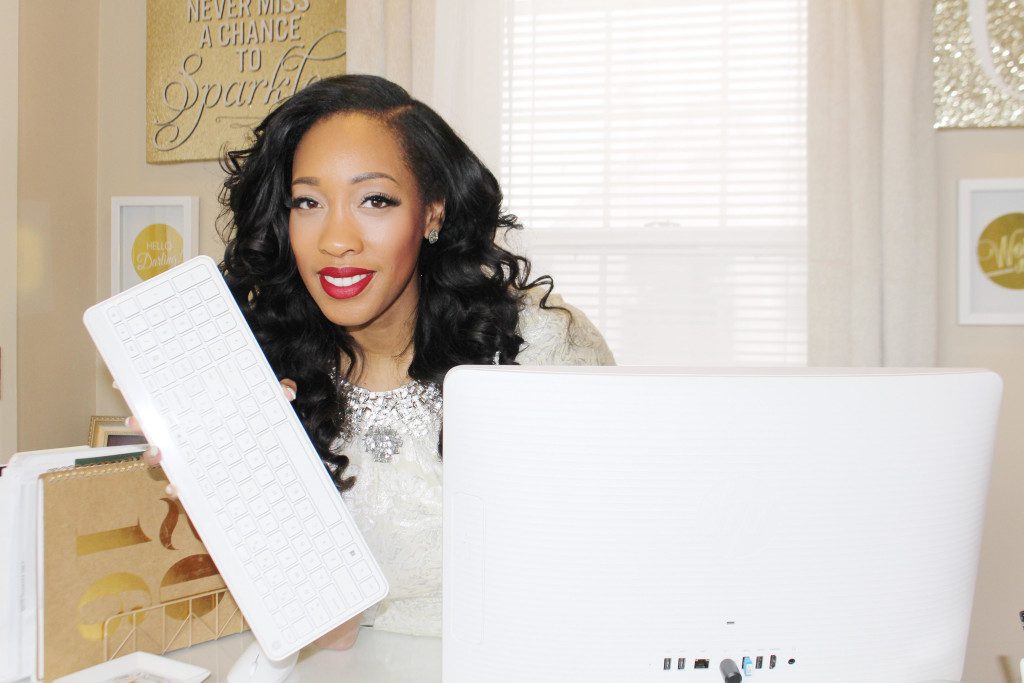 Whether you're crushing holiday shopping lists or working on your 2017 vision board plans, the HP All-in-One is the right computer to get things done and HSN is the perfect place to get the deal of the year. Even if you haven't set aside a huge budget for tech this season, HSN has you covered! For $399 (that's $100 in savings) you can upgrade your home and tech the halls right! With HSN Flex Pay, you can breakdown the full price desktop in easy payments that you can afford. But wait, there's more! If you order now through 12/31 you can score the HP All-in-One for less than $100! Talk about a great deal at an even greater price! The HP All-in-One is the ultimate family value to upgrade the home office or gift yourself for a holiday job well done.