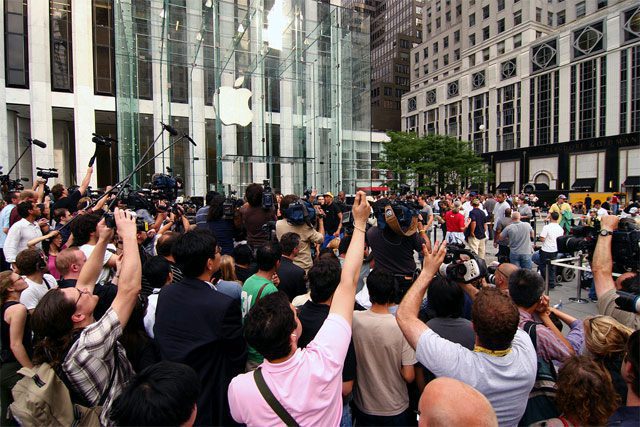 So you braved the long lines, rude-geekdom and media blitz at the Apple store for what?  To get your hands on the hottest gadget of 2010!  You either pre-ordered it through Apple, stood outside in line from the night before or got a little friendly with your neighborhood Apple "support" tech.  (Some people are even cashing out $1000 for the new iPhone 4G device.)  No matter how you got it, what matters now is that you have it!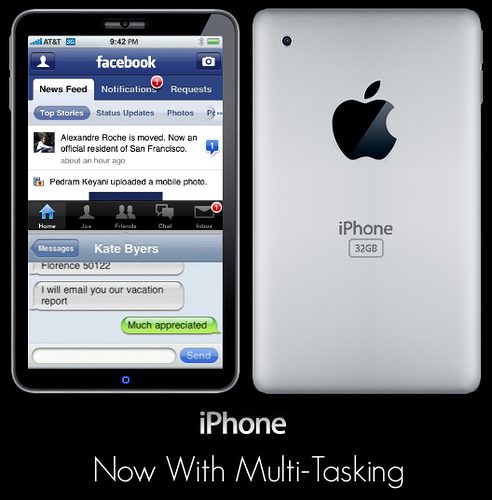 So why DID you buy that thing…
Microphone Noise Reduction: The iPhone 4 is equipped with a secondary microphone, positioned at the top of the device, which will serve to mitigate the noise. Whoever now receives phone calls will benefit from the absence of background noise. The signals will be more clean and free of unwanted elements.
Longer battery performance: One of the biggest flaws of the iPhone and now iPhone 4 houses bigger battery offering 40% more talk time. As compared to iPhone 3GS the battery lasts longer and clocks around 7 hours of talk time, 6 hours of 3G browsing, 10 hours of WiFi browsing, 10 hours of video, 40 hours of music and 300 hours of standby.
MP Camera, LED Flash and Front Camera: The new iPhone 4 differs from the previous generation and includes a front camera, an LED flash with which you can take pictures even in low light conditions and a new 5 megapixel camera for better performance. Do not be fooled by the number of megapixel, the factors influencing the quality of a photograph and many others are using the "Backside Illuminated Sensor", a technology used is CMOS sensors on the CCD.
New iPhone Design: Apple has fully revamped its iPhone design and have used different materials as compared to iPhone 3GS. Even the color of the bodywork has been revised and now customers have a choice of two – All white or conventional black.  Packed with external buttons, volume up and down, mute, front facing camera and Micro-sim tray, the new iPhone 4 is just 9.3mm thick, 24% thinner than current iPhone with glass on front and rear with stainless steel running around the side.
If you have the new Apple iPhone 4G – tell us if it's all that you imagined and more…