Typically, when you come across a sparkling new production model, the first thing you want to see is how fast it can go, how roomy it is on the inside and take a deep inhale of the new car scent. That's not the case with the 2019 Infiniti QX50. Why? Because it's far from a typical new production model and my recent introduction was far from a typical experience.
Check out more from my taste of Infiniti luxury below.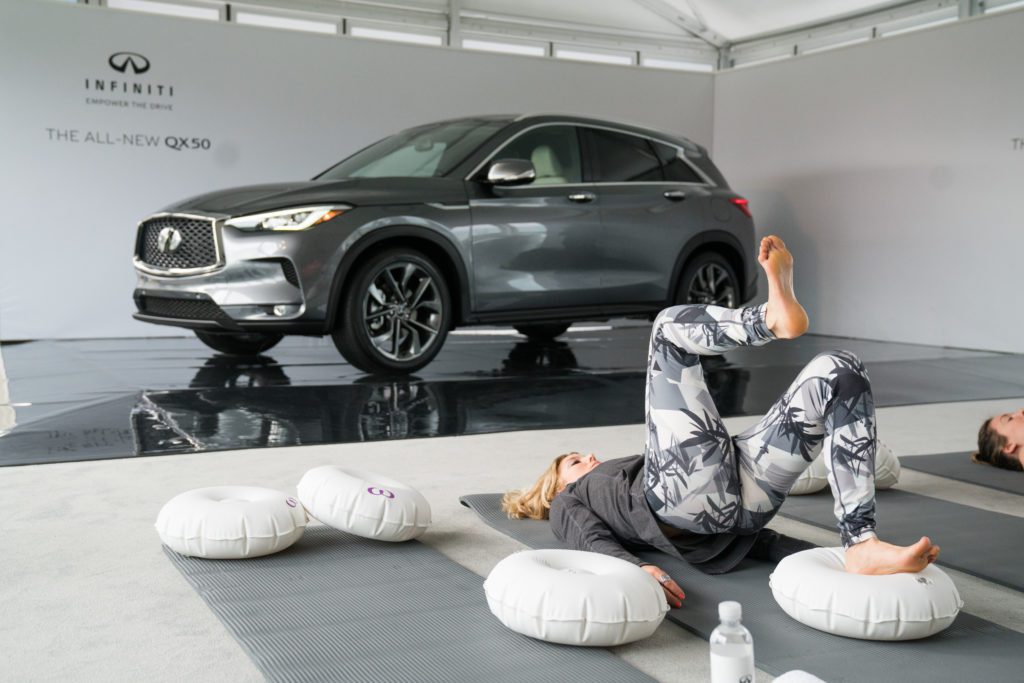 During my recent trip out west to the beautiful California coast, I had pleasure of being one of the first to step inside and experience the all new 2019 Infiniti QX50. As a brand renown for luxury, craftsmanship and superiority in automotive design, it wasn't a surprise that Infiniti fashioned a unique variety of experiences highlighting the QX50 for our enjoyment. From an exclusive yoga session by celebrity trainer – Ashley Borden, delicious luncheon at Nobu Malibu to a private hosted reception in the Hollywood Hills – the Infiniti QX50 experience set the tone for what an Infiniti drive should be – pure excellence. Check out some of my favorite moments from the exclusive media drive below.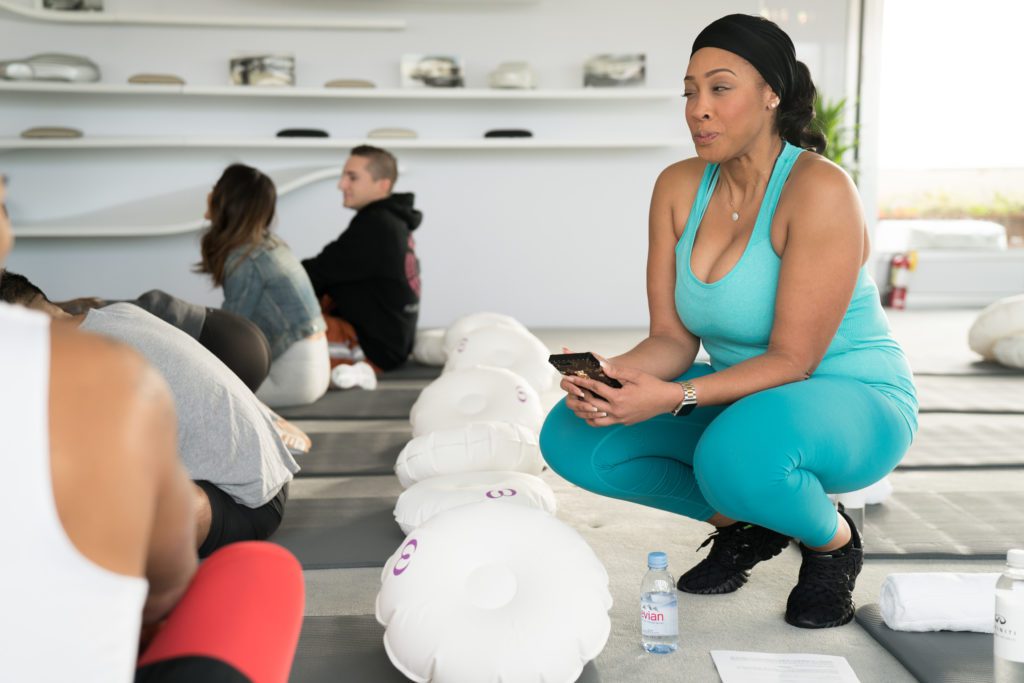 When I first think of yoga, I immediately think of comfort…as in yoga pants comfort. As in, I haven't taken a yoga class a day in my life but I do enjoy the comfort of the plenty of yoga pants I own. So it's safe to say, I was a bit apprehensive about stepping inside the Infiniti yoga studio for a class with celebrity trainer Ashley Borden. I mean, she's trained the best in Hollywood and most recently can be seen on Revenge Body with Khloe Kardashian on E! However, as with most experiences I'm not too confident in, I'll try anything once and will give it my all in the process.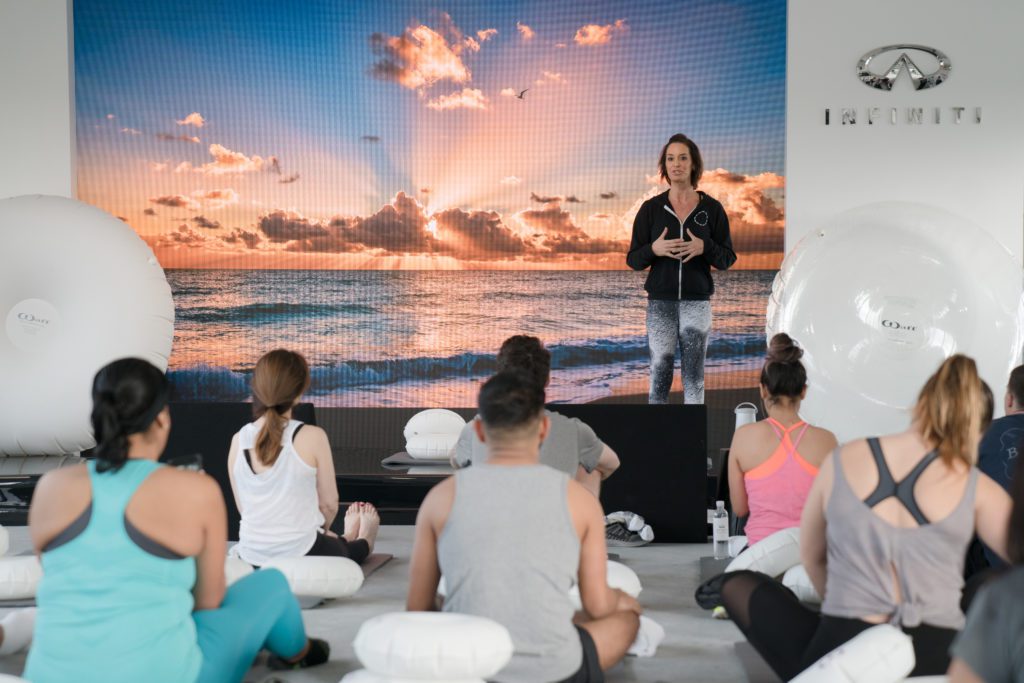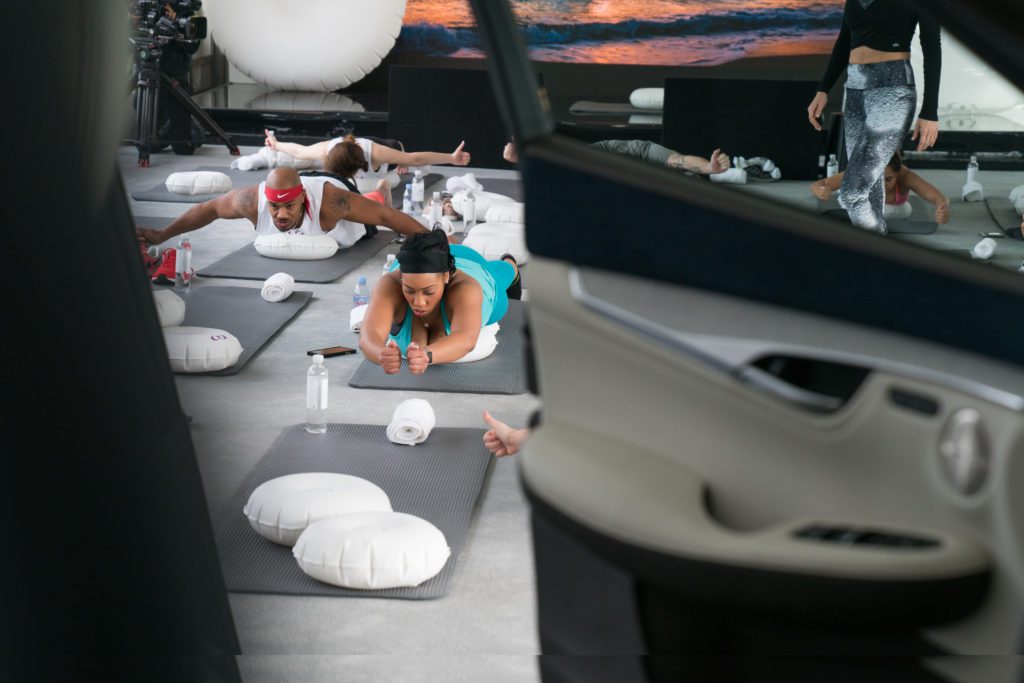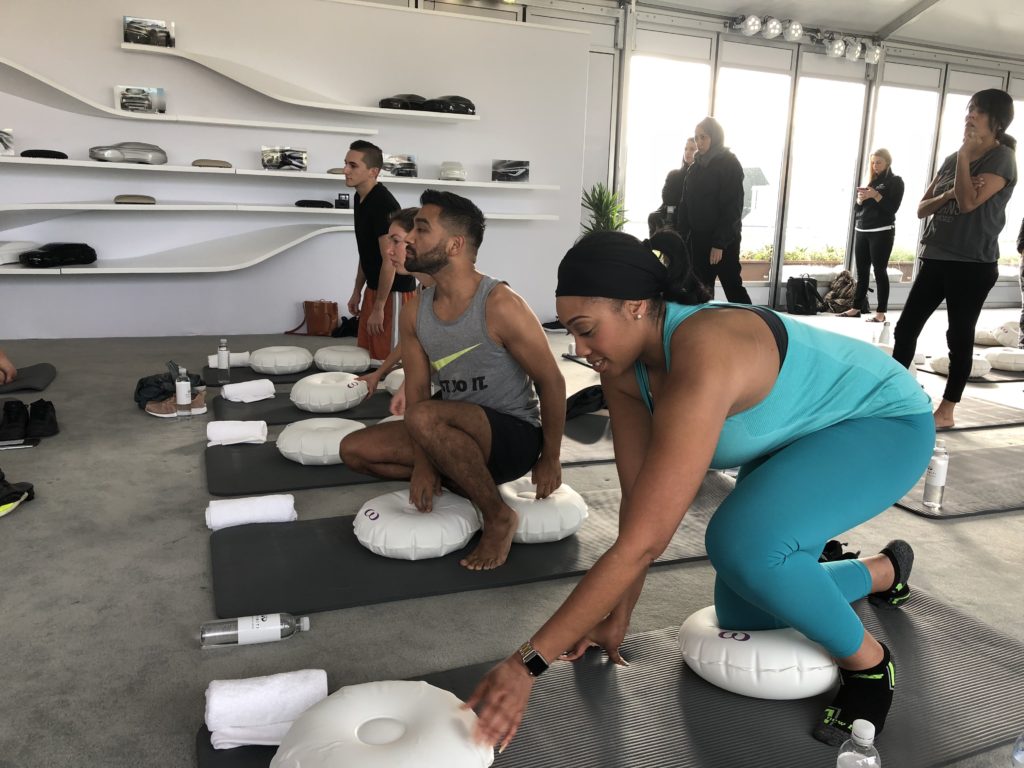 The class was tough. It was filled with plenty of balanced, fluid motions that used every fiber of every muscle in the body. (I was still sore FOUR days after the 1-hour class…) The experience was a great way to invigorate the body and prepare for a wonderful planned luncheon at Nobu off the coast of Malibu.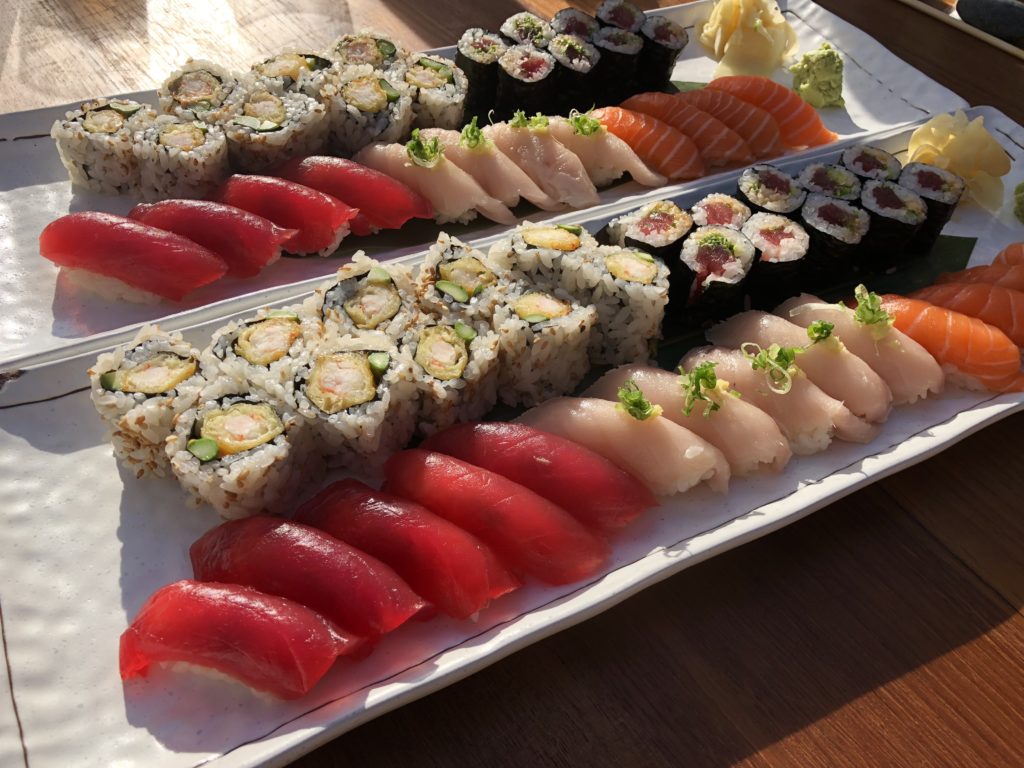 As we drove down the PCH, there was no denying that the QX50 drove as beautifully as it looked. There's a quiet confidence that equips the QX50 to accelerate, shift gears and fluidly glide in and around traffic with unparalleled precision.
Rounding out the 3-part QX50 experience, media guests were treated to a special night out in a private villa in the Hollywood hills.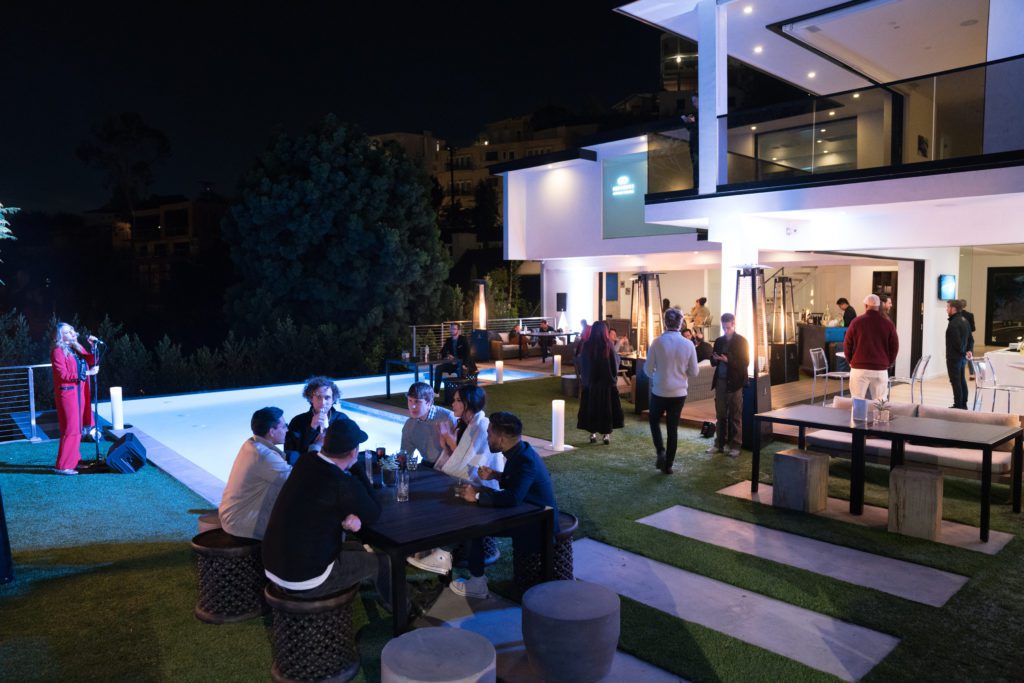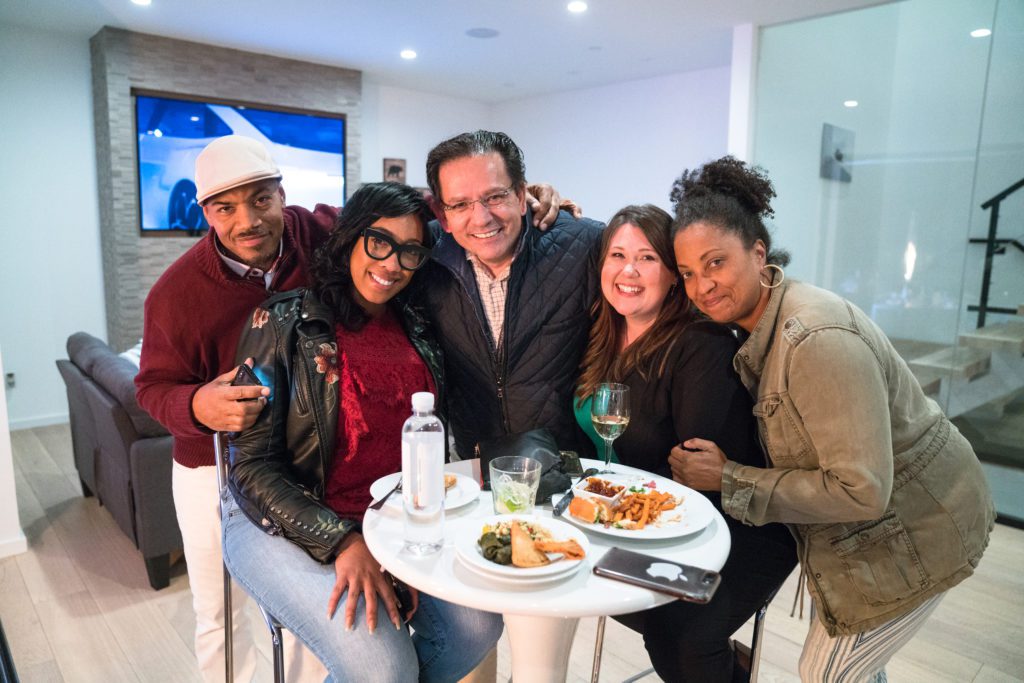 This Infiniti QX50 media drive was undoubtedly a parallel expression for the senses and I can't wait for my next taste of automotive luxury soon. Check out more from the QX50 experience and detailed driving impressions soon on DivasDriveInHeels.com.