Typically, when you come across a sparkling new production model, the first thing you want to see is how fast it can go, how roomy it is on the inside, and take a deep inhale of the new car scent.  That's not the case with the 2019 Infiniti QX50.  Why? Because it's far from a typical new production model and my recent introduction was far from a typical experience.  Discover why the QX50 is the most important vehicle ever launched by Infiniti and how it embodies everything the brand stands for below.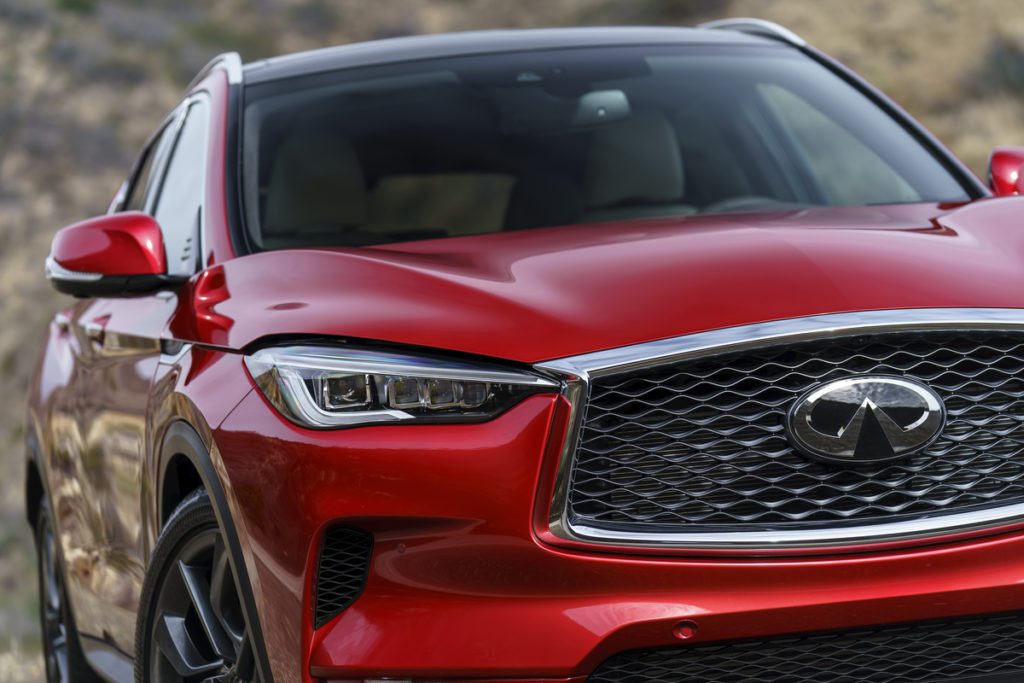 Beautiful Design
Inspired by fluid and organic artistry lines, the 2019 Infiniti QX50 conveys clear expression true to the QX sport concept vehicle revealed in 2016.  Sculptured lines and intentional elegant design is what makes this SUV stand out among other luxury competitors in the segment. It's fancy enough to attract inquisitive stares wherever you go without compromising power, style, and comfort.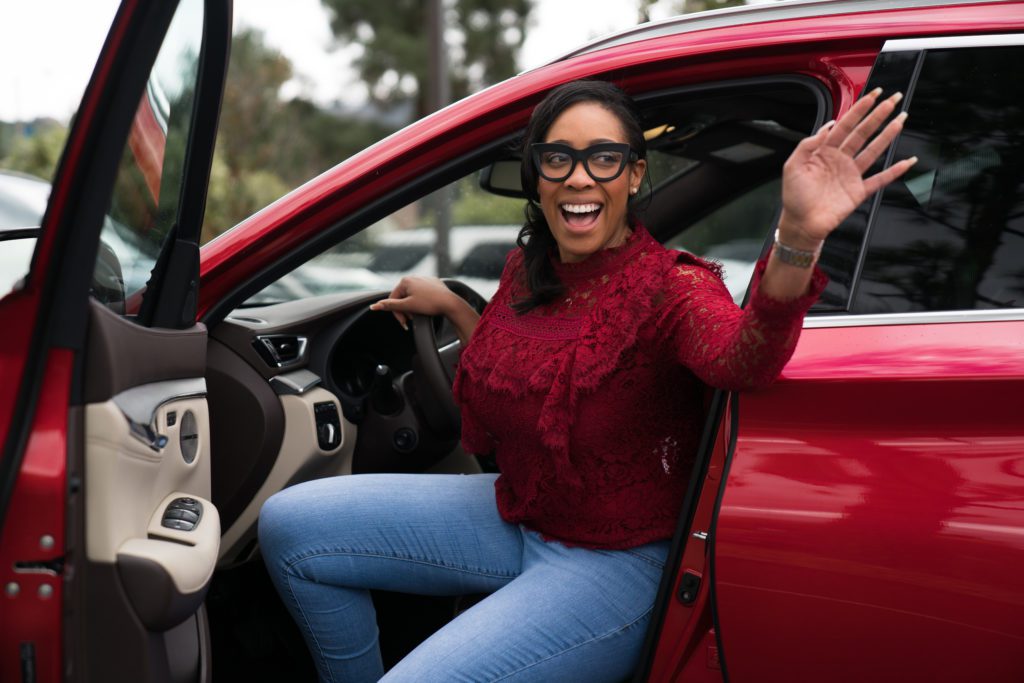 Exterior colors include Majestic White, Liquid Platinum, Graphite Shadow, Eclipse Black, and Chestnut Bronze. Other colors are available in specific regions. North American buyers can choose from Dynamic Sunstone Red, Hermosa Blue, Lunar White, and Black Obsidian; Midnight Garnet, and Iridium Blue.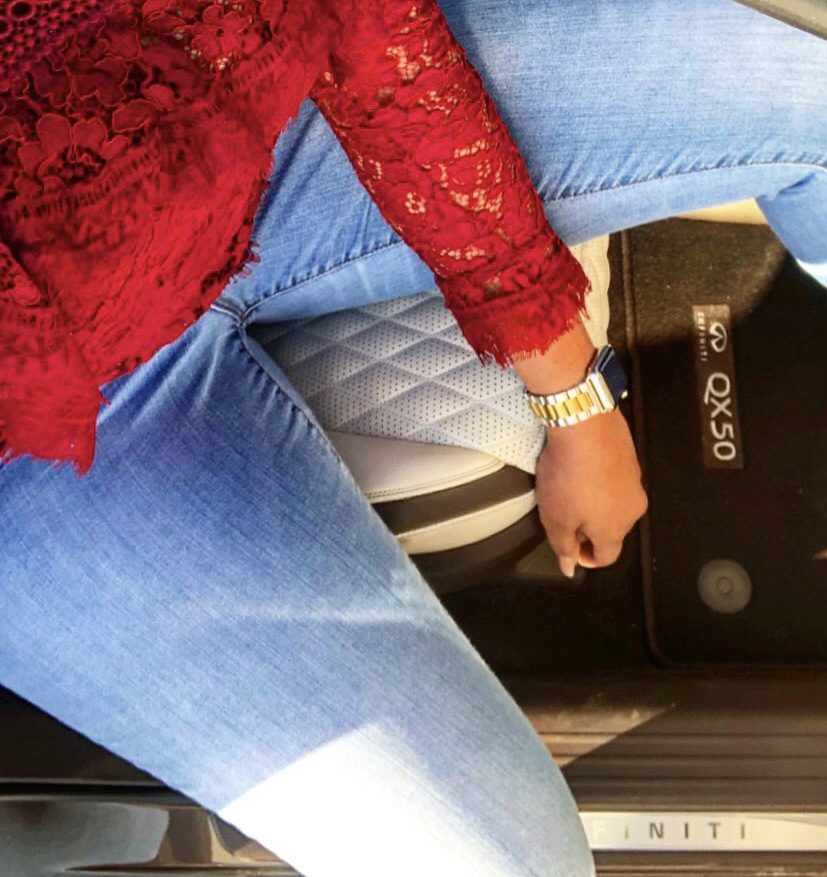 It starts with a glimpse of the ultra-luxe quilted seats that draw you in, and before you know it you're experiencing welcoming comfort within the hand-crafted passenger seats inside. Smooth leather quilted seats hug you in all the right places while the open-pore wood and aluminum adorning the dashboard welcomes you to a unique cabin experience. Infiniti's  'wrap and sew' detailing is a highlight of the hand-crafted ambiance. The leather on the dash is selected for its quality and is hand-wrapped over the edges of the panels. This five-door, five-seater SUV is graced with seats, door panels, and dashboard features with laser hole-cut stitch patterns specifically tailored to follow the curves of the interior surfaces.
Interior colors include Black, Dark Blue, Mid Brown, and White, with each used across a variety of surfaces, from the center console leather to other parts of the trim.
Advanced Technology
Most drivers aren't quite ready to go fully autonomous driving yet, so Infiniti has stepped up the technology in the QX50 in a way that drivers can enjoy. While allowing drivers to retain ultimate control over their vehicle, the 'co-pilot' function of INFINITI's autonomous drive support technologies empowers and gives confidence to the driver, and 'delegates' less extensive driving tasks to the machine.
In the QX50, ProPILOT Assist technologies help the driver control acceleration, braking, and steering during single-lane highway driving, placing them in total control. These technologies are designed to add to driving enjoyment and confidence and are available at the push of a button.
The QX50's optional Bose® Performance Series audio system is designed to replicate the rich sound of live music performance. The 17-speaker system is tuned specifically for the QX50's interior acoustics, and the hardware underpinning the system includes an amplifier, a high-quality sound processer, tweeter speakers, and an 11-liter custom-engineered enclosure housing a pair of high-excursion Nd® Richbass woofers. The Bose Performance Series delivers deep, rich, and nuanced sound to the driver and all passengers – while the depth of sound provided by the 17 speakers delivers clear, natural-sounding low and high frequencies.
Empowering Performance
You want a ride that looks good while it dominates the road.  The QX50 is equipped with empowering performance that goes 0-60 in 6.3 seconds.  The optional Intelligent All-Wheel Drive system offers all-season safety, providing optimal handling performance and maximum driver confidence no matter if you're in the snowy mountains, slick city roads or perfectly sunny California commute. The QX50 offers an optimal balance of stability, comfort and ride control – quiet and refined, while also rewarding and giving confidence to the enthusiast driver like you and me.
Want to learn more?  Stop by your local Infiniti dealership and get behind the wheel of the new QX50 for yourself and check out more specs and custom options at Infiniti.com.
Comments