Have you ever wanted an easier way to make smoothies and better manage your healthy eating goals?  What about a seamless way to upgrade your wellness and fitness goals? With the NutriBullet Balance, the world's first connected nutrition extractor – you can do both!  The NutriBullet connects with the Balance app via your smartphone for real-time nutrition updates to help you craft healthy seasonal soups or smoothies, every time. Check out my experience with this smart kitchen game changer below!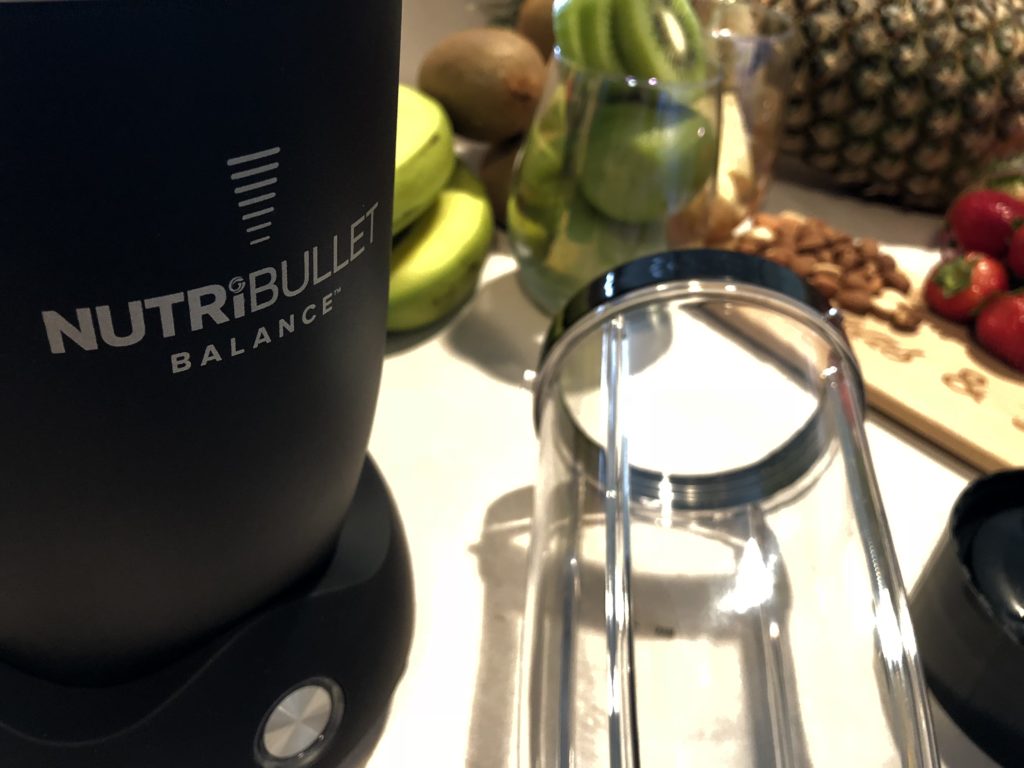 I'm not-so-secretly obsessed with smoothies!  Strawberry smoothies, Citrus smoothies, Sweet Green smoothies – you name it!  In the past, I've shared a few of my favorite smoothie recipes and even demonstrated meal prep smoothie plans on Instagram.  The only problem is, I'm pretty sure my recipes were pretty high in sugar and fruit based calories.  With main ingredients like pineapple, strawberries and kiwis, you're definitely in for a sugary-sweet treat.  However, with the NutriBullet Balance, I was curious to see just how my favorite smoothie recipes stacked up on the health scale as well as discover any healthier options to add to my recipe rotation.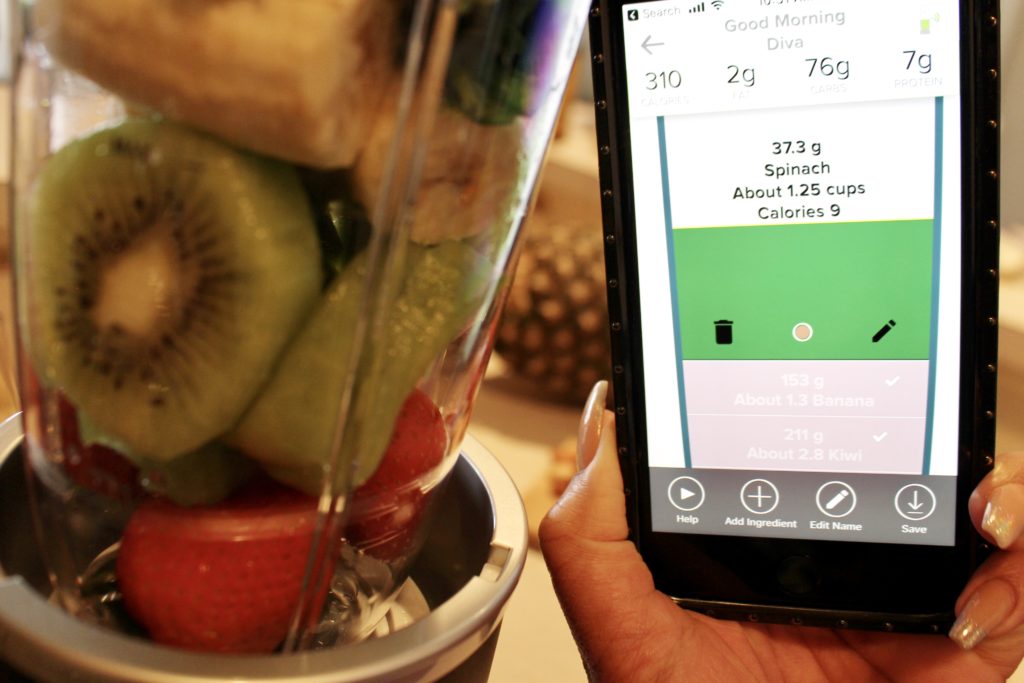 To begin all you have to do is download the NutriBullet Balance app on your smartphone from the Apple or Google Play store and pair your phone with the NutriBullet Balance via Bluetooth.  Once paired, the Balance app walks you through easy to use tutorials on renaming the device and updating your pantry list of fruits, vegetables and more to craft your perfectly blended meal.  One of the coolest features of the app, is once you've updated your pantry list it'll open you up to discover new recipes that you would've never known existed or even tried before.
In addition to updating your pantry list on your phone, the app also give you access to hundreds of easy-to-use recipes from a community of other NutriBullet Balance users.  Each recipe highlights the nutritional values found within and helps ensure you're creating healthy smoothies or seasonal soups for you and/or your family. If you're not into recipes and are more of a DIY creative, you can craft your own recipe and get updated nutritional values instantly.  Simply add ingredients to your NutriBullet cups, input the name of the ingredient into the app and the smart nutrition sensor calculates real time nutritional details of your creation.  It'll even automatically set the blend time, giving you the perfect consistency every time.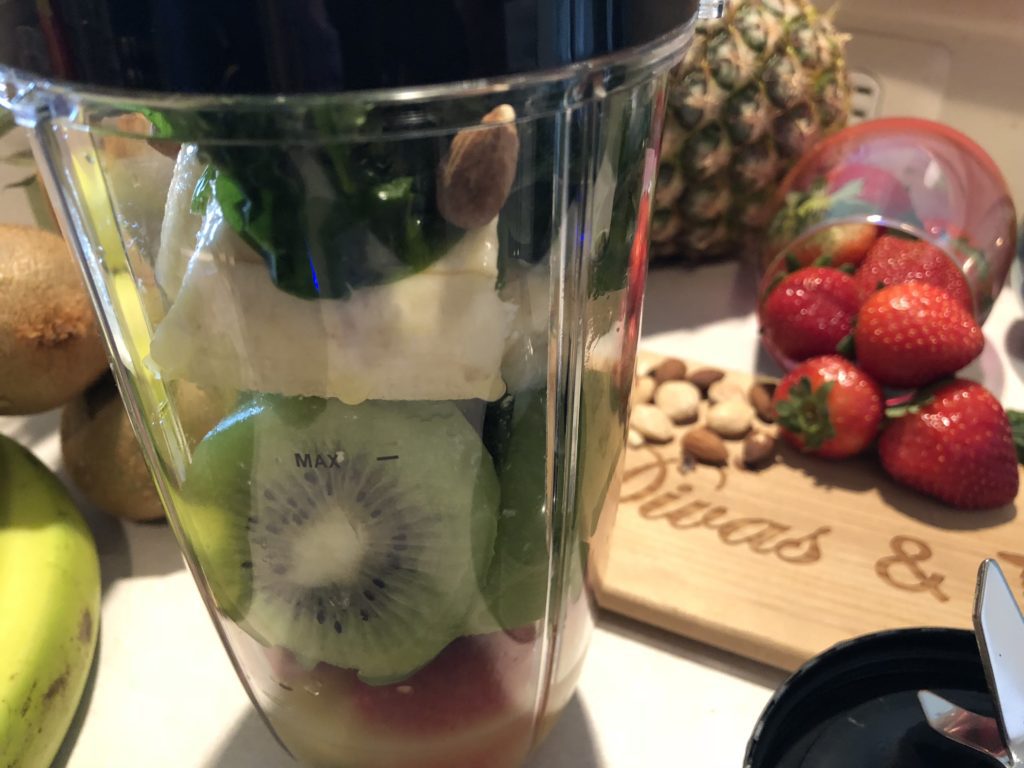 The Nutribullet Balance app will save and upload your nutritional values to your favorite fitness apps keeping you on track to your overall health, fitness and wellness goals.  There's no easier way to upgrade your wellness routine and make your home kitchen a little bit smarter, than with the Nutribullet Balance. Say goodbye to measuring cups, recipe books, and basic blenders forever. Keep track of what you're putting into your body so you can make the best of what you get out of it and get you a device that can do both!
For more information check out NutribulletBalance.com and for the latest news follow @thenutribullet #balanceblend on all your favorite social channels today.