Do you double as a secret-agent spy?  Would you like to?  These data seizing accessories make the spy game stylish and super easy!
Data Geisha

This is for the most covert of fashionistas?  Channel your inner Geisha with this beautifully, bamboo-styled, handmade fan.  (Hint:  The 16GB USB jack is hidden in the frame.)  $325
————————————————————————
Sushi Anyone?


These sushi bites are packed with storage for your data consumption.  Choose from sake, uni, maguro or ikura (each sold separately) – or collect them all for a full oriental lunch!  Priced $45 – $55.
————————————————————————
Too Cool For Spy School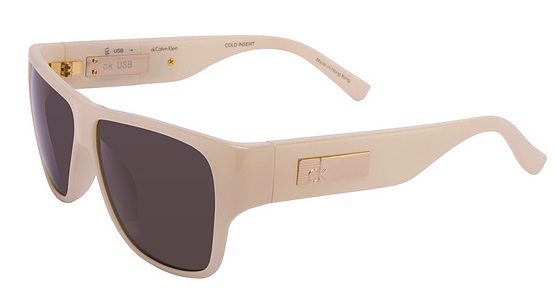 These  CK – Calvin Klein sexy specs also double as spy-gear necessity #1!  The right arm of these designer frames breaks off to reveal a removable 4GB USB drive.  $180.