Have you ever gotten tired of your gadget, and just when you were about to buy a new one your favorite brand released a new ultra product? (Well this isn't one of those times…)
Just as I was thinking about buying a new Blackberry, I began to hear chatter about the new Blackberry Torch (and with a name like Torch, you know I was expecting a hot smartphone…) and what I found was a complete dud!
If you are excited to see RIM's latest BlackBerry heading to AT&T we have some good news for you, the new slider smartphone has now shown up on AT&'s website, but I must say, I'm not impressed.
The BlackBerry Torch looks like a Bold 9700 / Storm 9530 lovechild of the incestuous type w/ deformities and all, which is by no means a good thing. Yeah, this should give users the convenience of a touchscreen display combined with the QWERTY keyboard which business users have grown to love but the design looks hideous.
For official ATT Wireless details (and not my own personal opinion) click this link and let me know what you think.
Am I over-reacting for expecting more?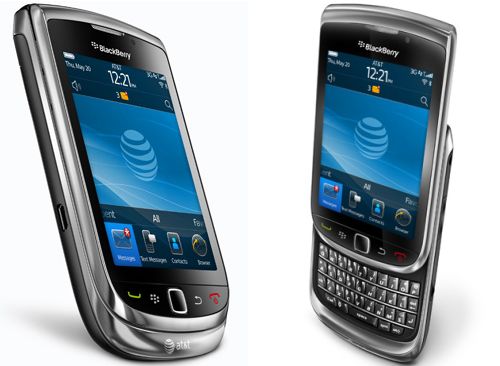 DID YOU ENTER TO WIN OUR APPLE iPAD?