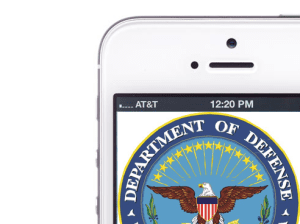 In case you didn't think the mobile takeover was real, the U.S. Government is considering leaving it's archaic standard of RIM and Blackberry devices and opting for Apple or Android instead.  In a quest for a larger, mature app ecosystems – The U.S. Government has officially announced that they're accepting applications for new service providers that can manage keeping their defense secrets – A SECRET.
TechCrunch reports The U.S. Government will now be looking into solutions for provisioning iOS and Android devices in addition to those featuring RIM's BlackBerry OS, according to a new report from Reuters. That means RIM will no longer have the exclusive contract for smartphone devices at the U.S. Defense Department, though it will remain another option.
A posting for the Defense Information Systems Agency is looking for companies to submit applications detailing how they can provide software to monitor and enforce strict security measures required for sensitive defense-related operations. The potential size of any arrangement with the Defense Department is huge: it could span 8 million devices all told. But the DOD doesn't mean RIM is left out in the cold; in fact, BlackBerry's Mobile Fusion cross-platform mobile device management solution is among the software solutions that could theoretically meet the needs of the DOD.
RIM said that it will be offering Fusion as a potential solution for consideration, in an interview with Reuters. And while other organizations like U.S. Immigration and Customs Enforcement have announced they'll switch entirely to iPhone, BlackBerry still probably won't kicked out of the Pentagon altogether, at least in the immediate future, so while this is a blow, it isn't a knock-out punch quite yet.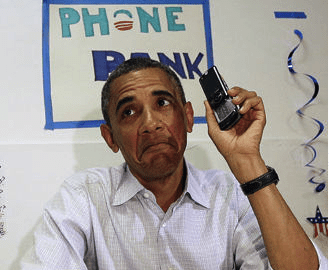 What do you think?  Could you be seeing our Commander in Chief President Obama on #TeamApple or #TeamAndroid soon?   Which device do you think he prefers?