Today Apple rolled out the red carpet introducing the latest advancements, updates and bells and whistles.  Major updates are on the way for operation systems including the Apple Watch, iPhone and more!  Discover the top Apple updates that will upgrade the way you use your Apple device, accessories and change your life forever!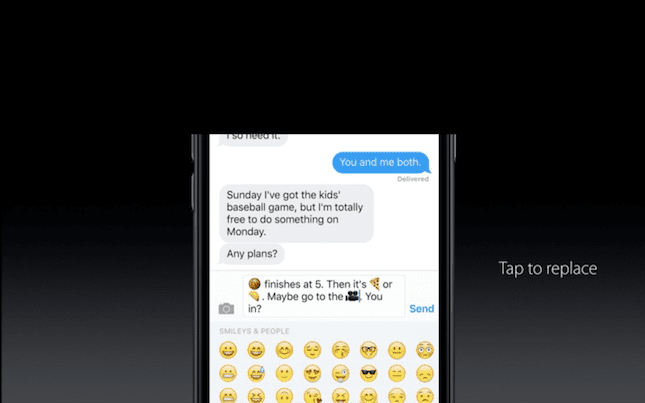 Apple iMessage
Bring on the Emojis, invisible ink messages and more!  Soon, your iPhone will have emoji predictions as you type and when you tap the emoji button, words that can be emoji-fied will be highlighted. All you have to do is tap to emoji-fy your message. Bubble effects lets you send messages in a whole new way — slam text, loud text, gentle text, Invisible ink  — which allows you to reveal a concealed message or photo with a swipe of your finger —  and more. You can also draw images via digital touch, send reactions to texts, write messages in your own handwriting and send full-screen effects.
watchOS 3 is on the way!
watchOS 3 is seven times faster. Rather than simply waiting for your apps to load, thanks to watchOS 3's Quick Start feature and Instant Launch, everything on your watch is going to load faster than ever. You can expect this lightning-fast update to launch in the fall.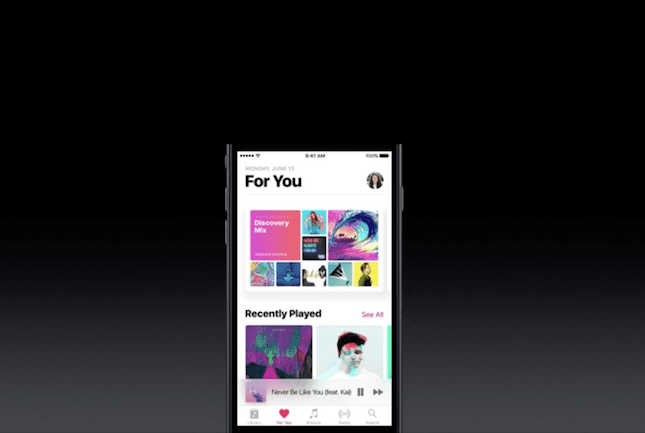 Apple Music is getting redesigned. AGAIN.
With Apple Music's redesign, you'll have access to lyrics, a daily playlist curated just For You and other new features like Browse, which will allow you to discover new music.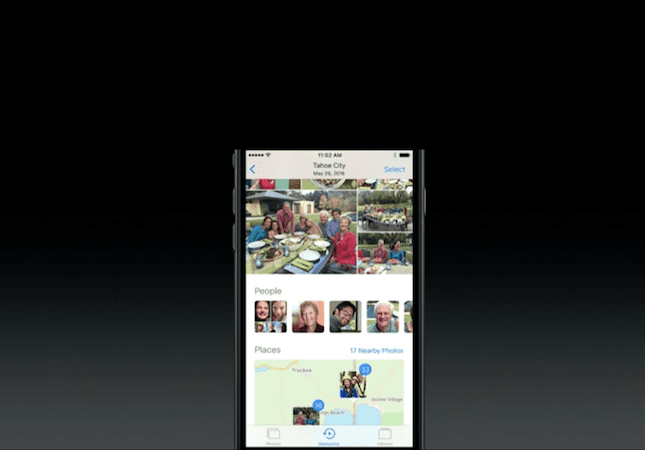 Photos in iOS 10 = PURE AWESOMENESS. 
Photos in iOS 10 will be able to do Face + Object + Scene Recognition and sort your photos accordingly. There's also a new Memories feature that will aggregate events and trips for you, and will even automatically string together your clips to make videos for you. Oh, and those super cool Live Photos Apple introduced back in September are now editable.
Apple Pay is coming to the web. Soon Apple Pay is going to be as ubiquitous as PayPal or Visa. When you're shopping online, you'll be able to select and pay with Apple Pay. Just have your iPhone or Apple Watch handy, then use your thumb to checkout.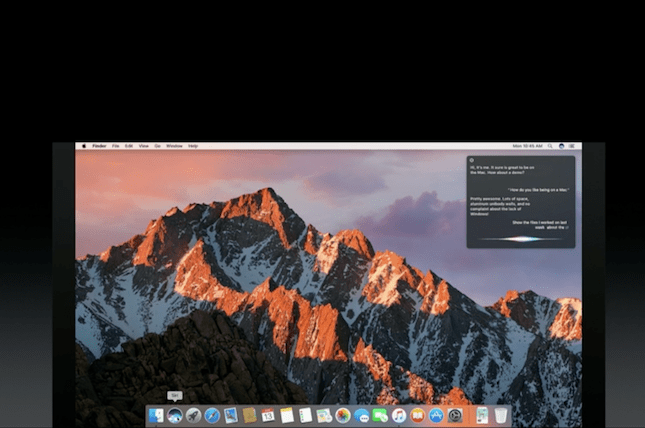 Siri is coming to the Mac
Siri is coming to the Mac. You read that right. Siri is coming to your computer and will soon be able to pull up files with just the sound of your voice.
In other news, in order to make the OS more cohesive with its other operating systems, Apple has decided to change the Mac operating system name to macOS. Apple, which has a long tradition of naming its Mac operating systems after California landmarks, is calling the newest edition Sierra.
The public beta of Sierra will be available in July, but will officially launch in the fall.
What updates are you looking forward to in the new macOS systems this fall?  Share your thoughts below!
source