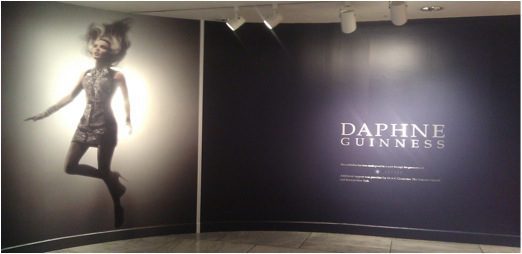 Ever wonder what it takes for a look to become fashionable and move from the runway into real life? Yes, designers develop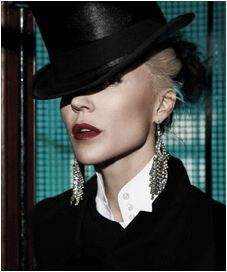 amazing pieces that capture our attention, but who are those trendsetters that make a look popular and acceptable to be worn off the runway?
In order for something to become fashionable from the runway to everyday life, it must be embraced by individuals with great, influential style. A look must be embodied by someone bold and fearless enough to take on extreme fashion as a part of everyday life. Individuals like Daphne Guinness.
Many exhibits across New York City have focused on individual fashion designers, but few on fashion icons. The Museum at The Fashion Institute of Technology (or FIT as it's commonly referred as…) currently has an extraordinary exhibit highlighting Daphne Guinness as one of the greatest fashion icons of our time. Guinness has been prominent in the fashion world as a journalist and collector of haute couture in London and Manhattan, as well as a model.
Daphne Guinness is a trendsetter to all and an inspiration to the biggest names in design. The museum displays unique pieces by designers like Nina Ricci, Dolce & Gabana, Valentino, Christian Lacroix, Balenciaga, Chanel, Christian Dior, L'Wren Scott, as well as an extensive collection of one-of-kind Alexander McQueen pieces, as Daphne served as his Muse and inspiration for several designs that have never before been displayed… until now!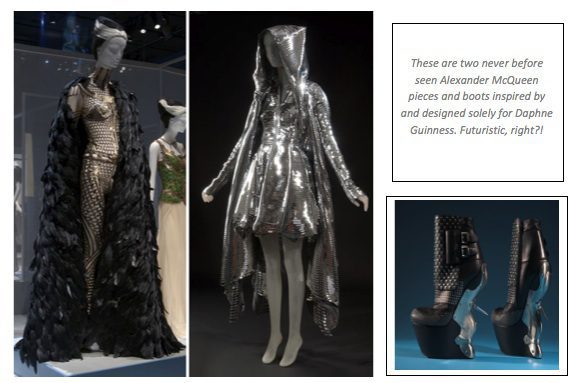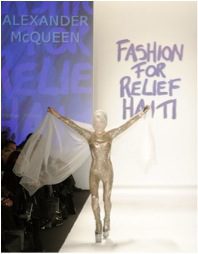 The exhibit will be shown until Jan. 7, 2012 and features several dresses, futuristic shoes, and even medieval armor-inspired outfits from Guinness' collection of over 2,500 garments collected between 1995 and 2011. I can imagine picking only 100 was a tough task for the FIT museum coordinators!
Her bold and fearless style along with the keen knowledge and respect for the art of fashion is what sets this trailblazer apart from models before her… "What draws me to fashion is art… and certainly not fashion as a status symbol," says Daphne. "This exhibition is done for the benefit of those out there, students or otherwise, who share this love." 
I was inspired by this quote alone, and her love for high fashion as art rather than material possessions. Stepping into this small portion of her collection was like stepping into fashion's future! Elegant dresses, sequins, metals, feathers, silk, suede, jersey, lace, wool, leather, spandex, long jackets, double breasted tailcoats…this exhibit has it all. All fashionistas are highly encouraged to see this exhibit!