Recently, I took time out for an in-studio photo shoot in celebration of very special accomplishments. The majority of the year has been spent in loungewear, workout gear, or sweats and I knew I wanted a special "Wild Card" look that screamed stylish, creative, and fun.  I found that look and then some with this psychedelic leopard print Casper dress by Hunter Bell.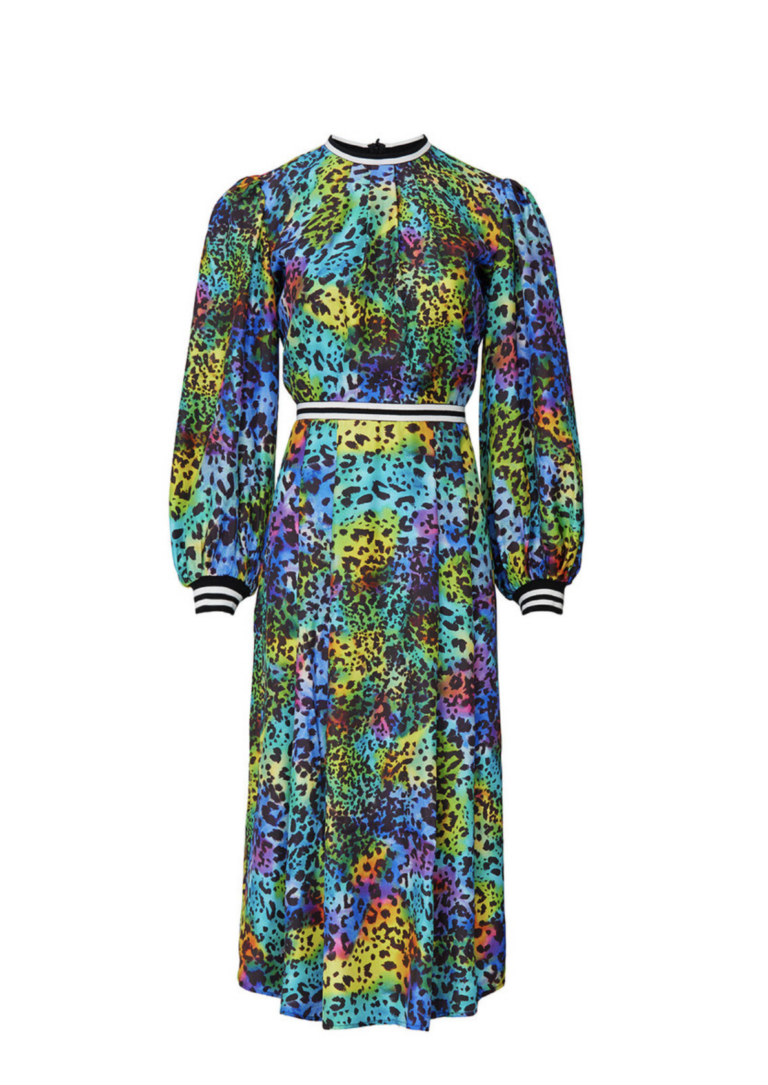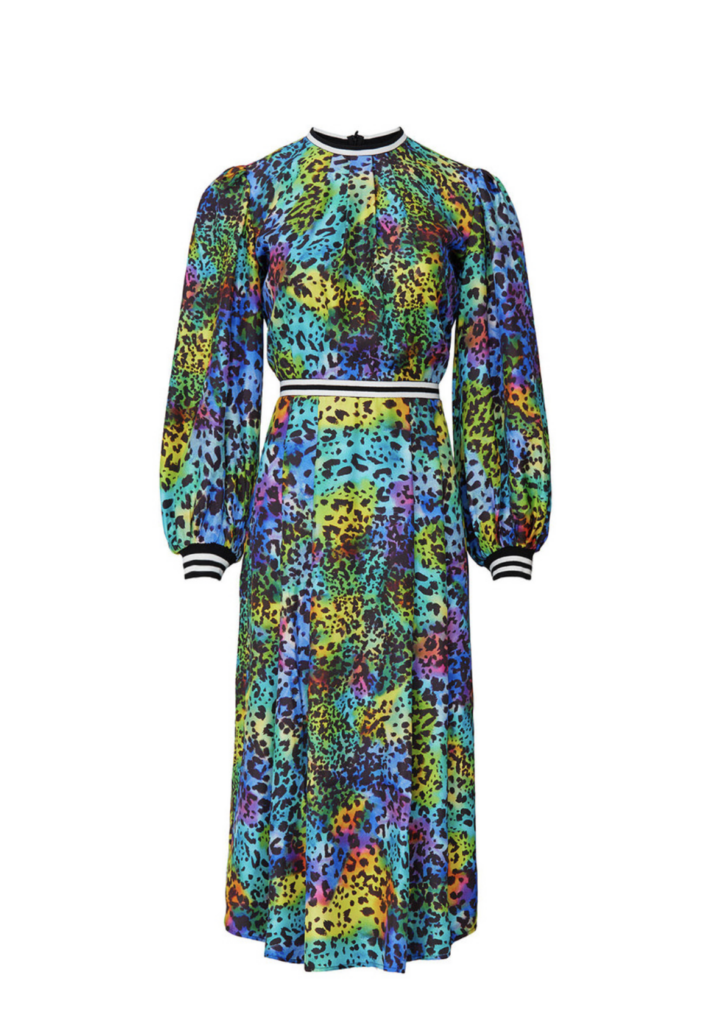 Not so fresh off the Hunter Bell Holiday collection (2019), this Casper dress has been around for close to a year and I'm really surprised that I haven't seen it around the style blogger IG circuit sooner.  While I wasn't too sure if the cut would fall matronly on my body, I couldn't resist the feminine playfulness of this frock and had to snag it online.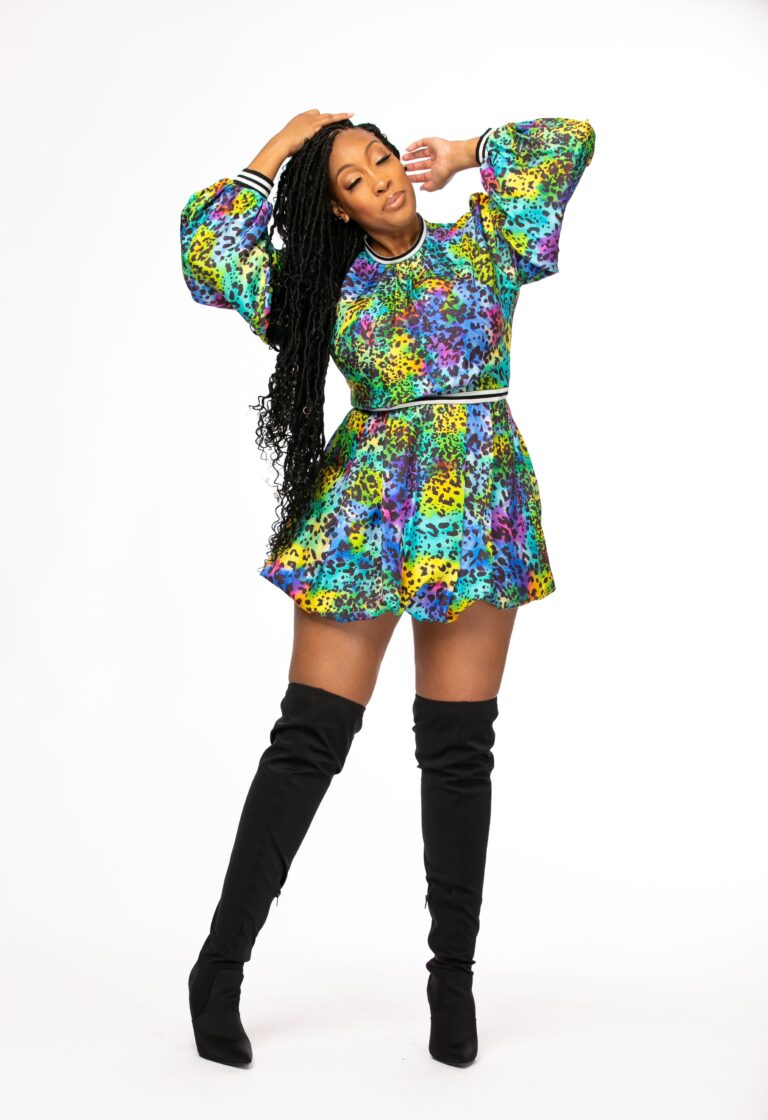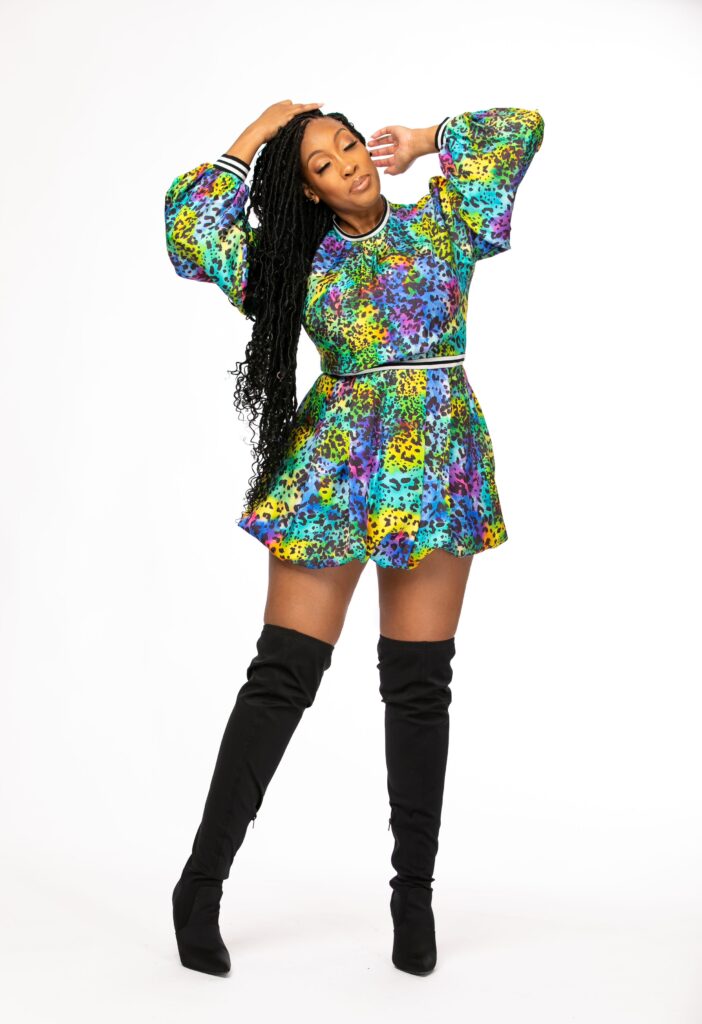 STYLISH
Since the Casper dress falls rather long, I decided to shorten and style it up with a pair of over the knee boots. (Don't worry, I would never cut this beautiful 100% silk dress.)  My styling hack simply consisted of a pair of biker shorts and a swift tuck of the hem inside the short.  The balloon skirt effect is achieved by pulling the tucked in dress so that it evenly covers the top portion of my legs.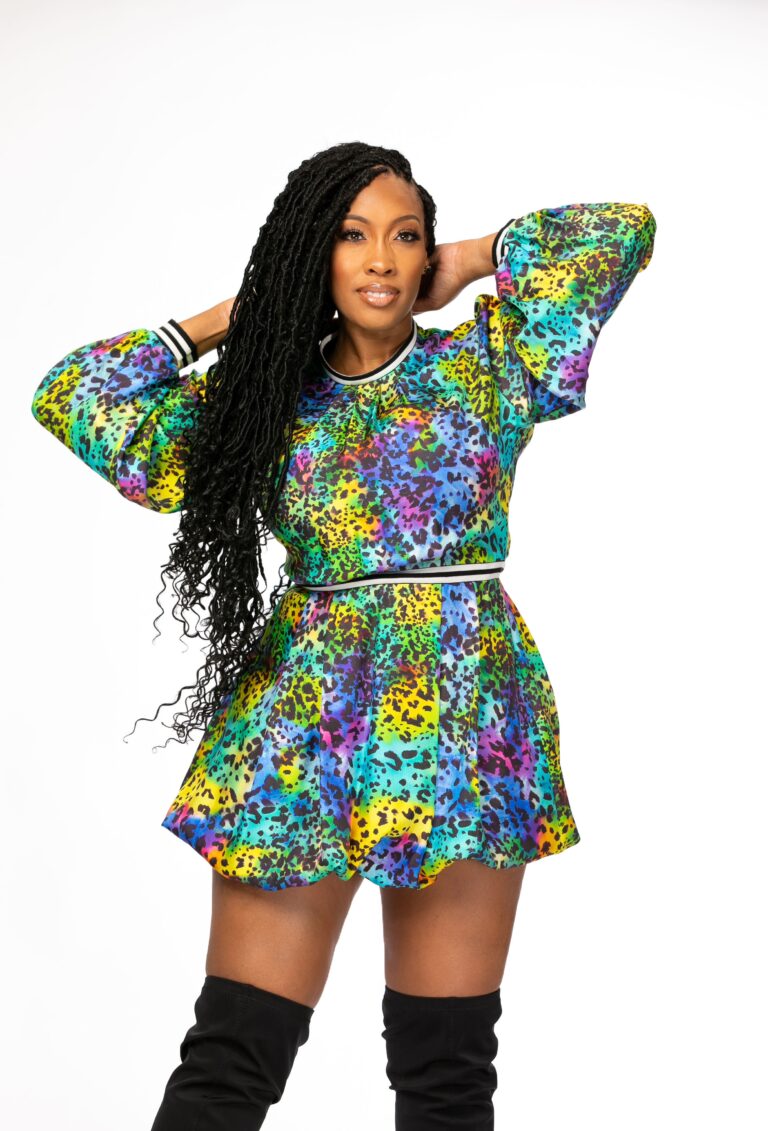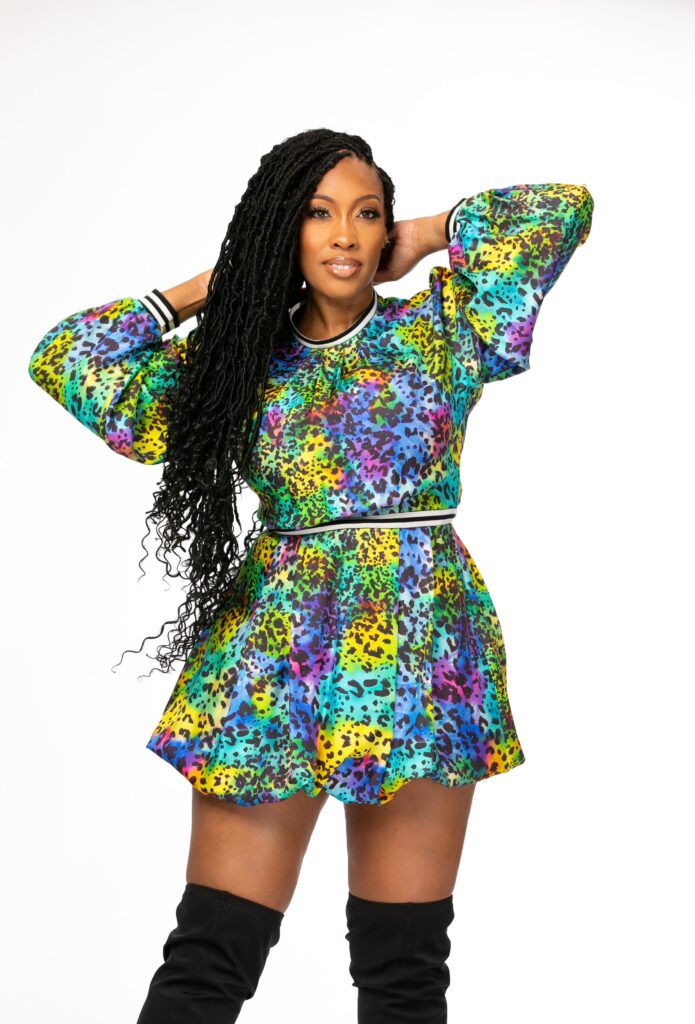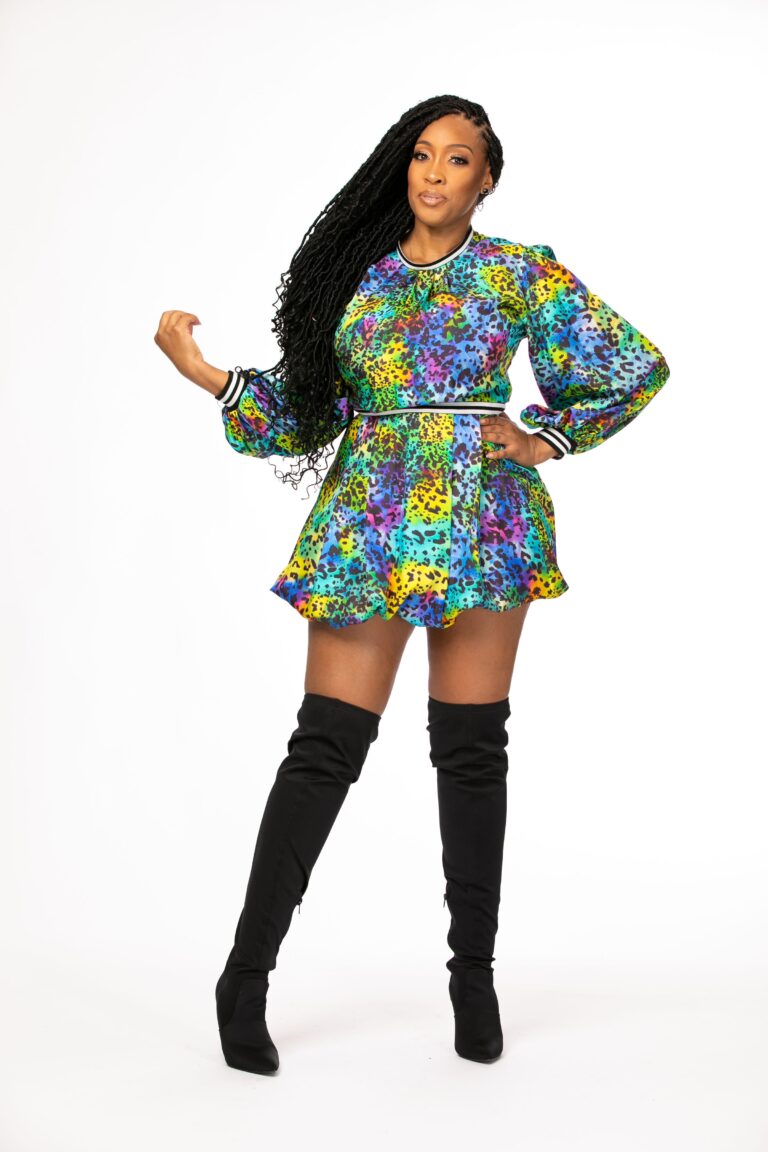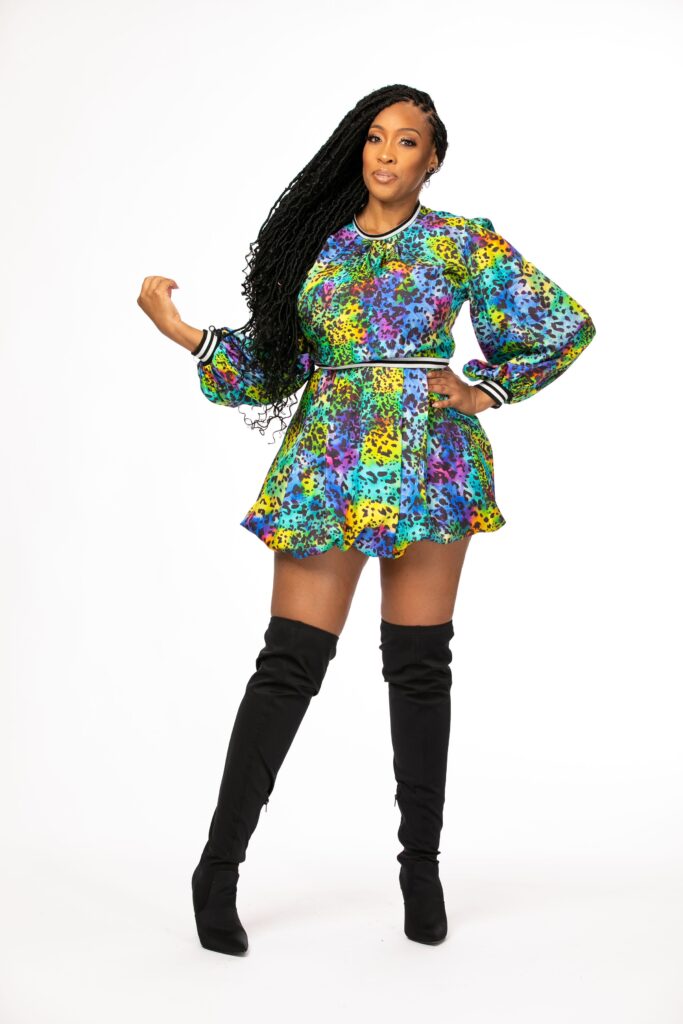 The rainbow leopard print paired with silk and sporty waistband is what makes this dress a stunner.  And if you're an 80's baby like me, the fact that it's reminiscent of the colorful, fun style that Lisa Frank apparel is known for – it's a win! The Hunter Bell Casper dress has been sold out online, but you can grab this look via RentTheRunway.com.  Click here to get $30 off your first order! For more multicolor leopard print options check out a few of my favorite looks on Amazon.com.