Earlier today, Microsoft joined the tablet gauntlet unveiling the newest tablet to hit the arena – the Surface tablet.  Being pitched as a tablet that's a unique expression of entertainment and creativity. A tablet that works and plays the way you want.
A new type of computing. Surface. Just as Windows 8 is a re-imagining of the Windows operating system, Microsoft describes Surface as a reimagining of the tablet.
The first of its kind, Surface is designed to work as both tablet and PC and comes in a version running Windows RT as well as a version running Windows 8 Pro.Super-thin, the tablet is just 9.3mm thin for the Windows RT version and 13.5mm for the Pro version. Both have two full size USB ports — something you won't find on the vast majority of the tablet competition. You'll also find a Micro SD port on the side of the RT version and a microSDXC port of the Pro version for adding data to the device or reading files (like pictures from your digital camera) on the fly.
Surface has a 10.6-inch 16:9 widescreen HD display screen. Designed to be mobile yet sturdy, the screen is made of Gorilla Glass -– an ultra-strong glass – to prevent scratches and breaks if it takes a tumble. A built-in kickstand on the rear of the tablet holds it up while you're typing or viewing videos.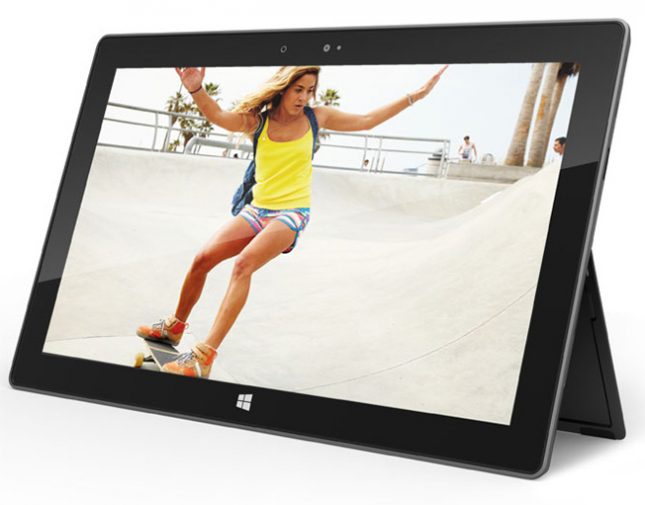 A Touch Cover for the device protects the screen, and much like Apple's Smart Cover does with the iPad, it connects to Surface via magnets on the device's side. Unlike Apple's cover, however, the inside of the 3mm cover doubles as a fully functional keyboard with a built-in trackpad when opened up. A stylus also comes with the Pro version, and attaches to the side of the tablet for easy storage.

Both versions of the tablet have 2×2 MIMO antennae. The RT version has a Micro HD Video port while the Pro version has a Mini DisplayPort Video. Surface running Windows RT will be available in 32 GB and 64GB sizes, while Surface running Windows 8 Pro will be available in 64 GB and 128 GB sizes. While no pricing was announced, Microsoft says the tablets will be "priced to competitive rates with ARM tablets."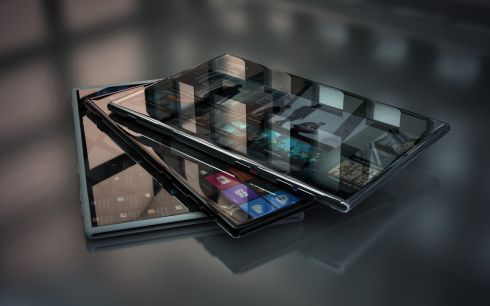 Unfortunately for Microsoft, it hasn't reached the brand loyalty level as Apple or Android.  Apple has a massive audience of brand loyal fans and Android users love the freedom of unmatched customized apps that their marketplace offers.  Will Surface be the next great tablet in the market, highly unlikely – but until we get our hands on it we'll just have to wait and see…
Would you consider buying the new Surface tab?