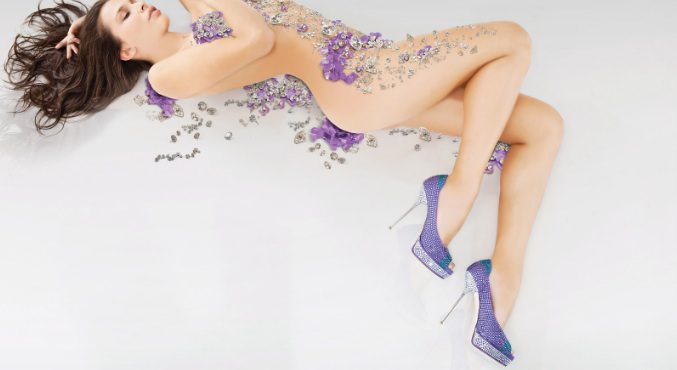 What can I say, I've been a fan of Gianmarco Lorenzi heels for about a year now and apparently so has Rihanna, Katy Perry, and Beyonce to name a few…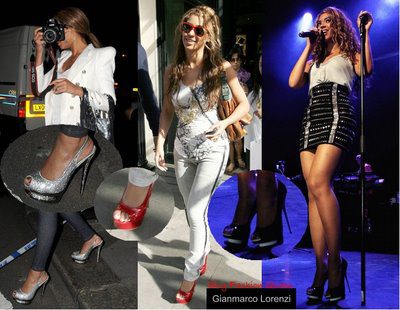 Beyonce in multiple Gianmarco Lorenzi designer heels.
The purpose of today's post was to highlight some wild shoes to help you through your mid-week hump (or hump day)…There was only ONE PROBLEM…
"I COULDN'T PICK JUST ONE!"
So without further adieux, I present to you an orgy of shoe porn sure to tantalize the senses and make the rest of your day fly by easy and breezy!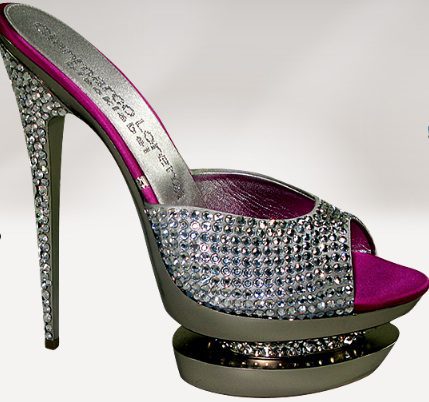 The brushed steel accompanied with the bling of Sworvoski crystals make these Gianmarco Lorenzi black label pumps absolutely amazing!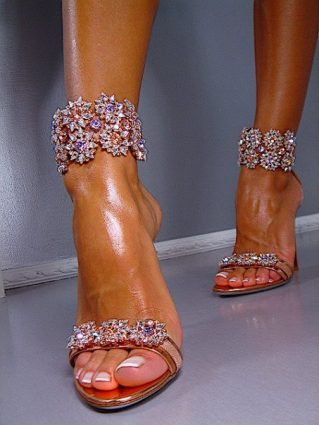 There's nothing like a little floral bling to make you smile throughout the day and these sandals are a must-have for summertime nightlife!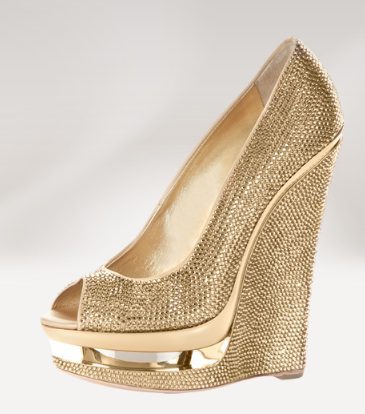 These peep-toe platform shoes initially caught my eye due to their similarity to Gianmarco's pumps (as worn by Raven Simone, Beyonce and Nicki Minaj) but the platform spacing and chunky heel gives it an entirely different spin on the typical blingy-shoe.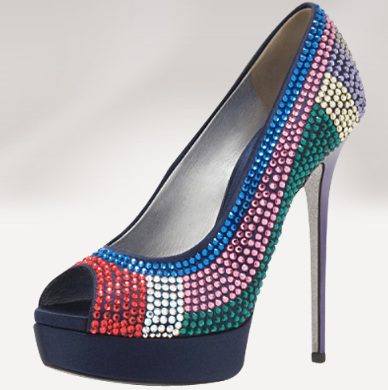 Just in case you needed a variety of color, the color combination of these Gianmarco Lorenzi heels makes it impossible not to mix and match with different daytime and nighttime looks, making this one of the lines most versatile shoes within the collection!
With a variety of fashionable shoes, Gianmarco Lorenzi makes it easy to desire his entire collection of foot-fetishing delights!  As you can see, my narrow choices couldn't be pinned down to just one.  If you could select just one of these Gianmarco Lorenzi designs, which one would you choose?