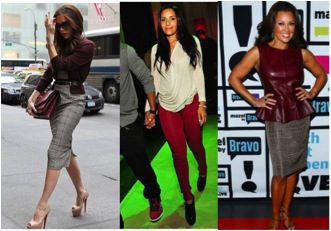 Undoubtedly one of the hottest trends for the fall is the color Oxblood. I personally hate the name…why can't I just call it burgundy or plum like it's been since the beginning of time!?!?! HA! Aside for the disdain for the name, there is no questioning its presence in this falls lineup of "must haves."  Celebs and fashionistas have flocked to the trend rocking it in a variety of ways. This variety adds to the allure of the trend and it's capacity to be worn with most anything and worn in almost any way.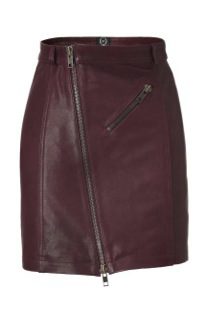 Avant Garde fashion house Alexander McQueen took this trend and fused it together with classic fall favorite, leather! This amazing leather skirt, priced at $925 definitely makes a fall statement in traditional McQueen fashion! Wear it with cable knit tights and ankle booties to complete the look!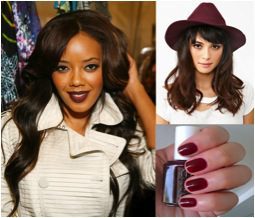 Unlike some trends, oxblood is not limited to a particular item like military jackets or coated denim. Oxblood can be worn as a clothing item (sweater, blouse, skirt, jeans), an accessory (shoes, purse, necklace, ring, scarf, hat), or as a beauty item (nail polish, lipstick) making it an affordable option for any budget.
There really is no wrong way to wear it as I've seen it rocked "all oxblood everything" or as an accent piece for an outfit. Need some style inspirations? Check out these outfits that cater to any budget.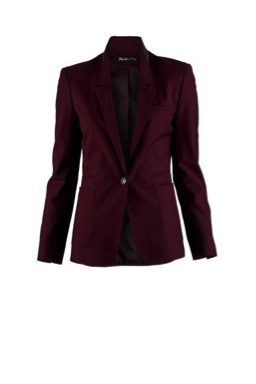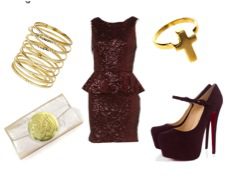 Sequin Dress – Topshop – $130
Ring – Zara Simon Cross Gold Ring – $180  Shoes – Christian Louboutin Daf- $1,075
Clutch – Dareen Hakim Le Icon – $305
Cuff – Dorothy Perkins – $17
But what if you're not into leather skirts, dresses or tuxedo jackets? You can still be on-trend in oxblood skinny jeans! Super skinny jeans were all the rage this past summer and they are back for the fall season in oxblood and plum! Retailers from Wet Seal $29 to Mother the Looker $196 feature them so price is no barrier to this must!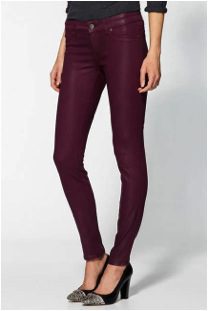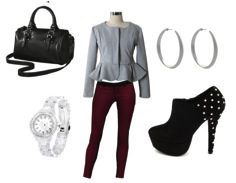 Peplum Top – Chicwish – $43
Two Tone Jean Pants – Aqua – $68
Hoop Earrings – Miso – $8
Studded Black Bootie – Charlotte Russe – $39
Watch – Merona – $15
Black Boston bag – Mossimo – $30
No matter you taste, style or budget there is something this season that will woo a warm a nice plumy place in your heart this fall!  So get out there, get creative and get into the trend because it isn't going away anytime soon!