Trying to lower your utility bill? Maybe it's time you talked to a motor company — Ford says they want to save you money, reduce energy consumption and save the planet.  Ford Motor Company announced a strategic collaboration that will demonstrate how a typical American family can significantly reduce their electricity bills and CO2 footprint by integrating home appliance technology with a plug-in vehicle to achieve an energy-efficient lifestyle.
Ford launches MyEnergi Lifestyle® collaboration to show how a typical American family can significantly reduce their electricity bills and CO2 footprint by integrating today's home appliance and plug-in vehicle technology.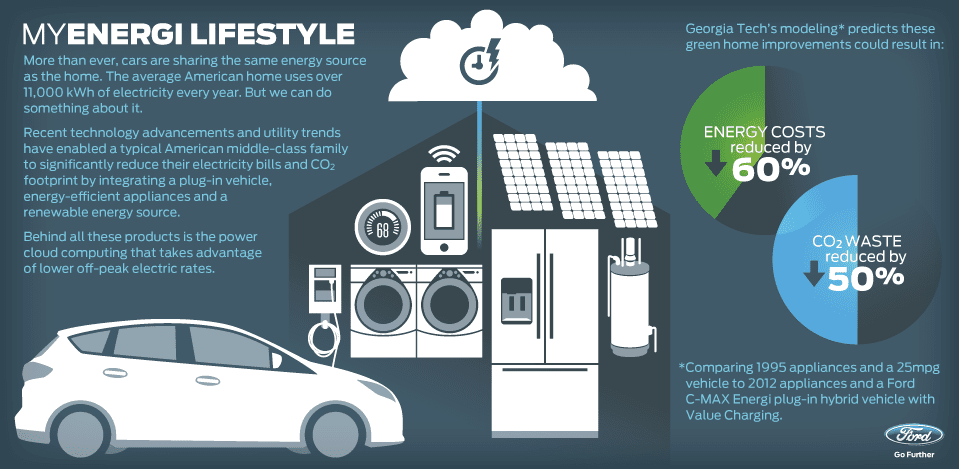 "More than ever, cars are sharing the same energy source as the home," says Mike Tinskey, global director of Vehicle Electrification and Infrastructure, Ford Motor Company. "The time is right for the home appliance and transportation sectors to converge if we are going to tackle a myriad of sustainability challenges in a rapidly changing world."
The average American home uses more than 11,000 kWh of electricity a year, says Warwick Stirling, global director for Energy and Sustainability, Whirlpool Corporation. "But with recent technology advancements in our appliances, a family can use energy smarter and more efficiently," he adds.
Georgia Institute of Technology computer model predicts a 60 percent reduction in energy costs and savings of more than 9,000 kg of CO2 (55 percent reduction) from a single home when changes from a MyEnergi Lifestyle product are incorporated; if every home in the U.S. were to implement these energy-saving technologies, it would be the equivalent of taking all the homes in California, New York and Texas off the power grid (32 million homes)
In order to create a real-world model, MyEnergi Lifestyle is planning to launch a contest awarding one lucky family an energy efficient home makeover. Details on the promotion haven't been announced yet, but winners would presumably be outfit with enough technology to recreate the Georgia Institute of Technology's model on a real power bill.  We'll share more details on how your family can win soon.  But for now, check out the #FordCES hashtag and more Ford CES news here.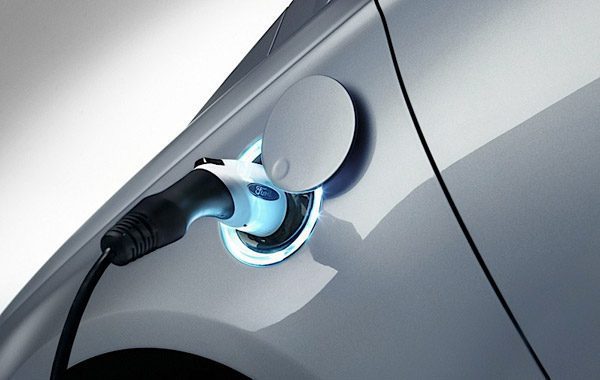 Ford and its business associates will highlight MyEnergi Lifestyle technologies and detailed modeling results at the 2013 International CES in Las Vegas, Jan. 8-12
Want to keep up with round the clock CES news you can use? Subscribe to our updates via Facebook, Twitter and YouTube.
Comments