Smartphones make tackling travel issues that were common even as recently as a few years ago — such as fumbling for a hotel key in a sea of credit cards, getting around in an unfamiliar area of town, or racing through the airport to find elusive screens displaying last-minute gate changes — problems of the past. In fact, 91% of Americans think technology has made travel easier than it was 10 years ago.
With the help of a few indispensable travel apps and services, you'll never have to deal with any of the travel headaches outlined below again. Discover 5 ways travel has improved using technology below!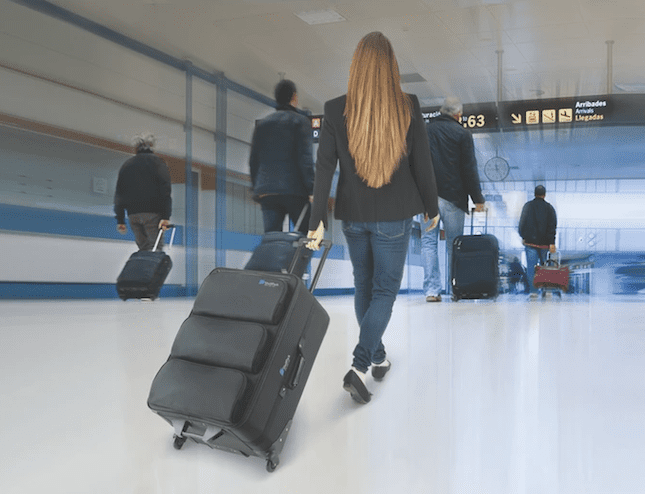 1. Forget about digging through a briefcase for travel documents
Gone are the days of having to carry and keep track of a paper boarding pass, tickets, travel itinerary information or paper maps — even most major credit cards have gone mobile. Searching through old emails for confirmation numbers is unnecessary with today's many digital and mobile aids.
2. Never worry about losing your hotel room key (or accidentally deactivating it)
After a long day of travel, the only thing on your mind is getting to your comfortable hotel bed. This used to be easier said than done, with travelers having to go through the entire check-in process or dig through pockets and purses for the hotel key, often to find that it's been deactivated by a cell phone or, worse yet, lost altogether.

3. Navigate in an unfamiliar city
Nothing screams "tourist" quite like meandering the streets, awkwardly struggling with a paper map. Luckily, Google Maps and ride-sharing services have digitized navigation and made it simpler to get around.
4. Streamline the time-consuming check-in/check-out process
The Digital Key isn't the only useful feature of the HHonors app. Guests are also able to select their preferred room via the mobile app, which displays detailed floor plan maps and photos. The app's handy feature, updated in real-time, also allows guests to check in via mobile device, tablet or desktop beginning at 6 a.m. the day before arrival.
5. Track down WiFi from anywhere
Travelers can forget the stress of having to track down a cafe with WiFi: Mobile hotspotsprovide free, secure WiFi anywhere you want it — in the airport, on public transportation, in the back of an Uber or even in the middle of a park or public space.
Travel isn't without its minor hang-ups, but with the help of the latest technologies, it's easier than even to have a smooth vacation or business trip that goes off without a hitch.
What tech do you travel with? Tell us in the comments.
Comments