Looking for an affordable and stylish ride that doesn't skimp out on the tech-savvy standards? Say Hello to the new 2016 Scion iM and 2016 Scion iA below!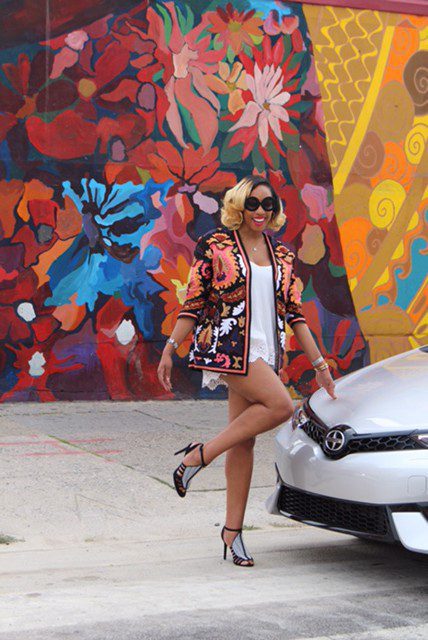 Recently, I got the chance to check out the super fun and street chic 2016 Scion iM and 2016 Scion iA in the City of Brotherly Love – Philadelphia, PA! From the moment, I set eyes on the Scion iM and set loose on the streets of Philly, I knew that this was a hatchback created for fun!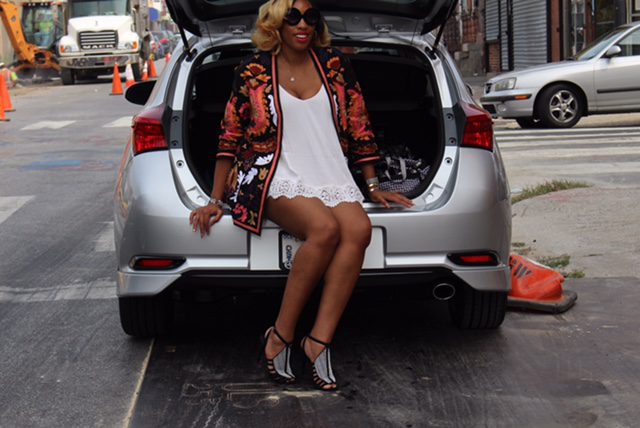 It's clear to assume that Scion drivers have a lot going on in their lives, but they always have room for adventure. Though Scions are often marketed to young men, it's a chic street car that the ladies would undoubtedly enjoy too! With its versatile hatchback, the all-new 2016 Scion iM has plenty of room to handle practically any adventures inside city limits or on the outskirts of suburban countrysides. Add in the iM's fun-to-drive, high-style, high-content and high-MPG features, plus an outstanding price, and this new model from Scion offers the ultimate recipe for success the moment it arrived at dealership showrooms in early September.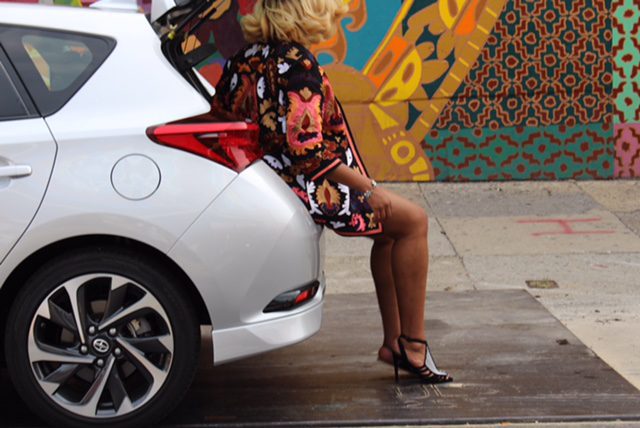 Stand out features include, but aren't limited to:
137 horsepower 1.8-liter 4-cylinder engine
4.2-inch TFT multi-information display within the instrument cluster displays M mode activity, including the "gear" position
6-speaker Pioneer sound system will play from a variety of sources, including iPods, of course, and other devices
7-inch Pioneer Display Audio unit that also includes standard HD Radio and Aha. That screen also provides the view for the standard rear backup camera.
Add in standard 17-inch alloy wheels with fat 225/45R17 tires, and the Scion iM delivers a tight, taut road feel and a compliant ride quality.
2016 Scion iM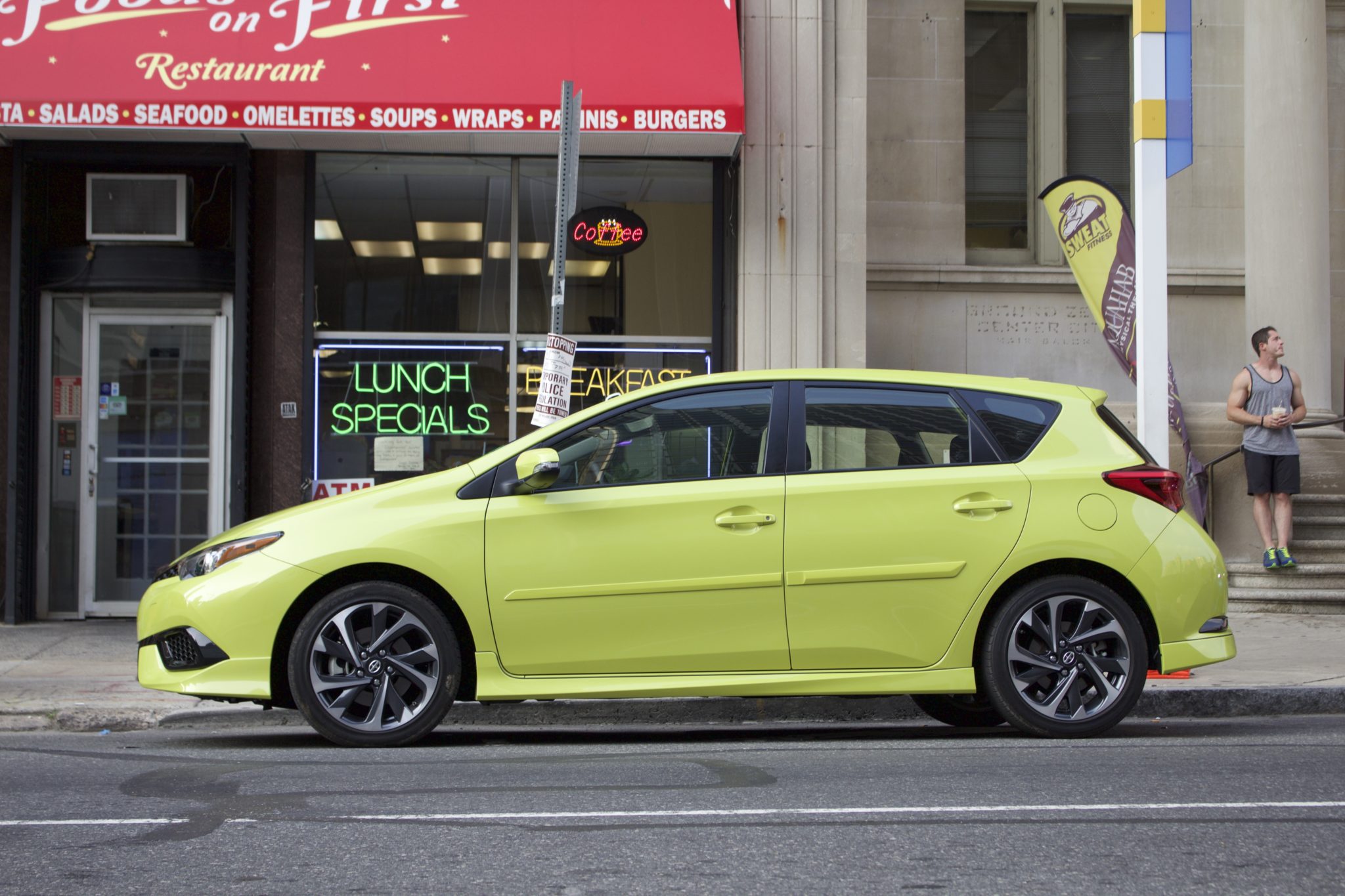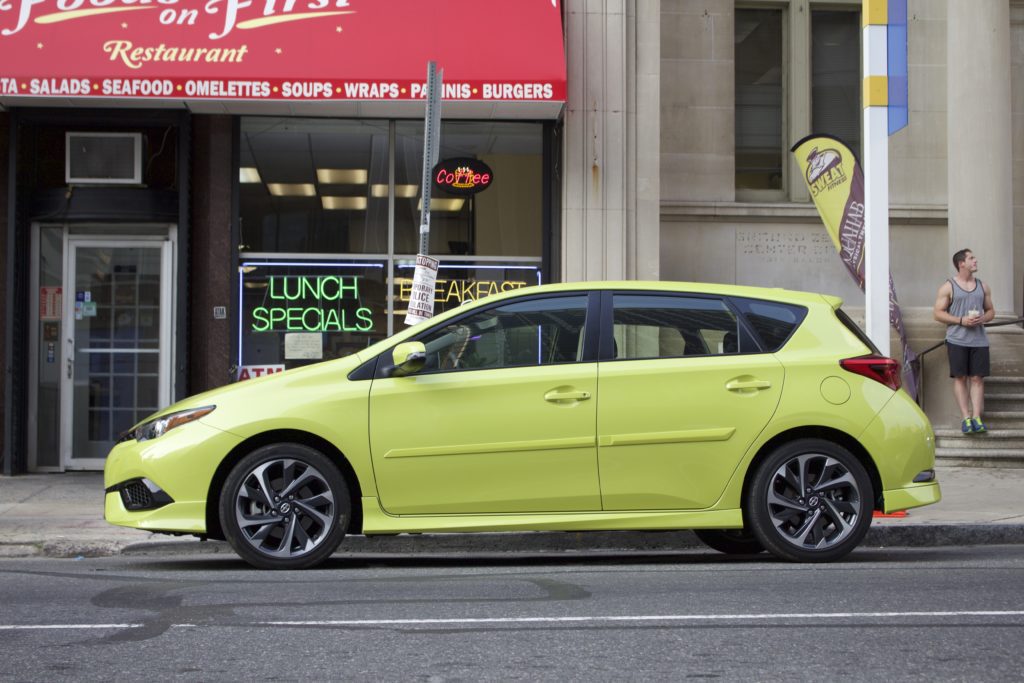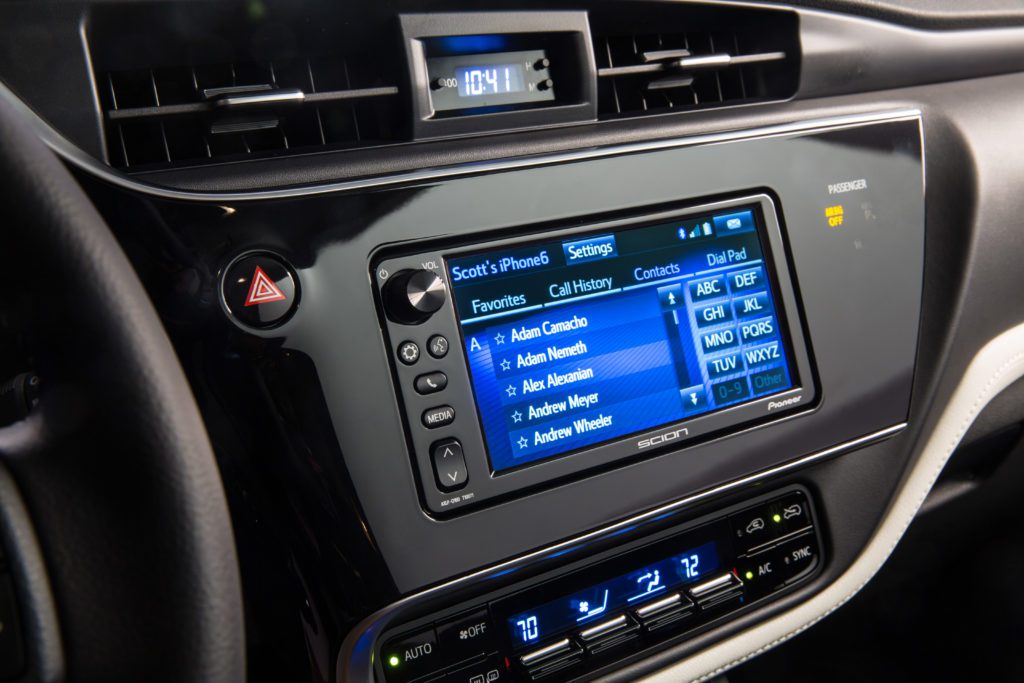 4.2-inch TFT multi-information display within the instrument cluster displays M mode activity, including the "gear" position
Also true to the Scion way, the color selection gives the design tremendous visual pop: Blizzard Pearl, Classic Silver Metallic, Black Sand Pearl, Barcelona Red Metallic, Spring Green Metallic and Electric Storm Blue.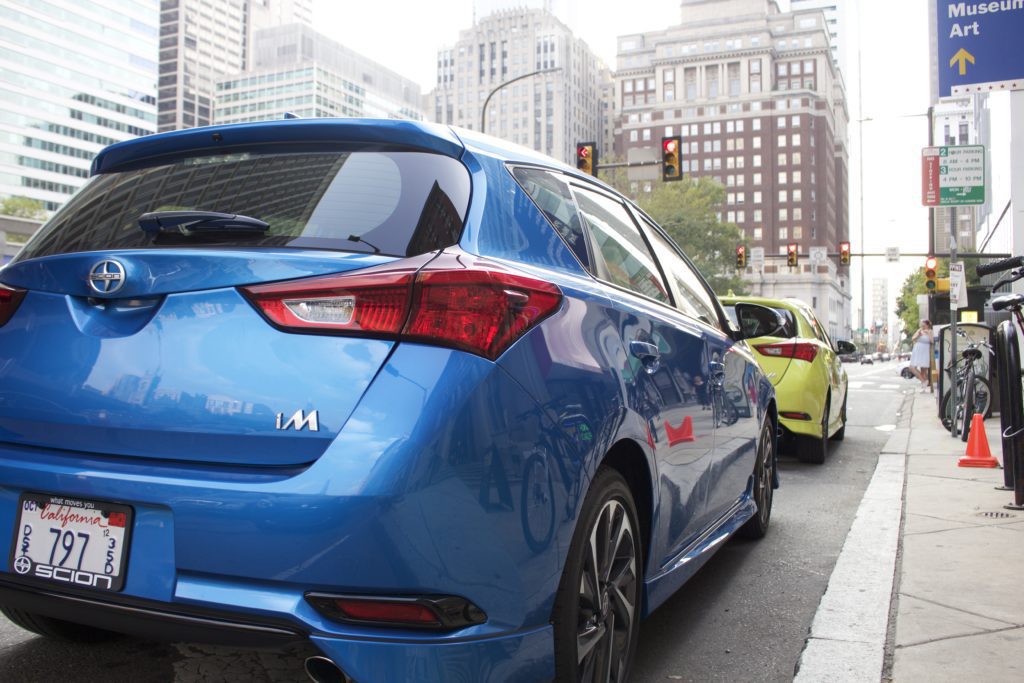 With an MSRP of $18,460 for the manual transmission and $19,200 for the CVTi-S model, the iM comes in mono-spec form with premium features, a competitive option in the compact segment.
2016 Scion iA
Scion gives drivers options with the all-new 2016 Scion iA sports sedan. Upon arrival on the scene the style and price point immediately stands out as a great buy for first time buyers of any age.
Push the "Start" button (Keyless Entry with Push-Button Start is standard), and the Scion iA springs to life with a sporty yet muted rasp from its chrome tailpipe. It's the sound of a very high-tech 1.5-liter 4-cylinder engine that's big in both spirit and technology.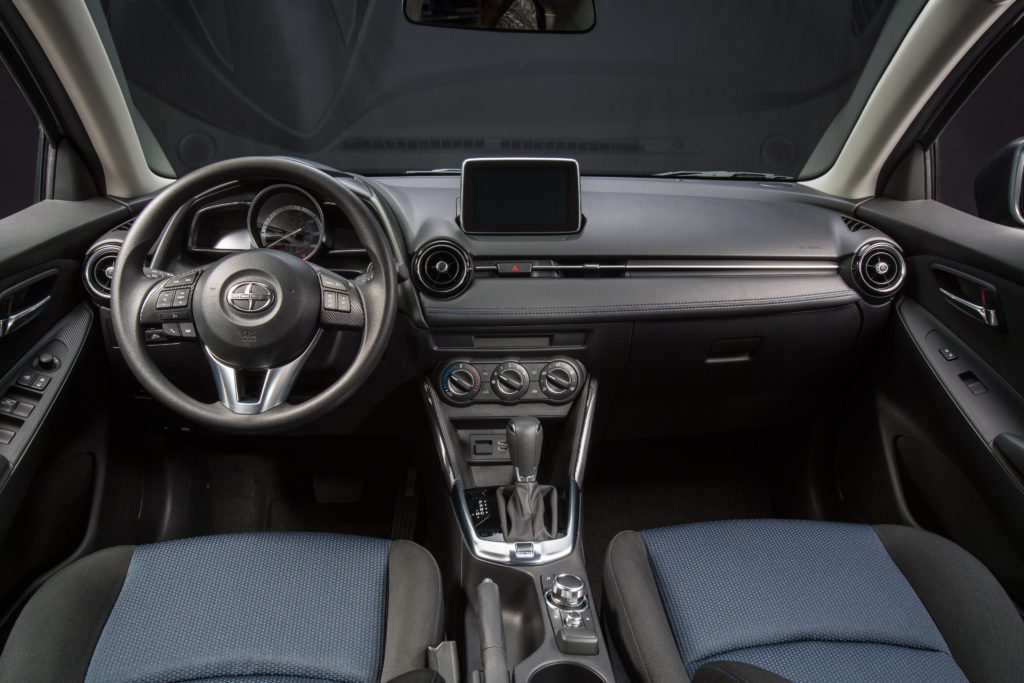 This 2016 Scion flashes a familiar brand face with a hexagon lower grille and sharp-eyed headlights. You can definitely spot this stylish ride coming from a mile away. Upon first glance, you find yourself starring at the piano black bumper treatment, chrome grille surround and chrome tailpipe. The color choices available for the 2016 Scion iA deliver a range of vibrant intensity: Stealth black, Abyss, Graphite, Pulse, Sapphire, Sterling and Frost.
It's arrived on the scene with a ticket of $15,700 for the 6-speed manual transmission and $16,800 for the 6-speed automatic.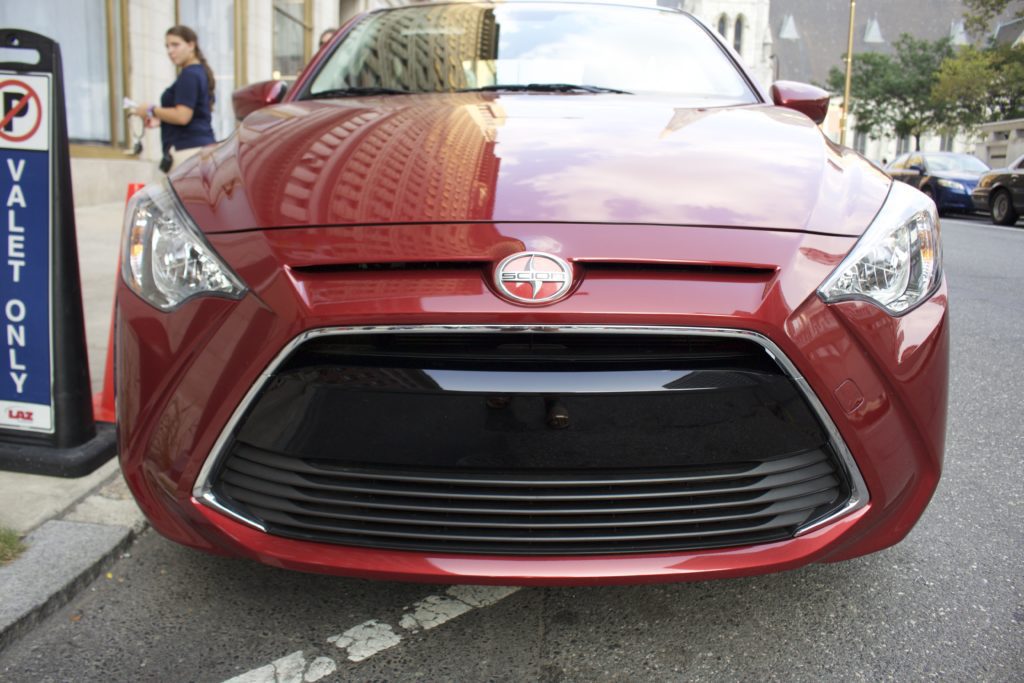 Like all Scion models, the 2016 iM and Scion iA is covered by a three-year/36,000-mile limited warranty and five-year/60,000-mile powertrain warranty. It also comes with Scion Service Boost, a complimentary plan covering normal factory-scheduled maintenance for two years or 25,000 miles, whichever comes first, and two years of 24-hour roadside assistance.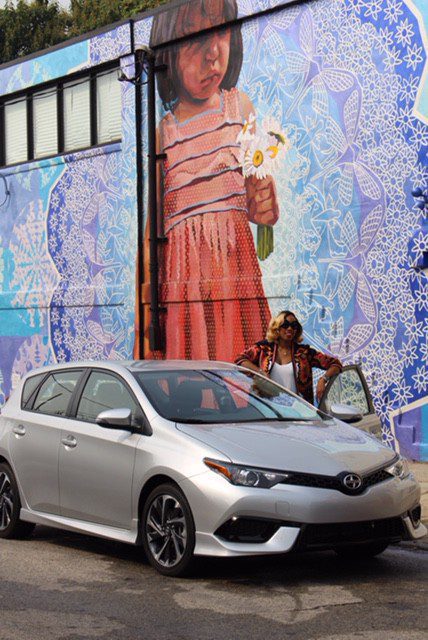 For more information on the 2016 Scion iM or 2016 Scion iA – stop by your local dealership and speak with a Scion specialist today. Or get social and connect with Scion on Twitter, Facebook on Instagram and become apart of the Scion community.
Comments