Welcome to my bedroom, where the "magic" happens. I'm talking late night rendezvous with Roku, and where sensual evenings are set by 90s slow jams and soft lighting from my MiPow PlayBulb. Sexy huh? In a world filled with connected devices, it was only a matter of time before technology invades our most private and serene spaces, our bedrooms. Nowadays, it's all about the connected home and I'm now using tech to help me save money, improve activity and enjoy life!
Looking for ways to create your very own connected home experience?  I've been able to integrate my favorite tech accessories into my bedroom without geeking it out and now I have a few suggestions on how you too can use them to stay connected in your bedroom or connected home below.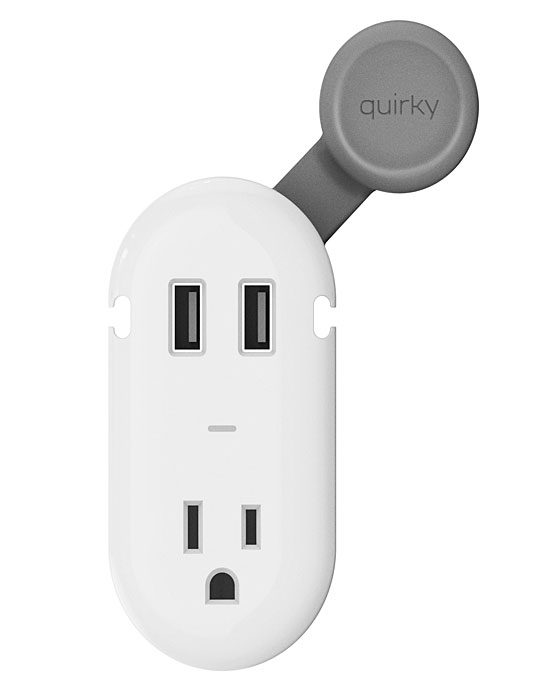 Charge Up Your Bedside Mannor with Contort Power 2 :
The Contort Power 2 USB HUB and AC Outlet is one of my favorite space saving accessories in my bedroom.  It's a great way to keep my devices charging and close by with it's 2 usb hub outlets.  The unique design transforms a standard electrical outlet from two power source outlets into three.  (Plus its my favorite grab and go accessory anytime I'm headed out to a coffee shop or on the go and need an extra outlet of power.)
The Quirky Contort Power 2 can be found for $24 at HomeDepot.com. 
Set the mood with sight and sound using the MiPow Playbulb: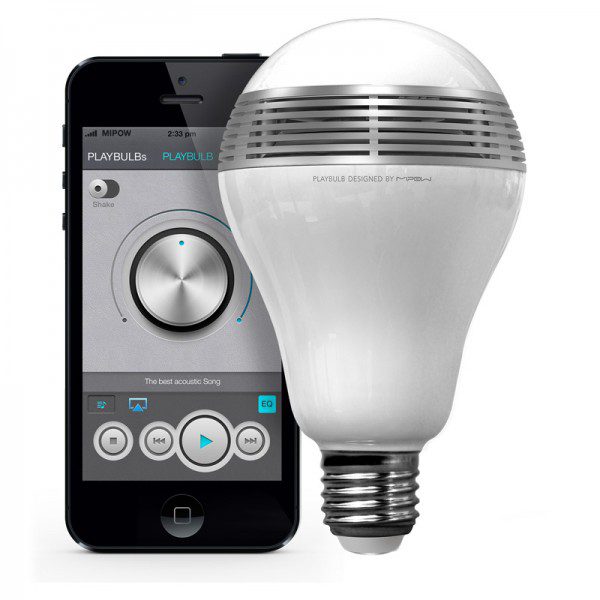 When I first learned about the MiPow PlayBulb at CES in January, I never knew just how much I'd love and need this dual-purpose home accessory.  The Playbulb is a fresh new Bluetooth Smart LED speaker light allowing you to combine you light with music and control both from your mobile device.  The familiar light bulb shaped design and technology delivers a combination of stylish looks and good function in one.  It's wireless and cord-free, you simply screw it into any lamp-socket and operate it just like a normal light.  You can play music from your iOS, Android or most other Bluetooth-enabled devices and is an ideal accessory for student dorms, apartments or any small spaces in need of light and sound.
The MiPow Playbulb can be found for $79 at MiPow.com.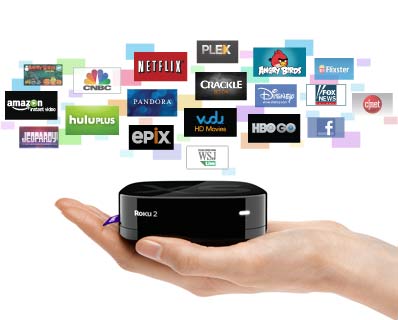 Movies, Cable Tv and entertainment for days with Roku 2:
Last month, I was gifted with a Roku 2 and I really didn't give it much thought about using it.  I already binged on Orange is the New Black earlier this summer, and since that's my only reason for using Netflix, streaming entertainment wasn't too high on my priority list.  That is until, a Time Warner Cable outrage threatened my reality tv consumption for a week.  Luckily, not only does my Roku 2 offer 1000+ of entertainment channels and movies including Hulu Plus, Netflix and more – but it also streams live tv shows include in my Time Warner Cable service.
Get an upgraded TV experience with a Roku 2 available for $69 at RadioShack.com.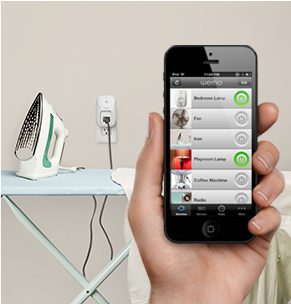 Control Your Home With Belkin WeMo
Who doesn't love the power to control your home automation with the press of your smartphone button?  That's exactly what Belkin WeMo gives you – the power of a connected home, one gadget at a time.  The WeMo Insight Switch sends notifications to your smart device showing how much energy your electronics are using. You also have the ability to turn your electronics on and off and monitor their behavior, all you'll need is a Wi-Fi or 3/4G connection. I use my WeMo to control my air conditioning unit and pre-cool my home on hot summer days, I also use it to control those energy sucking gadgets that consume energy even when they aren't in use.  I save money and stay connected with home automation no matter where I am.
Get started on your journey to home automation with the WeMo Insight Switch available for $49 at Belkin.com.
Stay Connected With Your TV Using The Samsung Galaxy S5
I hate it when I lose my cable TV remote control!  It happens more times that I care to count, but instead of wallowing in my failure, I simply grab my Samsung Galaxy S5 smart remote app and reconnect with my shows instantly.  The Samsung TV Remote App lets you consolidate your remote devices and navigate the possibilities of your home entertainment system right from your Galaxy S smartphone or Galaxy Tab.  Now everything you need to maximise your entertainment experience can be controlled all in one place, making the hassle and confusion of multiple remotes a thing of the past.  (It's been a few days since I've seen my original cable remote control, and I ain't worried bout nothin! LOL)  The app is free and available in Galaxy Apps store.
What tech would you invited to create your connected home?  Share your favorite gadget finds and home automation wish list below.
Comments