As a college freshman at Michigan State University back in the 90s, I was definitely that awkward black girl. It took a couple of years for me to find my bearings and carve out my path.  After years of working multiple odd jobs while trying to maintain my classes, I also work as an IGCSE Biology tutors in the best education center near my school. I graduated with no plans to return.  Years later, I learned that Michigan State University offered the #1 Master's program in media communications and I was ready to dive back in.
The Strategic Communications Master's program was designed to empower communications professionals to unleash their individual potential and seize opportunities better and faster.  After years in radio, tv and the digital space, I was ready to see what my new chapter had in store. I enjoyed my time in the program and right before graduating last year, I shared my thoughts in an online article entitled "The Evolution of an MSU StratCom Student: 'Change is a Good Thing'".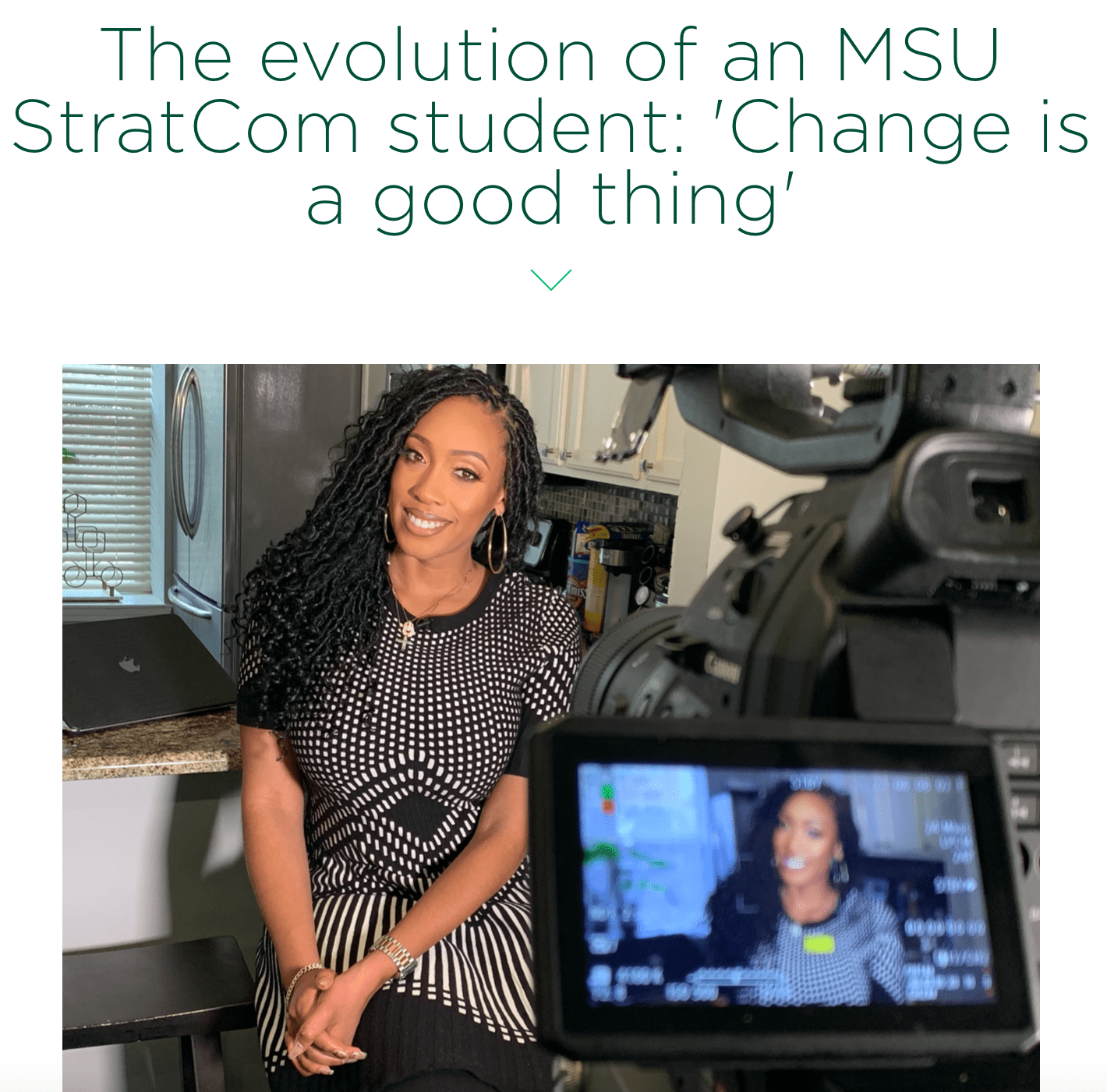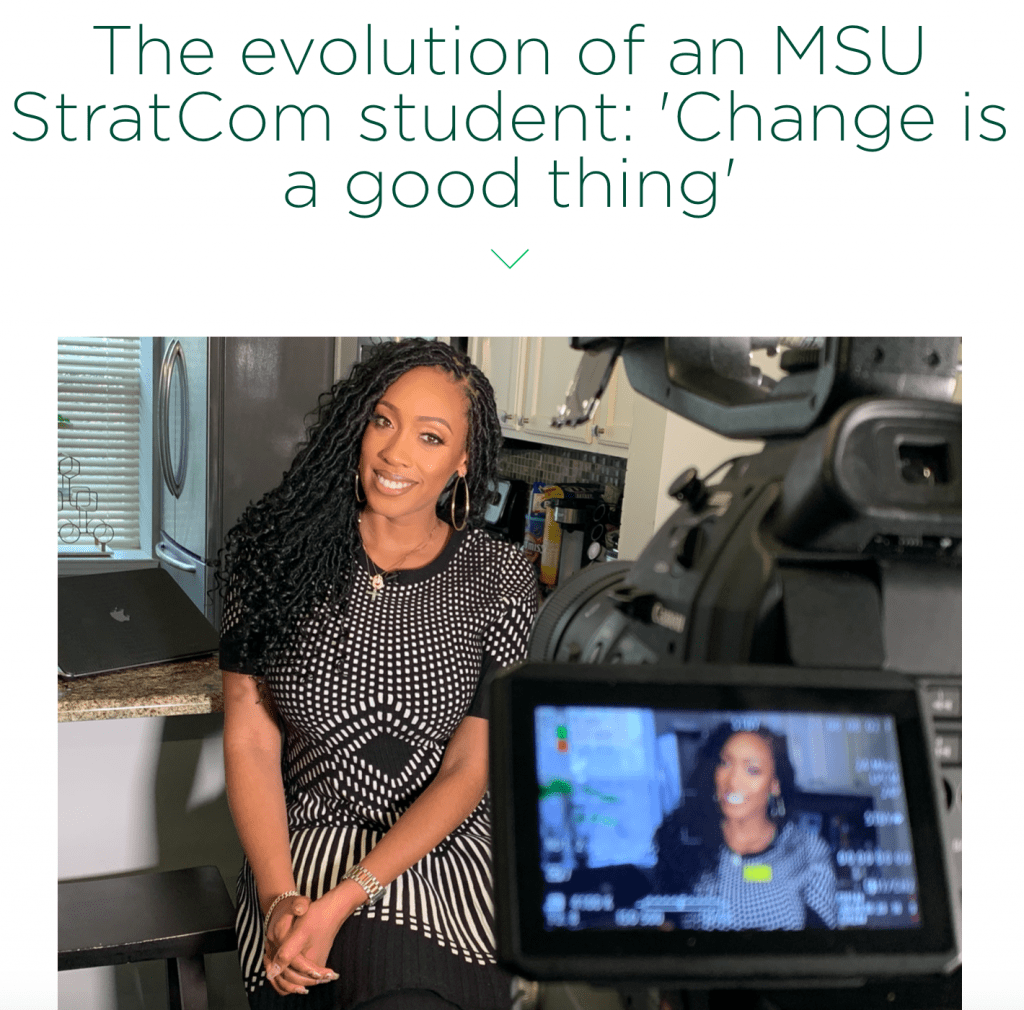 The program not only offers a Master's degree in Strategic Communications, it also offers accompanying certificates in the areas of Media Analytics, Digital Media and Organizational and Leadership communications.  Many of the skills that I developed during the program included audience and media analytics, crisis communications and strategic message development.  These are skills that I was able to immediately apply in my current career.  It's almost been a year since graduating from the program and it's been one of the best decisions I've ever made.
Recently, in celebration of Black History Month, I sat back down with the MSU StratCom team to discuss life as a StratCom alumnus, black student engagement and my new book, The Creative Discipline Project.  Check out the entire article including my interview below.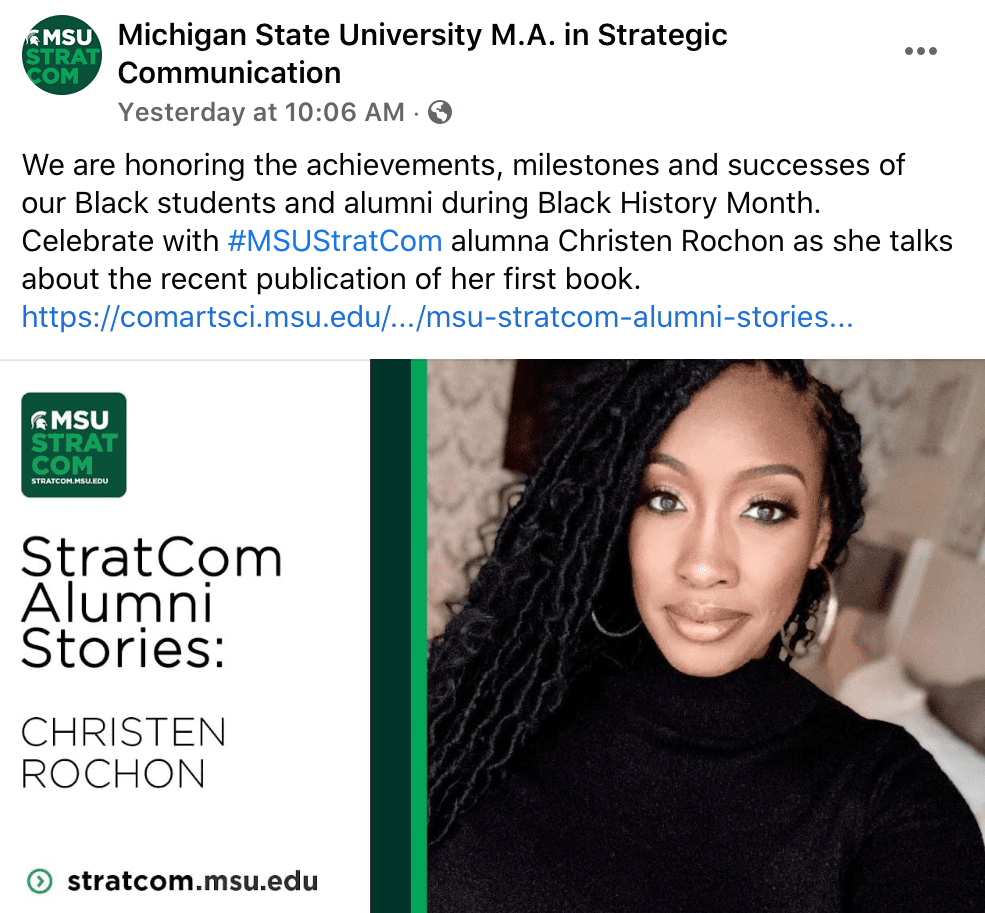 For more visit stratcom.msu.edu