It seems the end is finally in sight when it comes to the wait for Apple's highly-anticipated iPad 3. According to many sources, the tech giant has begun sending invitations out for a mystery launch event on March 7th, to take place at the Yerba Buena Center for the Arts in San Francisco at 10AM PST (6PM GMT).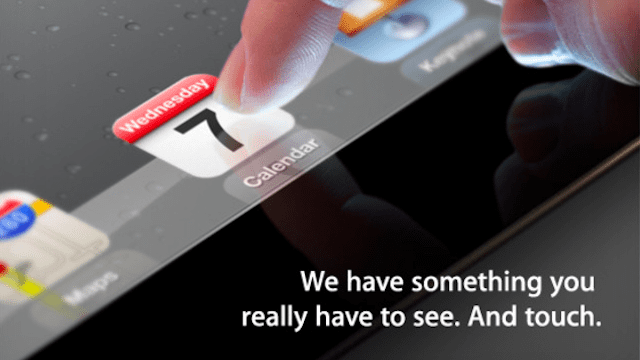 With the anticipation of the iPad 3 boasting higher resolution screen and possible bezel touch controls – I'm not to enthusiastic about the new device.  Maybe it's because I realized that it was just this time last year that I got my iPad 2 and unless the iPad 3 comes with a "make me invisible" button I can't figure out why anyone would want to ditch their iPad 2 for the newly released version.
A recent study has revealed that 42% of polled Apple consumers said they felt under pressure to keep up with the new generation of Apple products.  (OH, but it gets worse…) Over a third of consumers admitted they found themselves in debt after purchasing an Apple product, with 29% saying they bought an Apple gadget using a credit card and 6% admitting they'd actually taken a loan out to afford one in the past.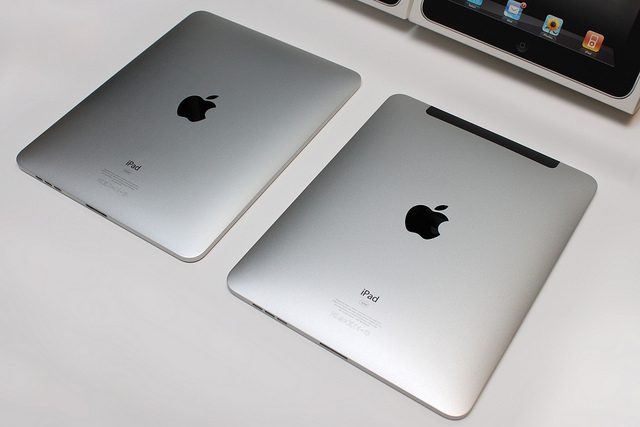 Kudos to Apple for making gadgets "Cool" and "popular" – as a "fan girl" I'll admit that they've done an excellent job of embedding Apple products into the social fabric of consumers everywhere.  However, as a consumer that knows every year Apple will release a newer or updated tablet – I'm not a fan of paying $500+ annually, just to have the latest in Apple tablet technology.
That's my opinion.  What's Yours?
Do you have an Apple iPad?  Thinking about getting the iPad 3?