From iPhone covers to fashionable headset accessories – we've always looked for ways to personalize and accessorize our daily used tech toys.  But did you know that Apple may have just skipped the sterile look of technology altogether and created it's most fashionable tech accessory to date?
This design is based on work by a designer named Gopinath Prasana, it is a mockup of the real thing. Prasana has dubbed it the future, and called it the iBangle.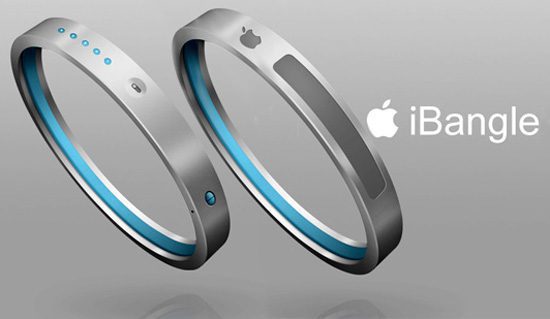 Imagine a future iPod in which the devices have become jewelry. The basic premise that this could happen is actually years old. This design came from back in 2008. Prasana imagined it with a thin piece of alluminium, a multi-touch track pad, and an inflatable cushion inside the ring to fit multiple sized wrists comfortably.
The NYTimes recently reported that there is a very small group of Apple employees part of an industry-wide push for wearable tech. Giving way to the iBangle design of yesteryears.  However, don't expect it to come out next month.  With the high priority of Apple products being the anticipated iPhone 5 and iPad 3 – we'll probably have to wait until later this year until we see these fashionable bangles flying off of store shelves and onto the wrists of techionistas everywhere.