Florals & Spikes and everything nice, that's what 60's inspired Divas are made of…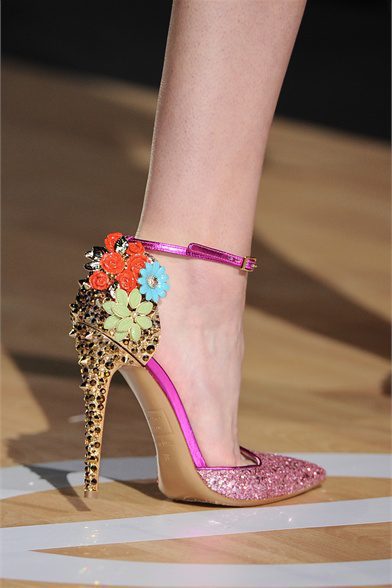 While checking out the "60's prom night inspired" DSquared show during Milan Fashion Week, the oxymoronic design of adding two completely different elements of pinks, glittery and floral accents along with the funky details of golds, studs and spikes makes this week's Wild Shoe Wednesday feature a shoe-standout!
Do you have a WILD SHOE that you're searching for?  Do you have a shoe that you want to share with the world?  Email us at info (at) divasanddorks.com to share your story and it could be featured on divasanddorks.com soon.