It's the single biggest shopping day of the year and you don't want to be caught slipping at the malls, department stores or electronic stores.  Did you know that prepared shoppers get the best deals on Black Friday?  Are you prepared?  Here are a few tips we shared with Sheckys.com on how to prepare for Black Friday Shopping/Sales and get the biggest bang for your buck!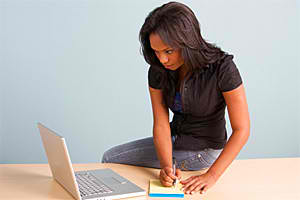 RESEARCH: Start your Black Friday 2011 sale research the week leading up to Thanksgiving Day. Many retailers publish their Black Friday sales online or via the local newspaper. Look around and print out/cut out any coupons you'll want to redeem! Researching what will be available for how much and where will also help you decide where to go.
MAKE A PLAN: Once you identify what you want to buy, which stores have the best sales on Black Friday and what time they open, make a decision about when and where you want to shop first. This year, many stores such as Macy's & Kohl's will be opening as early as midnight, but depending on your mall, the next batch of stores may not be open until 4am-6am. Plan accordingly so you're not waiting in the cold for the next four hours!
DON'T DRESS TO IMPRESS: Loose-fitting or comfy clothing (such as a jogging suit) and sneakers could possibly be the best Black Friday shopping outfit ever. Not only will you be spending a lot of time on your feet, but no one wants to wake up at 4am and get all gussied up. Do yourself a favor by keeping your outfit relaxed and nixing those heels!
Looking for the juicy tips?  Check out the rest of this article at Sheckys.com.