What began as a DM, transformed my typical Monday morning routine into a tailspin.  A friend of mine hopped in my DM's asking for a SPILL invite and I responded, "Sorry, I don't even know what SPILL is?" But I knew, I needed to find out.  A few hours later, I'm among the thousands of BETA users singing the praises of this new social media app founded and developed by two former Twitter employees Alphonzo "Phonz" Terrell and DeVaris Brown. The invite-only beta is described on official branding as a "visual conversation moving at the speed of culture."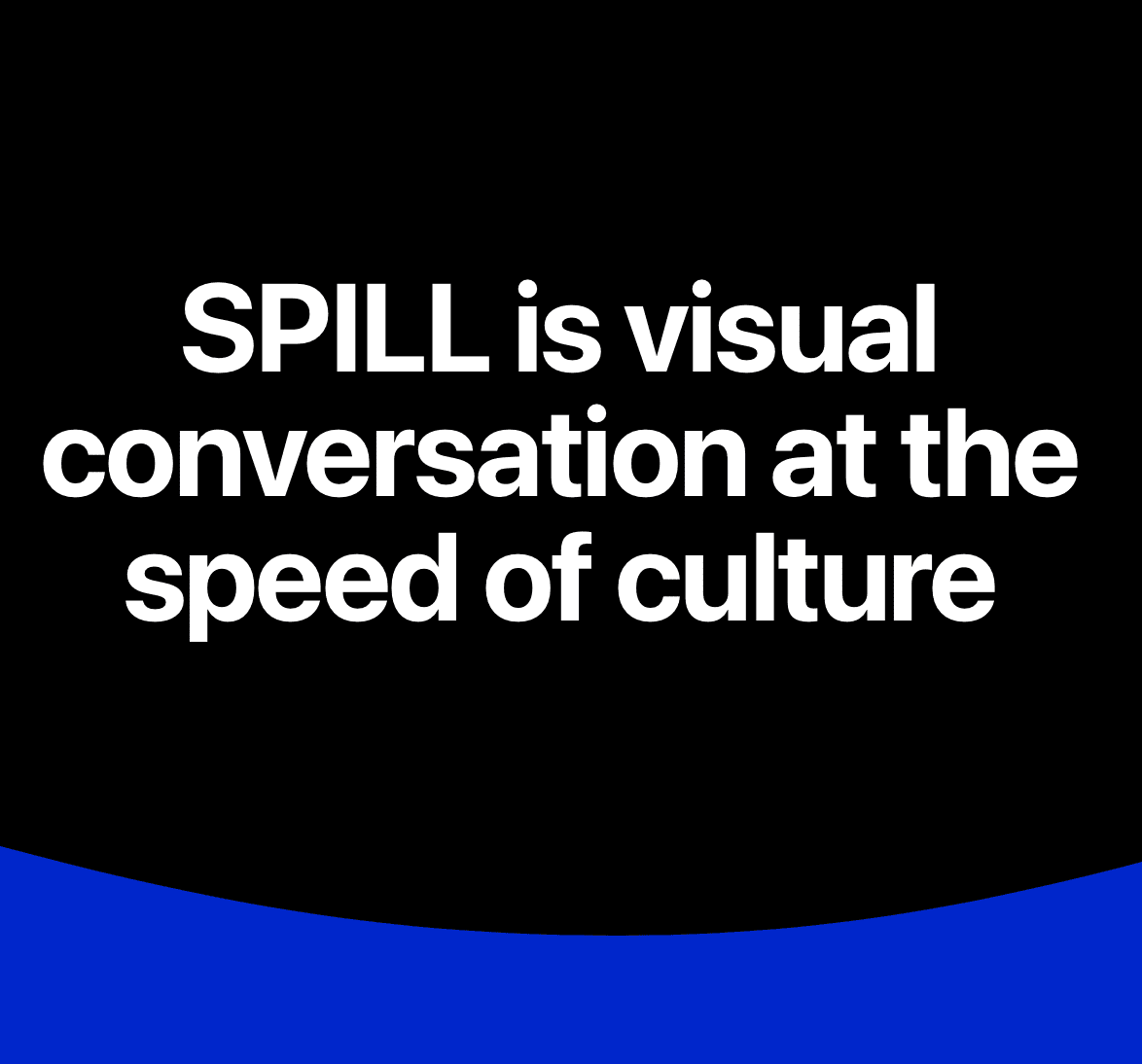 In today's digital age, social media has become an integral part of our lives, allowing us to connect, share, and engage with others like never before. If you're anything like me, sometimes these algorithms can get in the way of enjoying these social media streets, but what if there was a social media app that went beyond the surface-level interactions and fostered genuine connections? Enter SPILL, the new revolutionary social media app that is set to redefine the way we connect with others.
Spill is different from other social media platforms in a few ways. First, it is focused on visual content. Users can create "spills" that combine text, images, videos, and GIFs to create a more engaging and visually appealing experience. Second, Spill is more anonymous than other social media platforms. Users can choose to remain anonymous and use a nickname instead of their real name. This can help people to feel more comfortable sharing their thoughts and experiences.
Check out a few highlights of the exciting features and unique aspects of SPILL that make it a game-changer in the world of social media below.
Visual conversation: Spill allows users to combine text, images, videos, and GIFs to create a more engaging and visually appealing experience.
Anonymity: Users can choose to remain anonymous and use a nickname instead of their real name.
Community: Spill has a vibrant community of users who are passionate about sharing their thoughts and experiences.
Trending topics: Spill tracks trending topics so you can see what's happening in the world.
Explore: Spill has an explore section where you can find new spills and users.
Notifications: Spill sends notifications when you have new messages or when someone interacts with your spills.
Authenticity and Vulnerability
Unlike traditional social media platforms where people often portray curated versions of themselves, SPILL encourages authenticity and vulnerability. Users can share their thoughts, experiences, and emotions in a safe and supportive environment, fostering meaningful conversations and connections. SPILL aims to create a space where users can be their true selves without fear of judgment.
Community-driven Approach
SPILL recognizes the power of community and aims to empower its users by giving them a voice in shaping the app's development. Users can participate in surveys, provide feedback, and contribute to the platform's growth. SPILL's community-driven approach ensures that the app evolves according to the needs and desires of its users.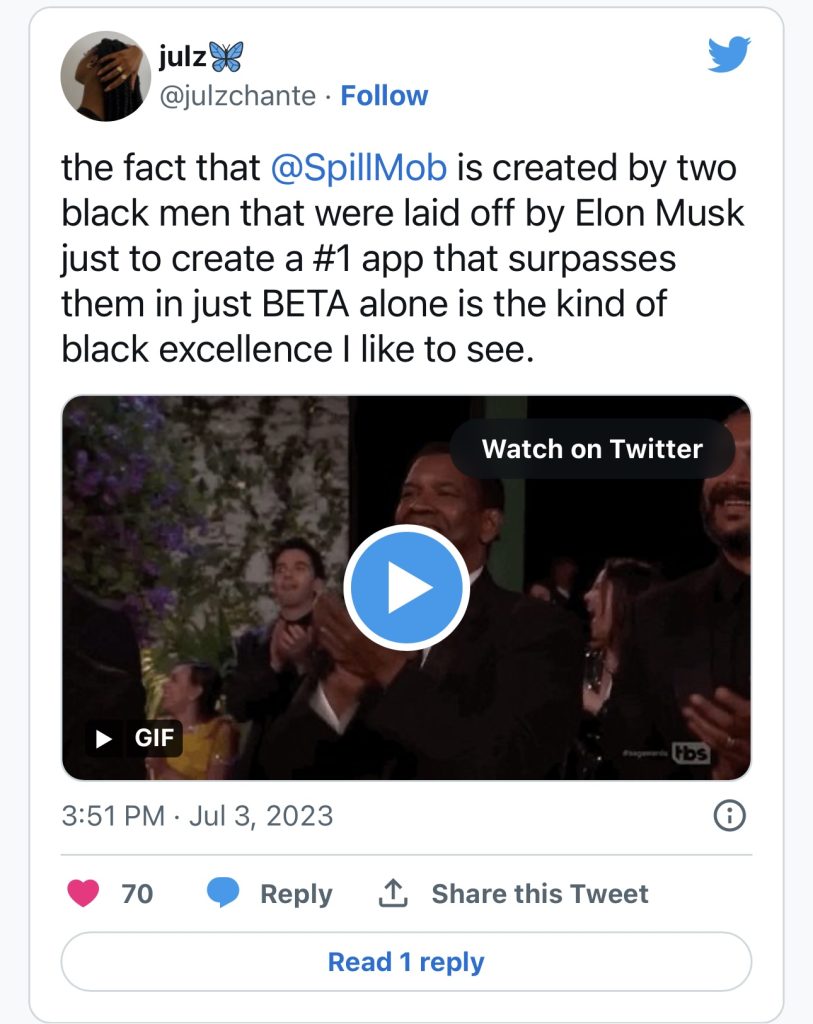 Thoughtful Content Curation
In an era of overwhelming information, SPILL stands out by focusing on quality over quantity. The app employs advanced algorithms to curate personalized content that aligns with users' interests and values. By prioritizing meaningful and thought-provoking content, SPILL aims to foster engaging conversations and avoid the pitfalls of mindless scrolling.
Privacy and Data Security
In an age where data privacy is a growing concern, SPILL prioritizes the security and privacy of its users. The app employs robust encryption measures, strict data protection policies, and transparent privacy settings, ensuring that users have control over their personal information.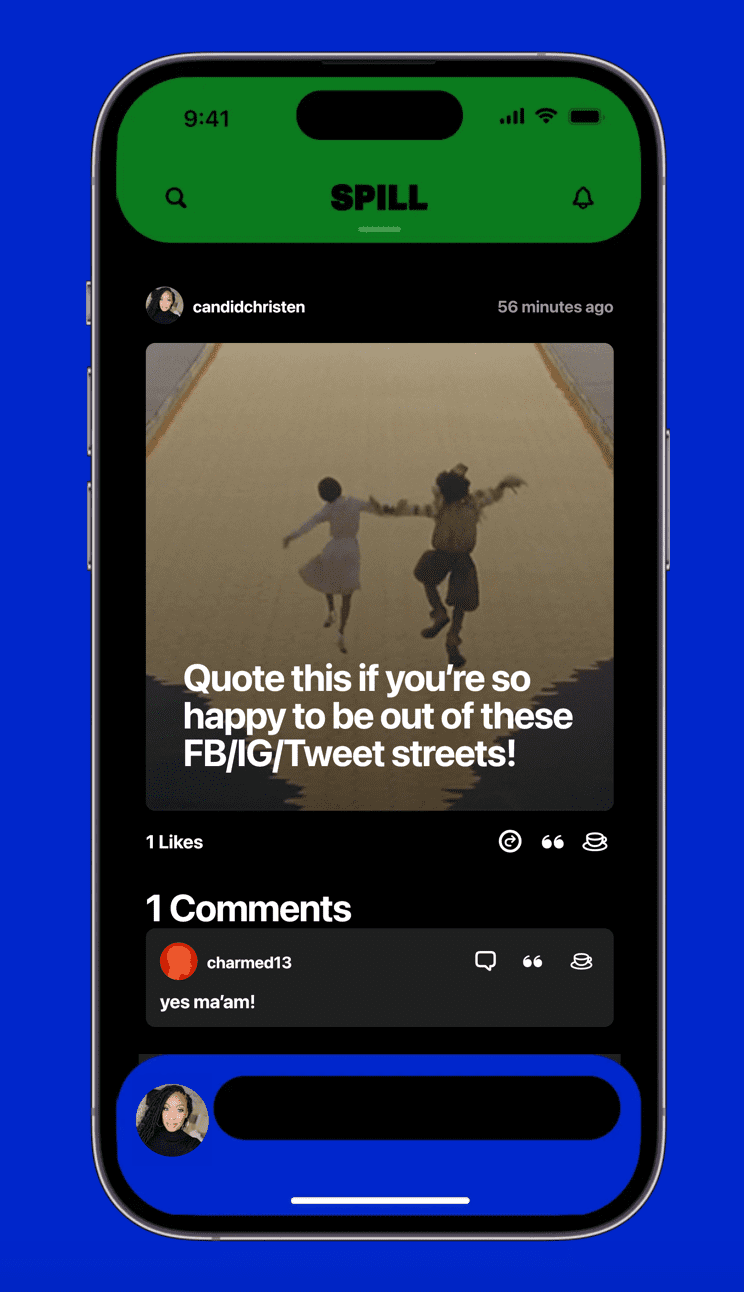 These Black Twitter streets are buzzing about the new place to be for all things commentary and culture related.  (What a time to be alive!) Currently the SPILL app is climbing the charts and is ranked as #3 on the Apple (free) apps chart. (Sorry Google Play users, Spill is only available to iOS users currently.) Catch me on SPILL via @CandidChristen.