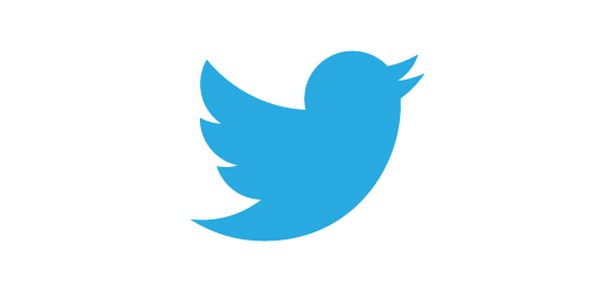 It's been 10 years since the 140-character or less social platform has taken conversations online, offline and beyond.  Despite the ups and downs, Twitter is celebrating it's 10-year achievement by sharing cleverly crafted thank you messages and milestone dates tracking the growth of the service.
The series of Twitter thank yous will roll out across the planet as various regions wake up to the exact anniversary date of March 21.
Starting in ???????? on 3/21 and moving across the ????, we thank you for 10 incredible years.

Love, Twitter#LoveTwitterhttps://t.co/pH4WWdgK6q

— Twitter (@twitter) March 20, 2016
"As March 21st begins around the world, each of our global offices will kick off the day by showing our appreciation and gratitude," reads the announcement from Twitter posted on Sunday. "Starting in Sydney and following the sun to headquarters in San Francisco."
Twitter celebrates 10 years! (Sound Off) Why are you still in love with Twitter? #LoveTwitter pic.twitter.com/LnskRmPj32

— DivasandDorks (@DIVASANDDORKS) March 21, 2016
We've asked our readers about social media and they've shared why they're still in love with Twitter! Check out a few of our favorite responses below!
NoniShay C.  – "Other than Facebook it's where I can communicate with a wide demo of people. I can go anywhere in the world and find people tweeting."
Brittany A. – "Twitter lol the shade is to real! And I love watching tv shows with such comedic strangers."
Can we remind you that we'd never have priceless clips of famous people reacting to "Mean Tweets" on TV if it wasn't for Twitter…and The Jimmy Kimmel Show!
Mean Tweets – President Obama Edition
Mean Tweets "Live"
Jen L-S. – "That's where most of my engagement happens."
Brandi M. – "Because it's a live feed. And always entertaining!"
Taylor B. – "I love Twitter because I find people who are interested in what I am really quickly!"
Twitter Turns 10: How Tweets spread across the world
One of the company's thank you treats is an interactive graphic that shows the spread of several major Twitter events as they were retweeted around the globe.
Some of the major Twitter events covered included the re-election of President Barack Obama in 2012, Germany's epic World Cup win in 2014, the break up of One Direction in 2015 and even the Osama bin Laden raid in 2011.
When did you fall in love with Twitter? Who are some of your favorite Tweeters to follow? Share why you're still in love with Twitter below!