Beyonce' along with hubby Jay-Z may have been seen at the Brooklyn Nets season opener this weekend rocking her famed Obama earrings, but in case you can't get your hands on the sold out accessories, there are plenty of other ways you can style up your political support just in time for Election day!  Getting ready for an Election party tomorrow?  Check out these looks that'll have you covered whether it's dressing like Michelle Obama from head to toe or rocking a rocker-democratic style.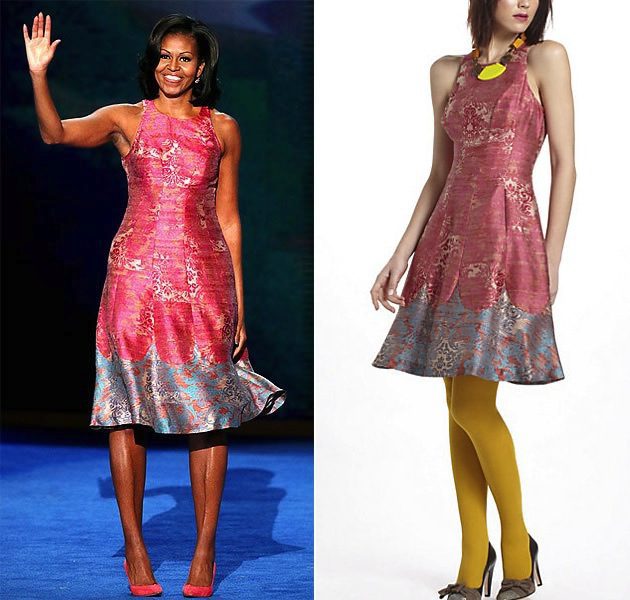 'Just in time for Election Day,' might be a bit of a stretch considering the dress doesn't ship until January, but First Lady Michelle Obama's infamous Tracy Reese frock as worn to this year's Democratic National Convention, is now available for pre-order atAnthropologie.
The Tracy Reese 'Colwyn' brocade dress ($398) as it's called, features a red brocade motif across the upper portion, and a contrasting scalloped hemline finished in a blue brocade across the bottom.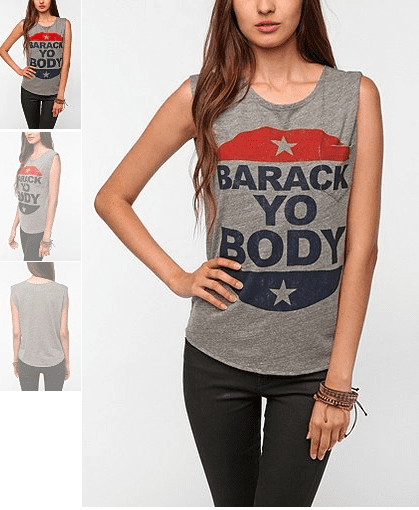 If you're looking for a super casual look add this fun Barack Your Body tank from Urban Outfitters tank to a pair of jeans a roll out.  If you're looking for a creative way to share your "pick" check out these cool "I pick Obama" shirts at PickObama2012.com.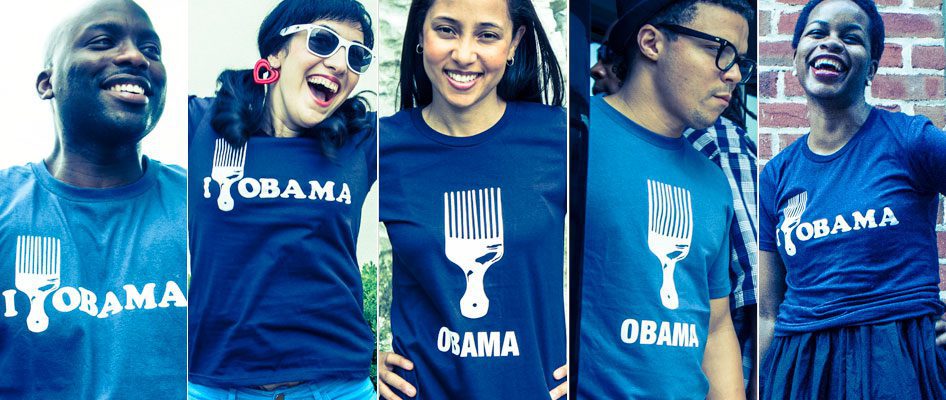 Just in case a little subtile accessorizing is more your taste, you can always rock these fly $42 
Potus Earrings by Melody Eshani
 all year long! (Especially after POTUS wins his second term! #TeamObama!)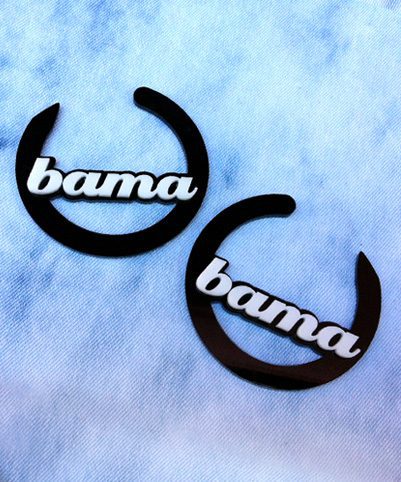 No matter if you're an early voter or plan on hitting the polls first thing tomorrow morning, either way make sure you practice fashionable political styling tomorrow "…with liberty and justice for all!"