Bowers & Wilkins are known for their great audio products. They just recently started making headphones. The P3 are the third pair on their headphone lineup. They have an older brother, the Bowers & Wilkins P5 (larger on-ear headphones) and the C5 (in-ear headphones). I was surprised to find out that many of my friends have never heard of Bowers & Wilkins. It kind of all makes sense, since the company is British and they are known for making home theater products.
Bowers & Wilkins P3 Headphones – Design
When you first see the P3's it will be hard for you to decide if they're old-school fashion or modern minimalist fashion. Either way it's a beautiful, simplistic look. Not only simplistic, but classy. They have a sophisticated flare compared to the other headphones out.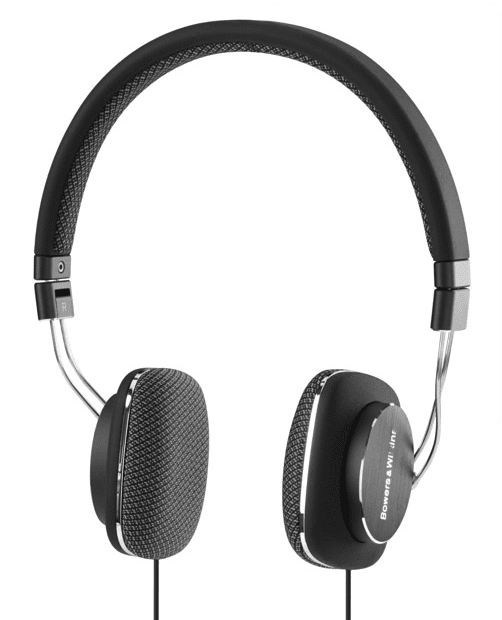 Believe it or not, the P3's are mostly made of plastic, some aluminum, and a bit of rubber. Since they have mostly soft plastic, the headphones are very lightweight. I mean seriously lightweight. The minimalist design extends to the earcups. They are small and go on your ear. You can change the cable by removing the the earcups. They're attached like magnetic lids. The earcups are covered by an "Acoustic fabric". Bowers and Wilkins claims "this allows for pads provides acoustic transparency in the centre, while forming a perfect seal around the edge for better bass and noise isolation. The pads are made from heat-sensitive memory foam that molds to the shape of your ears, becoming more comfortable and enhancing sound quality over time."
The headband has a soft rubbery exterior (over hard plastic molding). The inside of the headband has a thin foam cushion. Connecting the headband to the earcups is the aluminum part of the extension. It's two aluminum rods. These headphones are definitely built for everyday use. They have a nice solid clamshell case that you can put the P3's away in for protection. That clamshell case is rock solid.
 
Bowers & Wilkins P3 Headphones Review – Sound Quality and Function
I listen to music the most on my commute to and from work. All together it's about a solid hour of music. So how did Bowers & Wilkins do on their third set of headphones? They seem to be on the right track. These headphones are definitely for crisp voice and hooks over melody. Singers sound AH-MAA-ZIING on the P3's!
Right now I'm stuck on Mariah Carey's
Beautiful (featuring Miguel)
. The intro guitar sounds really nice. The bass isn't overbearing. But when Mariah and Miguel sing you hear their harmonies clearly. But the P3's show their true quality when I listened to
Queen – Don't Stop Me Now
. I fell in love with the song all over again. The piano sounds live in your ears, but it doesn't drown out Freddie Mercury's voice. Queen's harmonies sound even more awesome when the P3's are cranked all the way. No distortion! Nope, none at all. Of course, I had to test Michael Jackson out on these bad boys.
"Another Part of Me"
sounds good on the P3's. But as time went on I realized more and more that these headphones are not based on bass. There is more of an all around sound balance, but sometimes I craved just a bit more bass on my pop songs. I don't know if it's because I'm used to more bass on headphones, but everything else on the P3's make up for the medium bass delivery.
The treble on the P3s are great. Unexpected performance there. However, the lows aren't really highlighted on these. You will still hear detailed harmony over melody at any volume level. Even all the way up, you don't lose the bass or mids. It just balances out more without highlighting anything.
Bowers & Wilkins P3 Headphones – Fit
The B&W fit nice and snug over your head. They don't apply pressure though. That's because of the light use of materials. The fabric over the ear cups allows for long term use comfortably without sweat. The ear cups don't hug your ears, so they allow some sound to escape. If you're listening to your music loudly on the train you might get that stare. Trust me, I know! The sleek design applies to all types, but I feel it's good for adults who want better sound but don't want to walk around with obnoxiously big, and plastic over-the-ear headphones.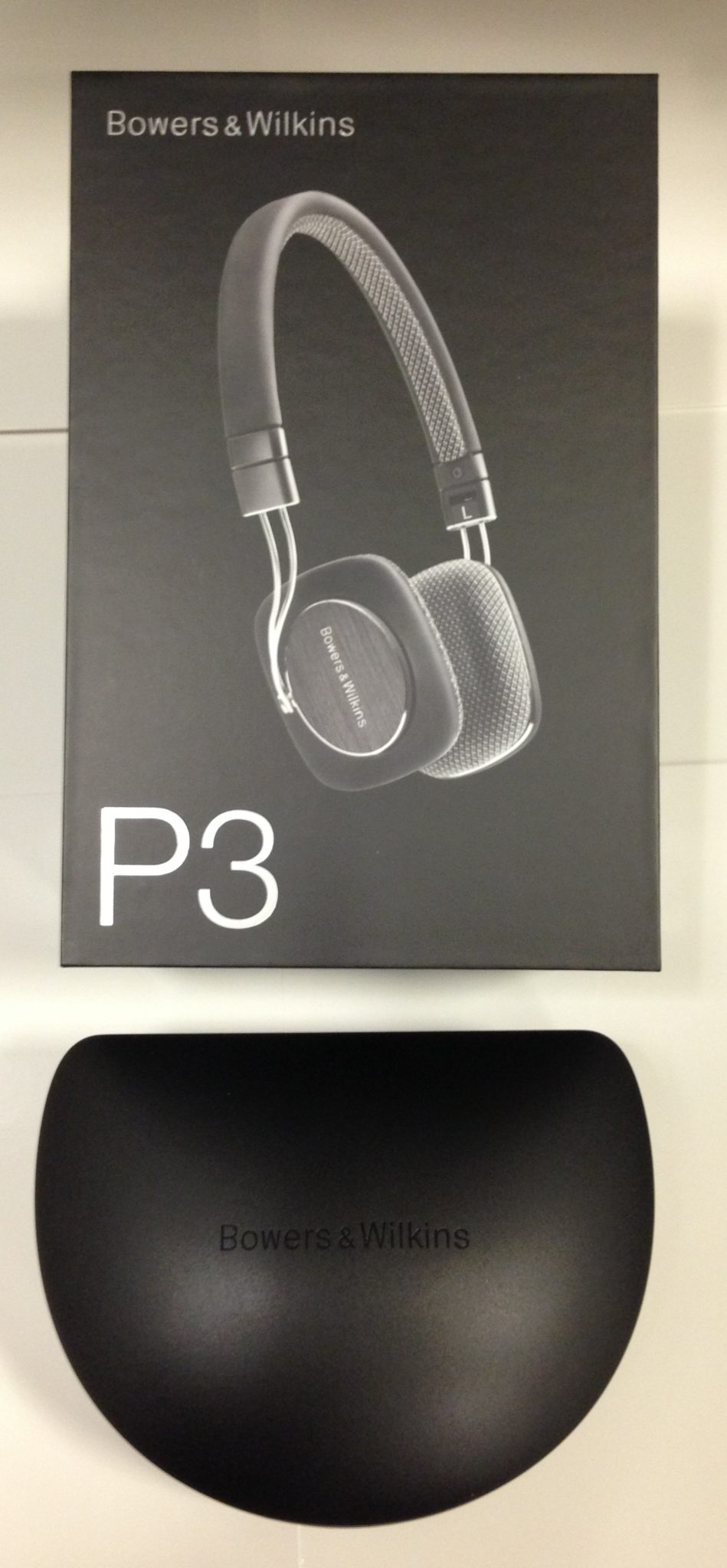 Bowers & Wilkins P3 Headphones – What's in the Box
Like most gadgets, the Bowers and Wilkins P3s have a great unboxing experience. I feel it's important to give the consume an all around experience when getting a product. It makes it worthwhile and less likely to get buyers remorse.  They come beautifully packaged. The headphones are in the clamshell case inside the box. The case is cushioned with foam mesh. Inside there are two cables. A straight cable, and one with mic control and an owner's manual.
Bowers & Wilkins P3 Headphones Review – Overall
I have to say that I was shocked with what these headphones offered. The sound delivery is great for those who enjoy acoustic tracks, vocals (especially harmonies). With enough bass to help you groove along your tracks, the P3s deliver a great balanced sound. I was happy to find no distortion even at high volume levels. If you're focused on bass and lows (music with good beats and semi-talented vocals), you might not enjoy these as much. The cable on the P3s are also a bit on the thin side. You should definitley always put them in their case. Bowers and Wilkins are definitely on the right track in the headphone field. You can find the P3s at an Apple store. You should definitely try these out! I reviewed the P3s in black. They come in
two other colors: white, and royal blue
.
Price: $199.95
Comments