The Gala Metropolitan Museum of Art's Schiaparelli and Prada: Impossible Conversations exhibition took place last night, and of course fashion industry insiders slipped on their best pieces to celebrate the stylish annual event.
Check out the fashion hits, misses & see who battled it out in similar looks below…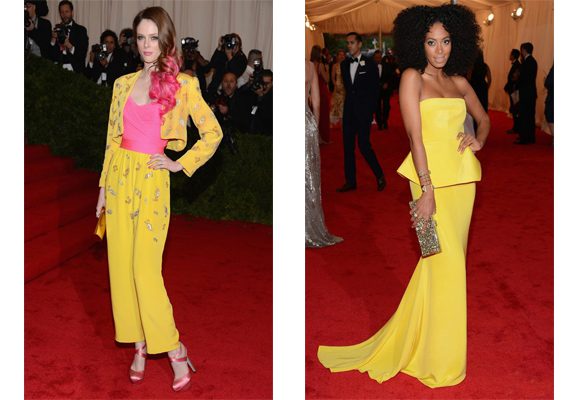 They Call It Mello Yellow…
Coco Rocha plays in pretty pinks and yellows in this vintage Givenchy number, while Solange Knowles plays it safe in sophistication in this gown by Rachel Roy.  Who rocked yellow better?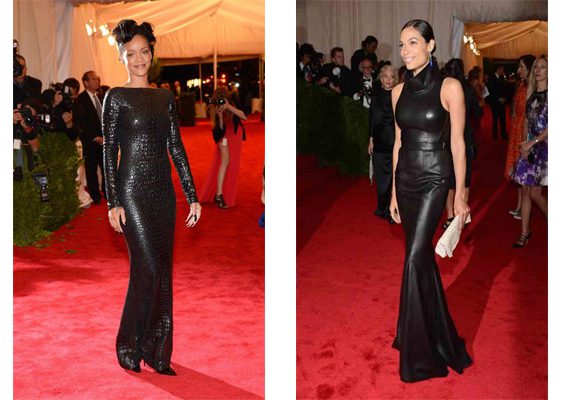 Lethal in Leather…
Rihanna dons this reptile textured gown by Tom Ford while Rosario Dawson ops for a similar sleeveless option by Calvin Klein.  Which one killed this leather look on the red carpet?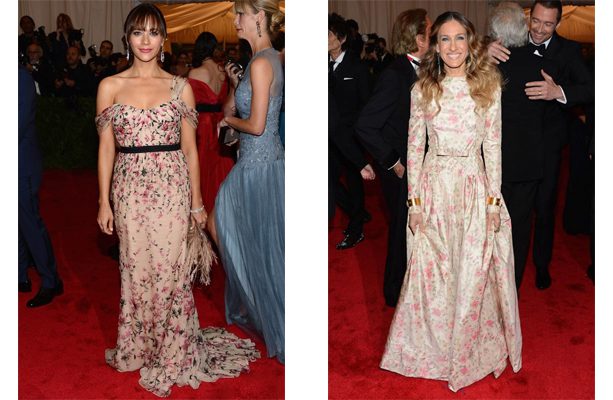 Flowered Frocks…
Rashida Jones floral look by Tory Burch gave us more matrimony than red carpet flare, while Sarah Jessica Parker stunned in her floral Valentino gown. Who gave up the flower power best?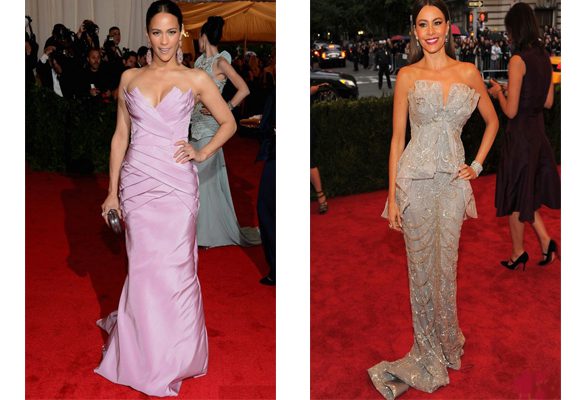 Battle of the Cleavage…
At first glance, you could mistake these two starlets as the same actress – but Paula Patton shows us what she's got in a low cut gown by Vera Wang, while Sofia Vergara showcases her goods in Marchesa. Who shined best in this silhouette?
Check out the gallery below of more celebrity arrivals at the MET…