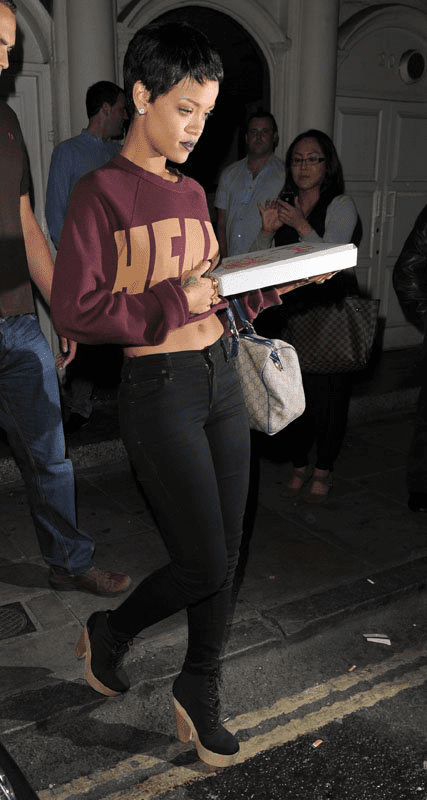 Just in time for Fall, channel your inner tomboy with a comfy and cute boyfriend inspired sweatshirt. Rihanna rarely gets it wrong whether she's dressed up in couture or dressed down in a pair of jeans (we're not going to touch her recent TLC "Creep" pajama-inspired wear).  However, in a laid back sweatshirt and jeans she still manages to stun paparazzi & fans.  You don't have to be an international superstar to pull off this look.  Easily transition into this look by following these few simple tips below…

DO
Choose a sweatshirt with great graphics and bold colors. Although the look is boyfriend inspired, you should still add your own touch of feminine flair.
DON'T
The look is casual and could very easily look frumpy. Avoid looking doubty by pairing your sweatshirt with a slim pair of jeans or leggings.
DO
Try your hand at crafting. Making your sweatshirt into a fab Rihanna inspired cropped top is an easy DIY project. Practice first with a top from the thrift store until you feel comfortable.